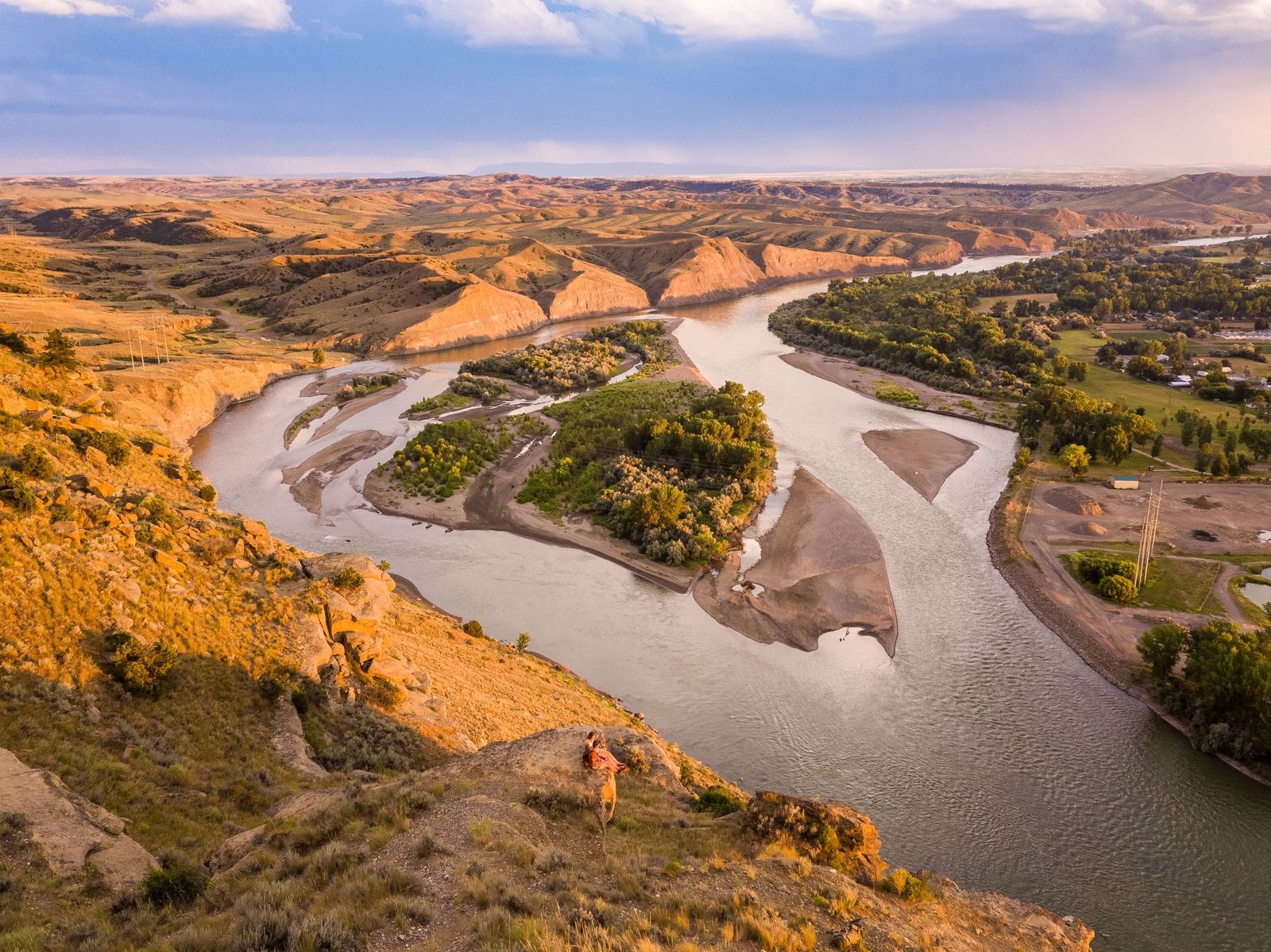 Discovering Your Outdoorsy Side this Summer
June 9, 2020 | by lauren zent, featured image by nathan satran
Summer plans have seen a drastic shift in 2020, as a global pandemic dictated that plans for far-off travels shift to closer-to-home arrangements. Whether you're looking for a summer trip substitute, or you just want to get your family out and about this summer, Billings has a plethora of options! (And, if you're new to the idea of getting your outdoor adventure on, Montana Audubon Center is an excellent place to start to do some learning). But first...
Montana Road Trips
Below are fun places and spaces that all ages can participate in and are not too far away!
Pictograph Caves- This little state park is tucked away and makes you feel like you are deep in the mountains of Montana. Drive towards Lockwood and follow the signs. You wind around a curvy road and suddenly come to an area with rock cliffs, caves, and trails. These are paved trails most of the tour, with signs, a visitors' center, and an area for picnics. The loop is about 1.5 miles to see all the caves, is easy to walk on, and the caves are easy to see. True to its name, pictorgraphs span the cave walls, which is fun for kids to search for and identify! (Binoculars are recommended!)
For more information head to this link: Pictograph Caves
Four Dances Recreation Area- This nature center can be combined with the Pictograph Caves for a day trip. You will pass by this on the way to the caves. This nature area has endless trails that lead to the river and all around the prairie. The trails are easy to traverse for all ages. Some trails lead to the river and others explore the area.
For More information please go to : Four Dances Recreation Area
Billings Rims- This spot is commonly known to most Billings residents. It is worth mentioning, though, that there are a variety of areas to go. Residents can go to Zimmerman Park and find trails to explore, Black Otter Trail for a paved trail, and many spots between to find rocks to climb or trails to explore. My kids love parking at the parking lot just east of the Black Otter parking lot and climbing around the rock park just south of the trail. It is a safe place for kids to jump on and off rocks and get their fix without being too close to the edge.
Dover Park- This park has become less mysterious during this quarantine (and happens to be the featured favorite in SLM's June Family Feature: Adventure in the Magic City). This is a fun place for families, with suspension bridges that are a delight for all ages to meander across. There are various trails around the park with an easy loop for all ages. The paths also lead to the river for rock-skipping and even small ponds where you can take your shoes off and dip your feet in (if the river has not covered these inlets).
Check it out at this link: Dover Park
Other Parks
If you have not explored the many parks in Billings, it really is worth your time. Riverfront Park is home to Josephine Lake, which has a variety of fish species and easy family access. This makes it a fun event for kids to build confidence in fishing. Across the street is Norm's Island, near the Montana Audubon Center, which is another great trail (about 2 miles) for walking and exploring. In the far west corner, the river is shallow and still in a small inlet, which is perfect for playing and splashing around. There is sand to play in and rocks to throw. Two Moon Park is located near Heights neighborhoods and has trails and river access as well.
To check out local parks near you, visit: Parks
Other Activities
Everything I have mentioned so far is a park and offers trails to hike, but there are so many other options in Billings. We have Friday Night Floats, which are available to everyone to meet with rafts or paddle boards and float down the river with a large group. Rafting, fly fishing, and various other activities are offered through the Billings Parks and Rec offices. Sunshine Sports offers paddle boarding and kayak lessons at Lake Elmo. Check out the links below for more information on other recreation opportunities available this summer!