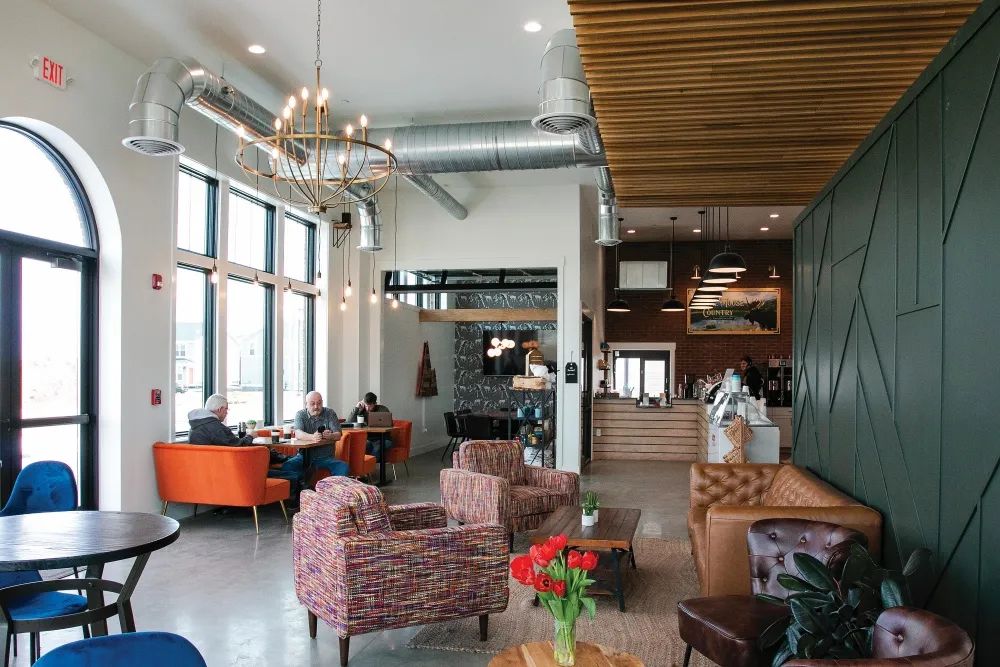 Cultivating Community: Maple Moose Coffee and Pop Shop
May 2023
article & photos by renata haidle
"There's something therapeutic about making coffee."
-Carla Brownson
In a world where technology and screens often replace face-to-face interactions, one couple is working to bring people together and create a sense of community in their local neighborhood. Meet Scott and Carla Brownson, owners of Maple Moose Coffee and Pop Shop, in the Annafeld subdivision. The cozy coffeehouse which recently opened in February 2023, has quickly become a hub for people of all ages to gather, socialize, and enjoy a warm cup of coffee, tea, or soda.
This coffee shop is much more than just a place to grab a caffeine fix. It's a space where kids can come after school to hang out, play games, and even get homework done, and where neighbors can connect and build relationships. "We wanted a place of community and encouragement," Scott says. "A place for families to come, a place for people to meet, and a place for music." And that's just what they achieved. The shop is youthful and vibrant, spacious, and filled with natural light. There are tables for two, booths, a comfy couch and club chairs for lounging, and even a small stage for performing artists (also doubling as a photo op corner). Taking it one step further, Scott and Carla added a functional meeting room, complete with a whiteboard, big screen TV, and a garage-style door that can be closed for complete privacy. Perfectly designed to get out of the office, grab a cappuccino and a cookie, and hold meetings.
The proximity to Elysian School means that after school hours, the coffee shop fills with youthful energy and laughter. "After school, we turn up the music a little bit and put on Disney XD, and it's a special time," says Scott. "You can sit around and play games and laugh. Of course, they're going to be on their phones some, but it gives them a chance to gather in person."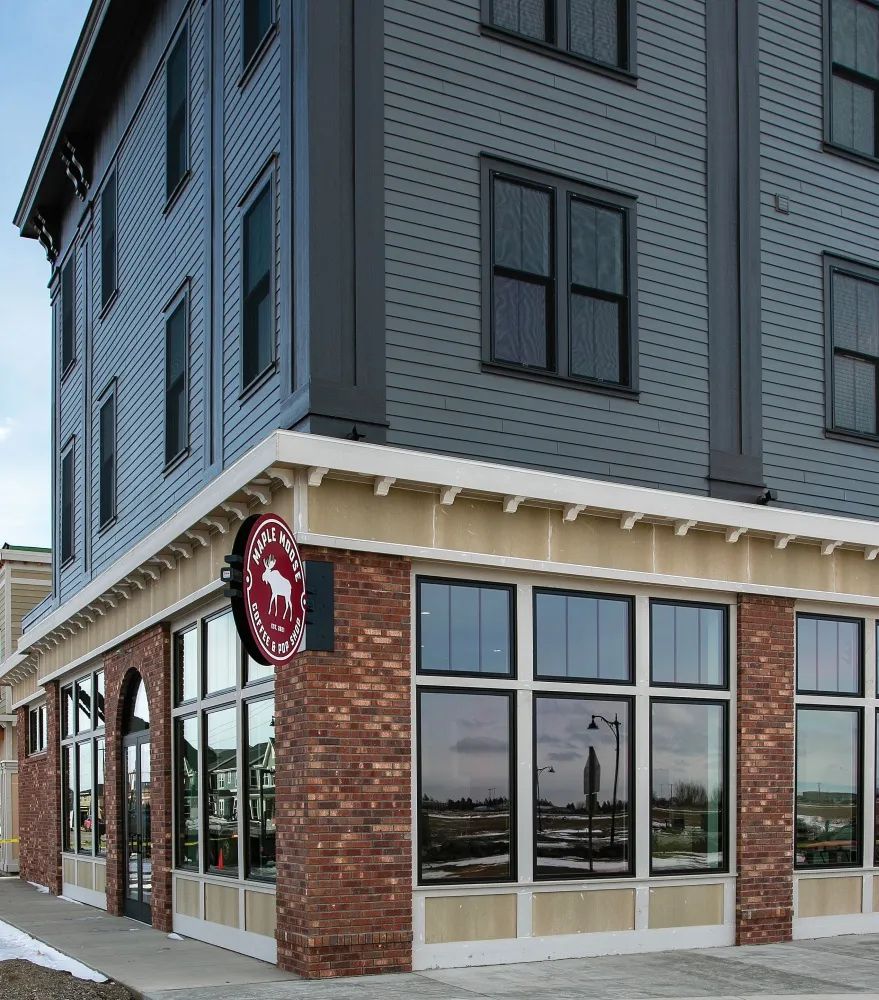 With backgrounds in hospitality and non-profit, the Brownsons combined their skills to work together in harmony and make this project a successful reality. "We're so like-minded, but we have different gifts," says Scott. "I don't think I could run this place day-to-day like Carla does. My gift is just making all the connections. I love to dream up ideas. I put together the business plan and sketched out the original design of the shop. I also help with the merch and the menus and the ordering." After work (Scott still has another job), the couple closes together, and when employees are out, Scott puts on an apron and helps with the drinks.
Carla is the manager and the coffee connoisseur in the family. Her love of coffee can be traced back some 25 years, when her parents bought a coffee kiosk for their hometown. While Scott was pursuing a career as a musician in Nashville, Tennessee, Carla worked for Starbucks in one of their busiest locations in the world. Upon settling in Billings, she gathered experience working for Big Sky Coffee Roasters, but the dream of opening their own coffee shop was always there, waiting to materialize.
And when the day came, Scott and Carla didn't do it alone. They enlisted the help of their three children, Jocelyn, Brooklyn, and Cooper, eager to be a part of the venture. The children helped with everything. "Our middle daughter, Brooklyn, works here frequently. Our son, Cooper, is 12, but he'll come in and help out in every way he can. He's in charge of the donuts, we call him our donut guy," Carla says with a smile. "Jocelyn, our oldest daughter, is really good with tech, so she helped with all of our stereo equipment. Brooklyn designed stickers and the menu board. And each one of them came up with their own drink."
The drinks are the strength of the coffee shop. Because there is more than coffee on the menu. Inspired by the dirty soda trend in Utah, the Brownsons offer unique and memorable specialty drinks. "There is one called a Butter Bear, made with root beer, butterscotch, and vanilla cream. It tastes like a Butterscotch disk, so good," Scott says. "One of our most popular drinks is the Montana Sunrise. It's Sprite with strawberry, raspberry, peach, and half-and-half. It's really yummy!" And if you want a blue dirty soda with gummy sharks that glimmer, or a specialty drink with cotton candy on top, they have that too. Just ask for the Thundercloud.
Originally printed in the May 2023 issue of Simply Local Magazine
Never miss an issue, check out SLM's digital editions here!