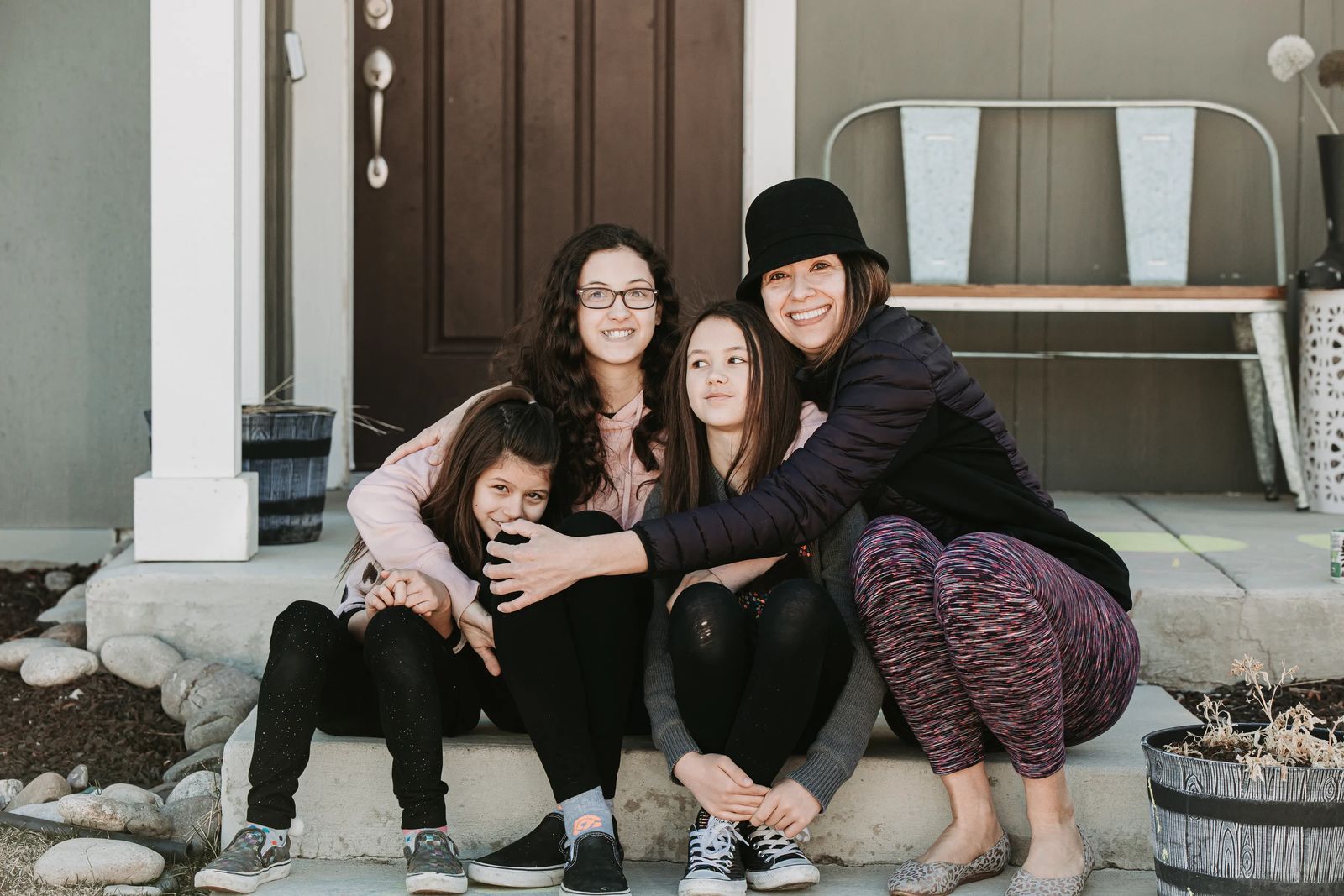 Creating Connections: The Front Porch Project
June 17, 2020 | photos by amber renee photography
Though photographer Amber Renee typically shoots weddings and engagements, she loves capturing families in her off-season. And here in 2020, as winter began to fade into spring, life as we knew it came to a screeching halt as the repercussions of a global pandemic took hold. Teachers and kids adapted to distance learning in virtual classrooms, while many adults acclimated to working from home. In short, families were suddenly spending unprecedented amounts of time together, with fear of the unknown hanging overhead. Something special began to emerge from the darkness of those days, presenting Amber a perfectly imperfect opportunity to photograph families: The Front Porch Project.
Started by a photographer on the East Coast, the Front Porch Project was borne from a desire to stay connected and give back to families, even from 6 feet apart. From there, it spread across the nation, and here in Billings, Amber Renee Photography was eager to get involved as a way to give back to her community and to help raise money for the playground in Copper Ridge. Amber shares that about 25 families in Copper Ridge participated, and she followed up with Josephine Crossing and Annafeld, as most of her previous students and her children attend Elysian.
The families that Amber photographed for the Front Porch Project were asked to donate to whatever cause was close to their heart, with many donating to Copper Ridge, but others making donations to LaVie, the animal shelter, and Tumbleweed.
And the result of facilitating this connection amid such uncertain times? Amber shares that "people were SO grateful! I think we were all excited just to have a little fun and normalcy back for a day or two. Some kids wore costumes, some wore pajamas, and many included their animals!"
When asked what it meant to participate in such an uplifting project, Amber explains that when her dad passed away from brain cancer in January, so many of the families she photographed were there for her, sending meals and cards. In turn, "it was so incredible to be able to give back to all of them," as well as getting to know more people in the community while helping small non-profits during a difficult time.
If 2020 has taught us anything, it's that adaptability matters. Community matters. And if we look for it, even in the darkest moments, the good will be there waiting to shine through.