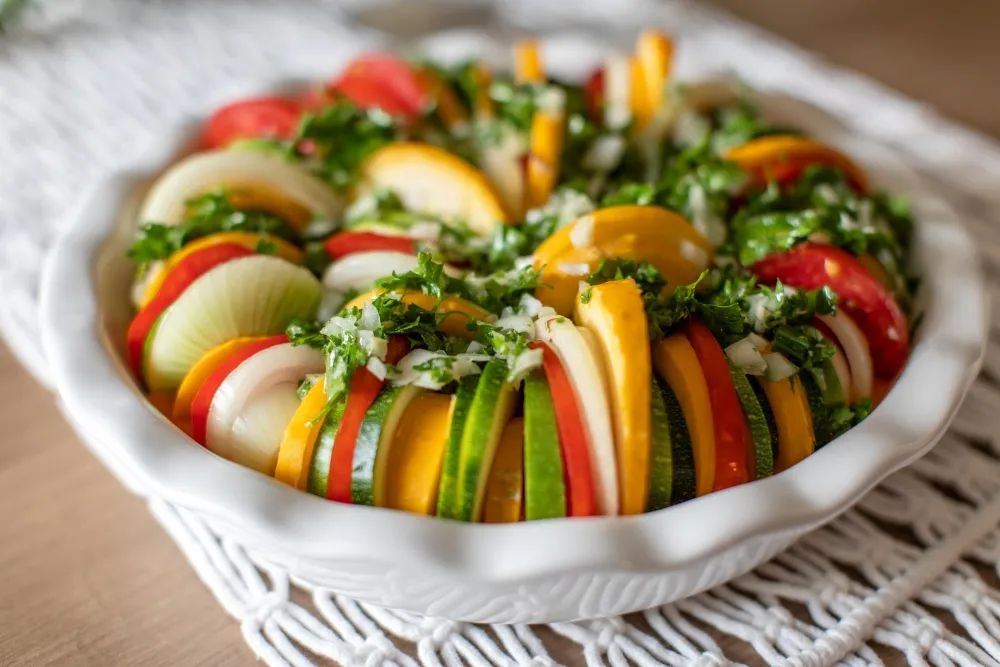 Cook This: Garden Harvest Ratatouille
October 2022
article & photos by lovely hitchcock
A few of my friends grow a garden every year, and I benefit from their harvest. The sweetest thing about ratatouille is that you can customize it. Here is a recipe; feel free to make it your own.
Ingredients:
3 fresh tomatoes; sliced
2 Tablespoons olive oil
3 Tablespoons fresh thyme (you may also use other herbs like basil, parsley, and oregano, finely chopped)
1 large onion
1 garlic clove
1 large eggplant
2-3 zucchini (small)
2-3 summer squash (small yellow)
2 plum tomatoes (small)
Sea salt
Pepper
Parmesan cheese
Instructions:
Slice eggplant, zucchini, summer squash, tomatoes, and onion into thin round slices. Set aside.
Using a blender, blend fresh sliced tomatoes, olive oil, fresh herbs, garlic, salt, and pepper.
I prefer to use a round baking dish or a round cast iron; pour the tomato mixture into the prepared baking dish and smooth it into an even layer on the bottom of the pan.
Arrange the sliced vegetables by alternating them (e.g., onion, zucchini, eggplant, tomato; repeat) and place them against the side of the pan; repeat until you've formed round rows of vegetables. Use up all of the slices.
Brush the top of the vegetables with olive oil to prevent them from browning while baking.
Bake at 350 degrees for about an hour or until vegetables are tender.
Garnish with parmesan and some preferred fresh herbs.
Originally printed in the October 2022 issue of Simply Local Magazine
Never miss an issue, check out SLM's digital editions here!