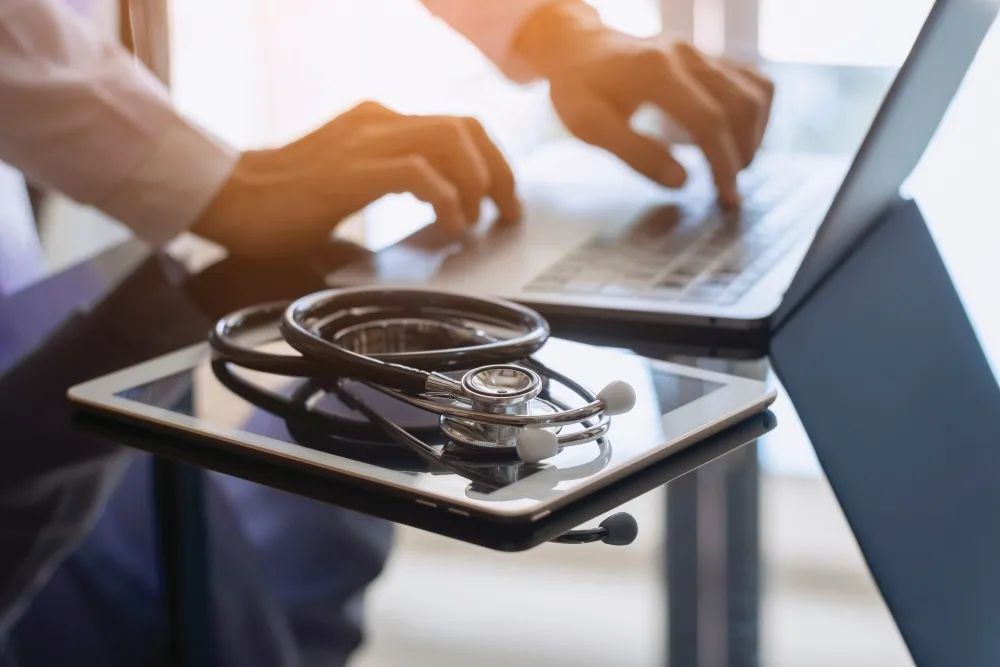 Connecting Care Across the Treasure State
February 2023
When the COVID-19 virus emerged, healthcare providers – like many others - hustled to move their work online. It is a remarkable success story; within a week, Billings Clinic was offering virtual appointments, remotely meeting patients in the comfort and safety of their own homes. Given the logistics of such a task, the weeklong turnaround was impressive, bolstered by a long history of telemedicine in the state.
Montana pioneered telemedicine. In the early 1990s, recognizing the need for greater access to healthcare in rural areas, federal funding through the Office for the Advancement of Telehealth, or OAT, helped launch the Montana Telehealth Alliance. The MTA was the first in the state and one of the first telehealth networks launched nationwide.
"We've definitely been around for a while and are continuing our legacy to rural and frontier sites," said the immediate past president of the MTA, Jody Haines, who is also the Director of Telehealth Services at the Billings Clinic. She has been at the Clinic for two years but has spent the last 16 in the telemedicine industry in Montana in one way or another.
Before 2020, Haines said less than one percent of Billings Clinic visits were online, but that spiked when the pandemic hit. As a result, regulations changed under the Public Health Emergency, still in place, to allow virtual visits to charge similarly to in-person visits. That move has helped pave the way for greater access. Without it, many smaller clinics would suffer from loss of revenue.
Regulatory changes also allowed for direct-to-patient care. Previously, patients would go to a local clinic, where a nurse or physician assistant would be present during the virtual visit with a specialist. "Luckily, we have that robust history of doing telemedicine, and we have very high quality and efficacy with all the parameters we've worked in for so long. So just changing the endpoint to direct to patient was the big switch," Haines said.
Today, virtual visits consistently make up between six and eight percent of patient visits to the Billings Clinic, mirroring statewide averages.
"I think telemedicine is here to say, which is great because there are some distinct advantages," said Billings Clinic Chief of Primary Care Dr. Ryan Schwanke, adding that it has greatly boosted mental health visits. Many patients seeking mental health care don't have the resources to travel, but online visits make sense when the emphasis is on talking and less on a physical exam. But they can also work when the unexpected comes up.
"If someone is coming in from Roundup and severe weather hits, we can immediately switch to virtual," he said. "For some visits, the patient spends more time driving and getting checked in than the length of their visit. If they can just hop on their phone, from a convenience standpoint, that makes a lot of sense."
Furthermore, once direct-to-patient care was well established, it gave clinicians another opportunity to treat patients in a way that also kept the community healthier. "During the Omicron surge, it was really nice to be able to have a patient call in, say they had tested positive for COVID, and we could see them virtually and talk to them about the different treatment options," Schwanke said. "It was a great way to take care of them without making them come in and potentially expose other people."
Haines said another strength of telemedicine is that it can be used within the medical community to equip staff in outlying clinics with advanced education and the most updated treatment options. "It's not every day that you see a burn patient, so this keeps their acuity high. There's also a higher probability for the patient to stay close to home, where it has been proven that they have better outcomes," Haines said. She added that it also helps with provider retention because they can stay connected with patients who might otherwise have been transferred to another center.
And while all of these developments have, by and large, been received well by both patients and care providers, there are limitations. Haines said most physicians won't offer an option for virtual care until after an in-person visit.
Other factors, such as broadband access and government funding, have played important roles, but there is still more work to be done to ensure access for everyone in the region. Currently, the public health emergency is still in effect, meaning reimbursement and regulations won't change in the immediate future, but the long-term is more uncertain. Ultimately, most in the industry think the latest telemedicine regulations and billing changes are here to stay. "The genie is out of the bottle," said Haines. "We'll wait and see, but we're well-positioned."
Originally printed in the February 2023 issue of Simply Local Magazine
Never miss an issue, check out SLM's digital editions here!