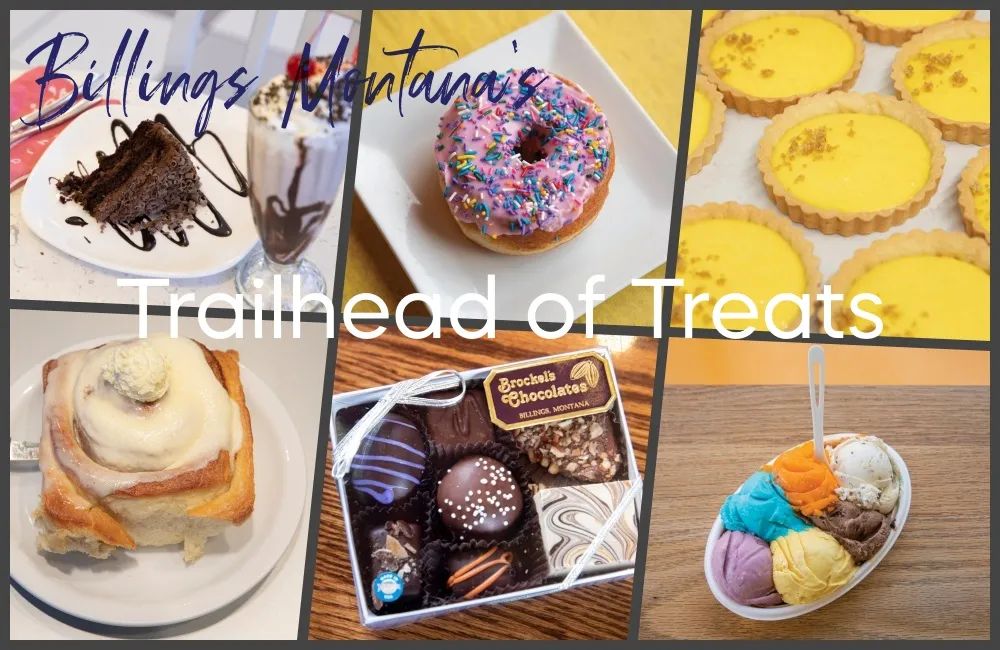 Billings Montana's Trailhead of Treats
May 2023
by hannah olson | photos by cassie solberg
Billings is famous for abundant breweries, a wealth of trails, and its burgeoning restaurant scene. One thing Montana's Trailhead doesn't get enough credit for, however, is its delectable selection of sweets. With an overwhelming array of delicious indulgences, how does one even begin to try them all? Well, we have the answer for locals and visitors of all ages!
The team at Visit Billings recently introduced Trailhead Treats, a digital passport to help you navigate the vast expanse of sugary snacks - from the river to the Rims and everything in between - that Billings has to offer.
Stella's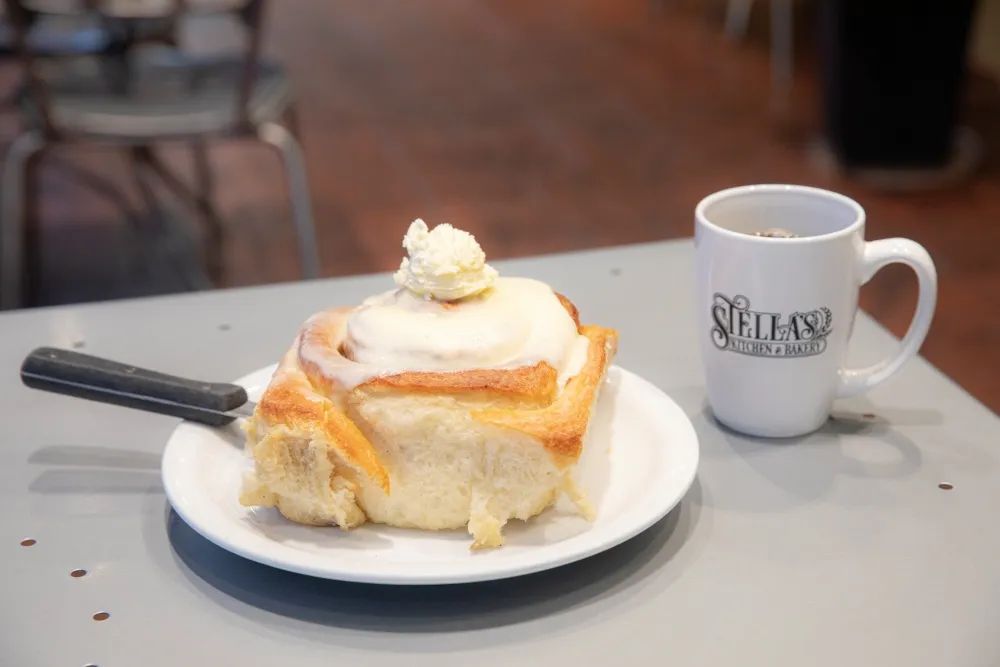 There are confectionary staples that predate the inception of some of the tasty newcomers on the list, like the quintessential cinnamon roll from Stella's Kitchen & Bakery. With over 40 years of experience, Stella's has had plenty of time to master the traditional treat. Their cinnamon roll checks every box on the list to qualify absolute perfection: buttery, gooey, flakey, and, most importantly, too large for one person to eat independently. Served warm with an added dollop of butter (because who is counting calories at this point anyway?), this one belongs at the top of the list.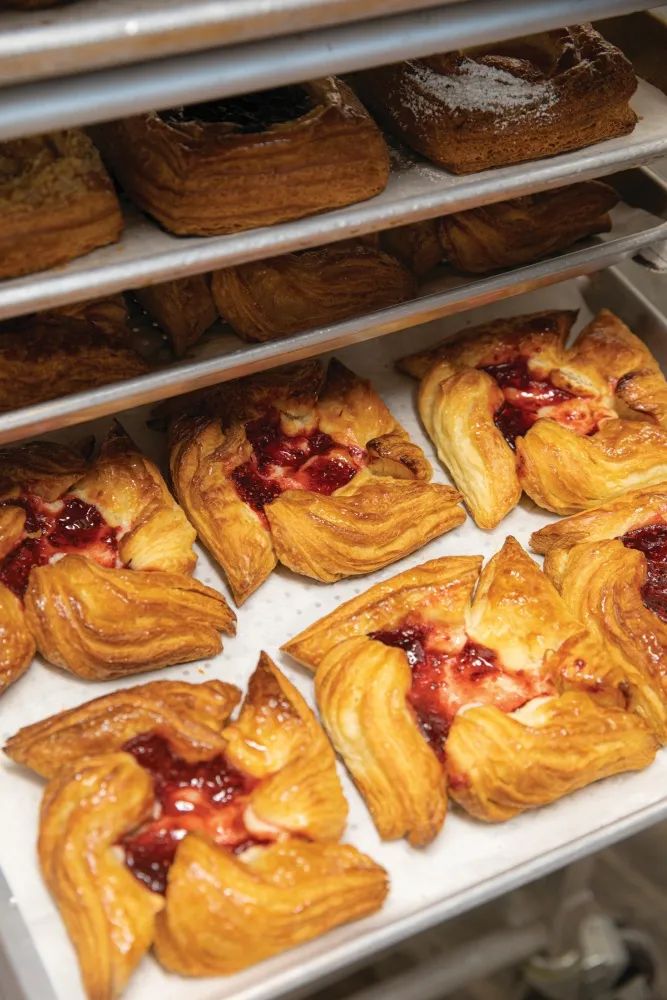 Heading south of Stella's along Montana Avenue is Veronika's Pastry Shop, named eponymously after the shop's owner and sole employee, Veronika Baukema. Although not hidden, the shop is surely a gem. Veronika was recently named as one of 20 finalists for the James Beard Awards, the most prestigious prize in the culinary world, for Outstanding Pastry Chef. One bite into a zesty tart or a buttery pastry will leave you questioning science. For example, how can a lemon tart achieve the perfect balance of sweet and sour with a crust that only browns to perfection every time? Or how can a pastry be soft and flaky while baked to a golden crisp outside? Whatever the secret might be, Veronika is the keeper of it.
Bernie's Diner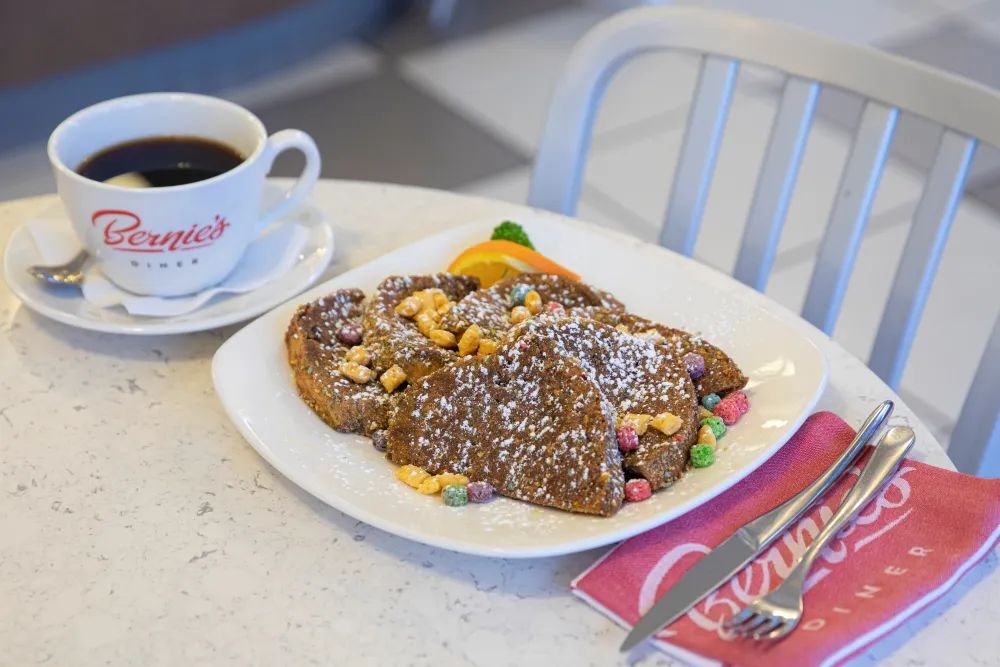 Back toward Downtown, an old-fashioned diner with a modern aesthetic is ready to welcome you through its doors right on Broadway Avenue. Bernie's Diner serves the largest cup of coffee in town and is also famous for the Vacation Breakfast. Described on the menu as "fudgy double chocolate cake served with a chocolate Wilcoxson's Creamery milkshake," this $14 breakfast is priceless for anyone looking to abandon all guilt and indulge in the ultimate pleasure. Although a disclaimer is not included, it's worth mentioning that being on vacation is not a prerequisite to order.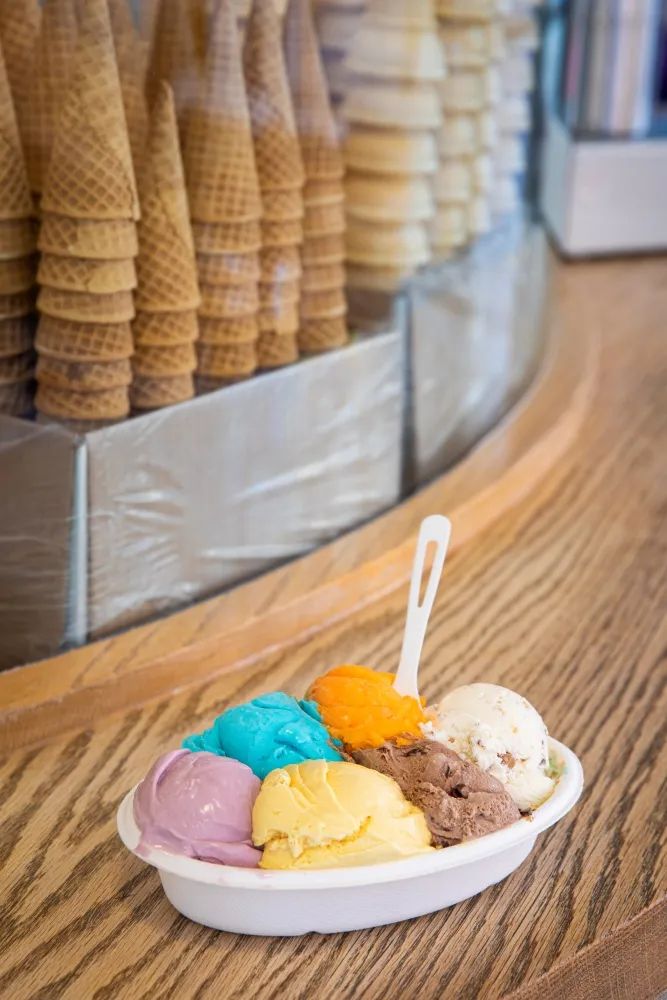 You don't have to travel through space for our next stop because Big Dipper Ice Cream is just across the street! This is hard to miss, especially in the warmer months, because lines form out the door to get some Montana-made ice cream. Although they were founded in Missoula, the Downtown Billings location is now a landmark of its own. One beloved flavor is the White Mint Oreo, which is as timeless as it is understated. Of course, it wouldn't be Montana without a perfectly purple Huckleberry, and for coffee lovers, the Espresso Heath is delightfully divine. Stop in throughout every season because new flavors are always appearing!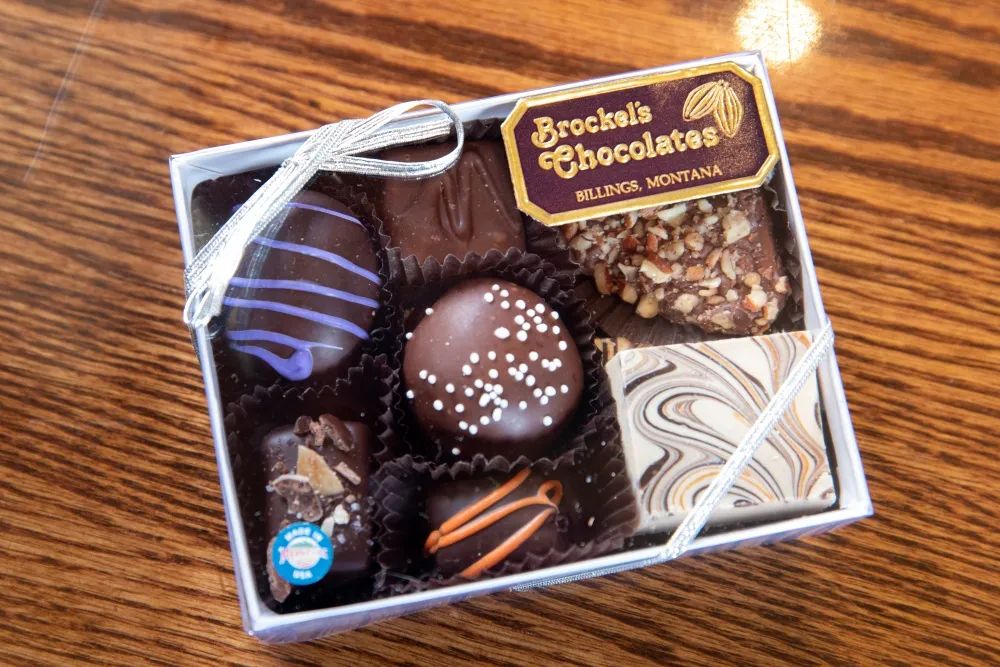 If you meander over a few blocks, you will find Brockel's Chocolates on 29th Street. The shop is small, but don't overlook this iconic Billings landmark. In 1978, Gary and Patti Brockel purchased Wilcoxson's Candy from the Montana-based ice cream company of the same name. After mastering the art of the flavors they are now famous for, they moved the shop to the spot where it remains today. Over the decades, two more generations of Brockels have joined the family business to keep the shelves stocked with handmade treats made of the finest quality chocolate. "If your chocolate craving hasn't started yet, look at their reviews! As one customer put it, Brockel's is home to the "Best chocolates in the whole damn world!" Although not everything on the internet is true, this is certainly a fact you can trust and taste for yourself!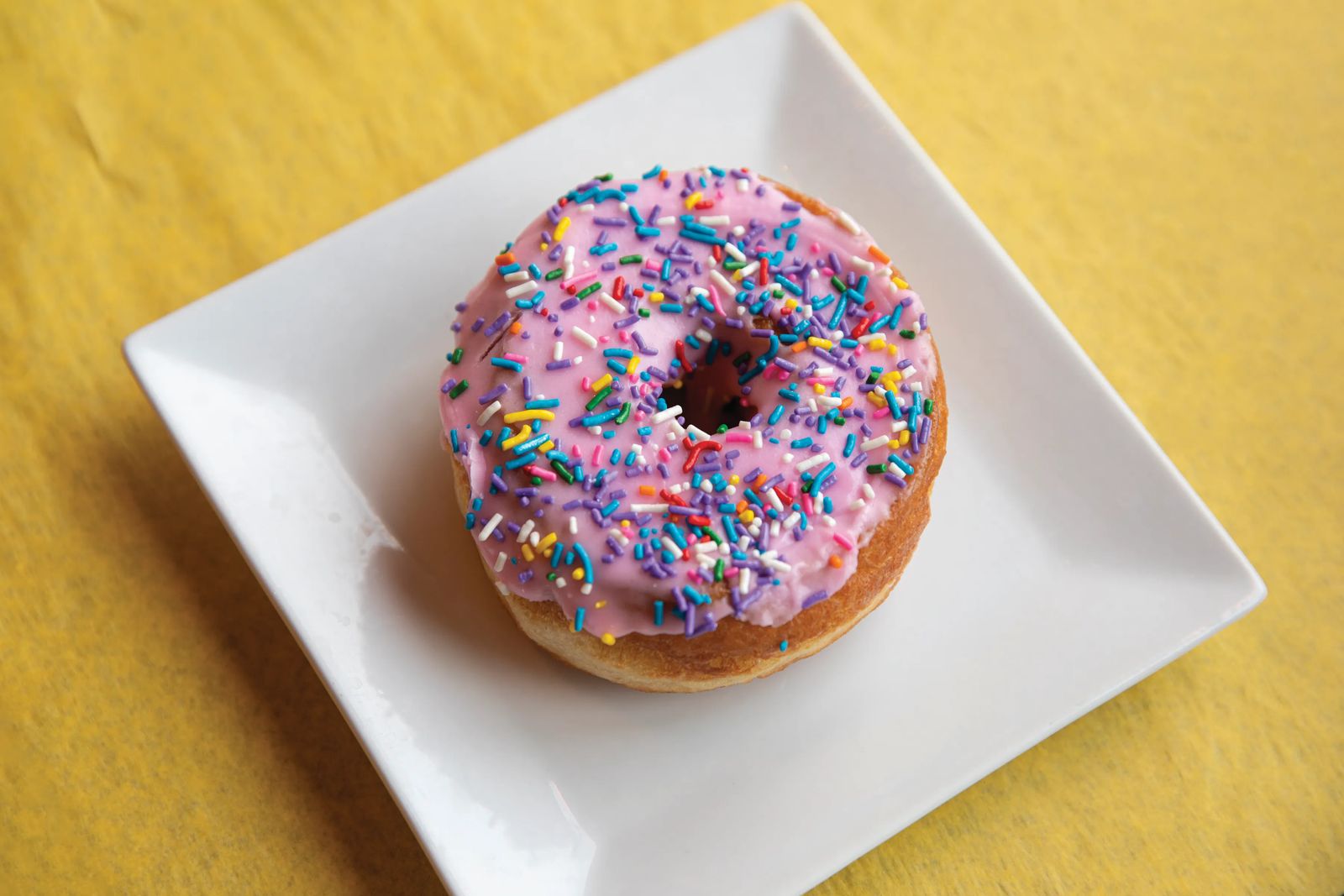 Heading west from Downtown, all donut connoisseurs must include Proof Donuts & Coffee on their must-eat list. This newcomer to the Billings food scene quickly became an in-demand staple. With an ever-changing menu that always hangs on to crowd favorites, Proof has the recipe for success. Although you can expect the bacon maple bar, prepare to be surprised with some riveting flavor combinations. For example, Big Poppy is a lemon-glazed donut dipped in a Scottish shortbread crumble. The Caramel Macchiato Donut is filled with espresso cheesecake, dipped in vanilla glaze, and drizzled with caramel.
I could continue, but before you drool on yourself, it's best to take my word for it and download the Trailhead Treats app to embark on the ultimate adventure and begin to discover your favorites along the way! New bakeries, ice cream shops, and restaurants are always being added, so forge ahead through the fudge, trek along the rocky road, and relish in the river of jams, jellies, and ooey-gooey fillings. Infinite possibilities await!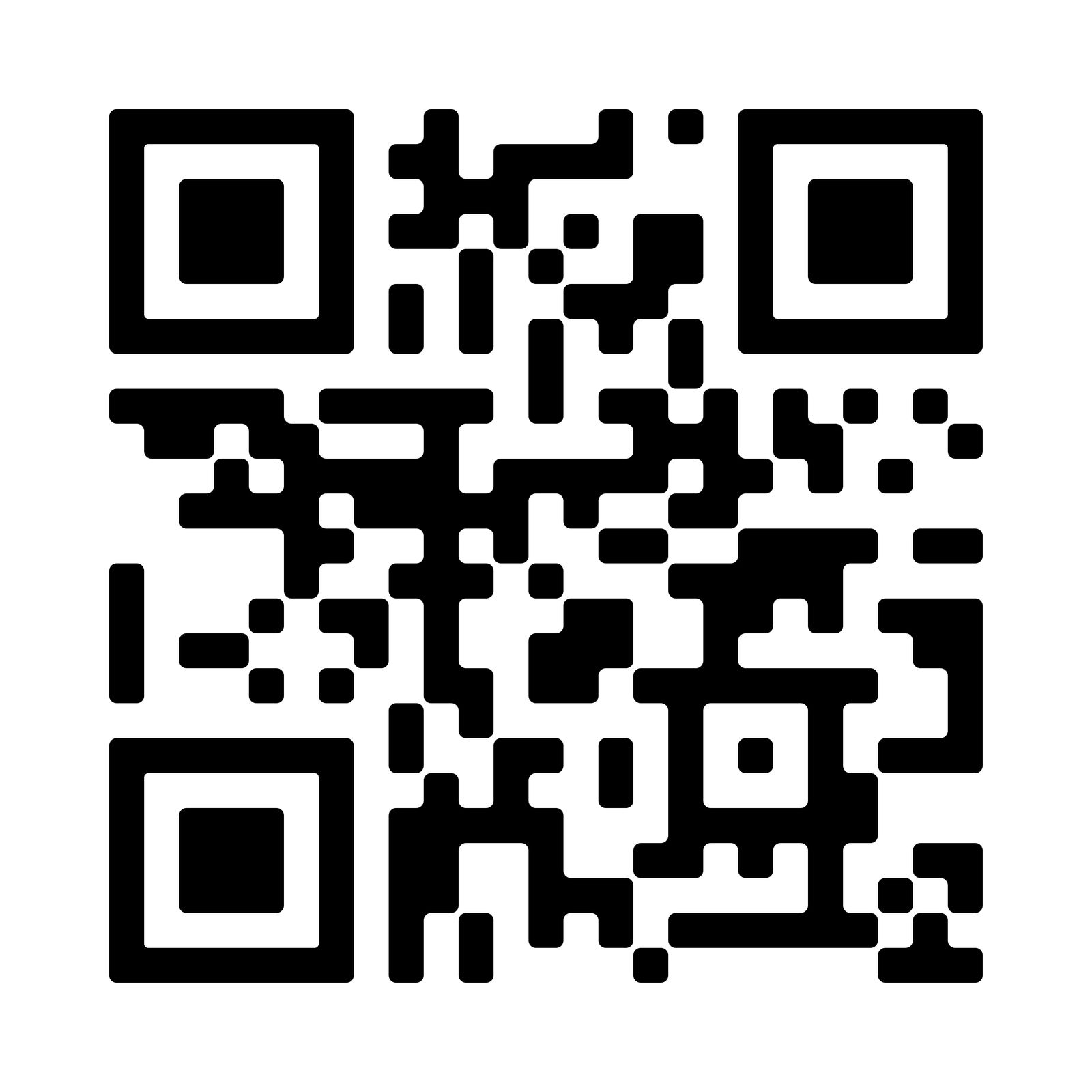 Check out the Trailhead Treats app
Originally printed in the May 2023 issue of Simply Local Magazine
Never miss an issue, check out SLM's digital editions here!