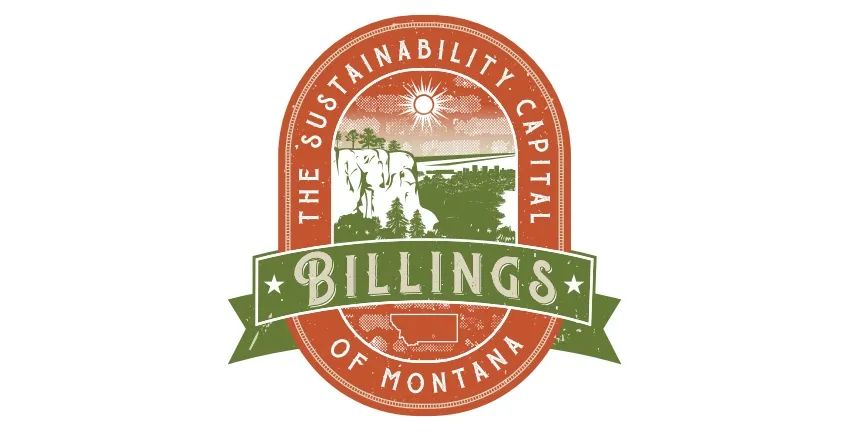 Billings, Montana: A Gold AND Green City
December 2022
The City of Billings went for Gold, and we came away as one of only 21 cities in the world to achieve LEED for Cities Gold Certification. LEED, which stands for Leadership in Energy and Environmental Design, is a system first created to measure and track progress in green buildings – spaces that save money, improve efficiency, lower carbon emissions, and create healthier places for people to thrive. The LEED System extended its vision for buildings to entire cities and communities and is now the global standard for third-party certification of regenerative and sustainable practices and places that "sustain the health and vitality of all life within a generation," according to the U.S. Green Building Council website.1
Additionally, "the LEED framework encompasses social, economic, and environmental performance indicators and strategies with a clear, data-driven means of benchmarking and communicating progress." The application process for LEED for Cities certification was extensive, but it brought together the many silos of exceptional work already being done by different sectors, groups, and individuals in Billings. A core project of the City of Billings' Energy and Conservation Commission, the application and certification of our city as LEED Gold simply benchmarks who we already are – a city leading the way in economic and environmental vitality.
As Good as Gold
The LEED for Cities program "serves as a catalyst and transformative tool toward more sustainable, equitable, and resilient communities around the world," explains U.S. Green Building Council. The city of Billings was assessed and scored by the LEED third-party certification system in seven Impact Categories: Integrative Process, Ecology and Natural Systems, Transportation and Land Use, Water, Energy, and Greenhouse Gas Emissions, Materials and Resources, and Quality of Life. The result? A benchmark of where Billings is currently: as good as Gold.
The application for LEED for Cities Certification was put together by the Energy and Conservation Commission. The Commission is appointed by the mayor and confirmed by City Council. Its purpose, says the Commission's webpage, is to "consider ways to conserve energy, including areas where the city can reduce the amount of money it spends on energy and ways to limit the city's impact on the environment."2 This group comprises seven individuals who bring a diverse range of experience to the table and unite many sectors under a common goal. With experiences in economics, architecture, energy, water, engineering, landscape architecture, transportation, and financial strategy, the Energy and Conservation Commission wrangled all the necessary data to provide a comprehensive report on what was already happening in our city – water conservation, access to green space, urban trees, creating "complete streets," energy-efficient buildings, cost efficiency, and more.
"We learned through this process that people are doing things," says Randy Hafer, Commission member and co-founder of High Plains Architects. He's excited about the work being done in Billings and wants people to rally behind the effort. "We're world-class," he says, and he's not wrong. We're in elite company – the first city in Montana to be LEED Gold, and among only 20 other cities in the world achieving Gold, and just two ranking as Platinum.
But why does LEED certification even matter for the city or residents who call Billings home? This Gold-level achievement shines a light on the things Billings is already doing well. We have fantastic parks with easy urban access, with over 99% of all residences, including apartments, within one-half mile of a trail, park, or other open/green space. The city has already saved an outstanding amount of energy, water, and money through programs and processes that have been implemented, with constant planning happening behind the scenes to improve even more. The Commission has been and continues to assess and make recommendations in areas of water and wastewater consumption, waste removal and disposal, pollution, and energy efficiency of city-owned and city-managed facilities, vehicles, and equipment. Behind the Gold stamp, there is an army at work.
Golden Opportunity
Just as the certification process connected many silos of focus in the city that were already doing important sustainability work, the Gold certification now highlights what's happening all around us, connecting the community to the work. And with this connection and awareness comes the insight needed to improve upon the foundation already laid.
This is a golden opportunity to continue growing and developing a vital and resilient city – a place with a high quality of life where the community can thrive. Billings can continue to improve on energy conservation, affordable housing, access to transportation, and social equity, among other areas. Groups, organizations, and individuals can strategically coordinate overlapping and complementary projects within the city to maximize impact and build stronger programs together.
Though ideas and plans for growth may differ across diverse group and individual mindsets, the common goal of a better Billings provides the framework for getting things done. When many hands pitch in, the outcome is balanced and fruitful… better than Gold.
Originally printed in the December 2022 issue of Simply Local Magazine
Never miss an issue, check out SLM's digital editions here!