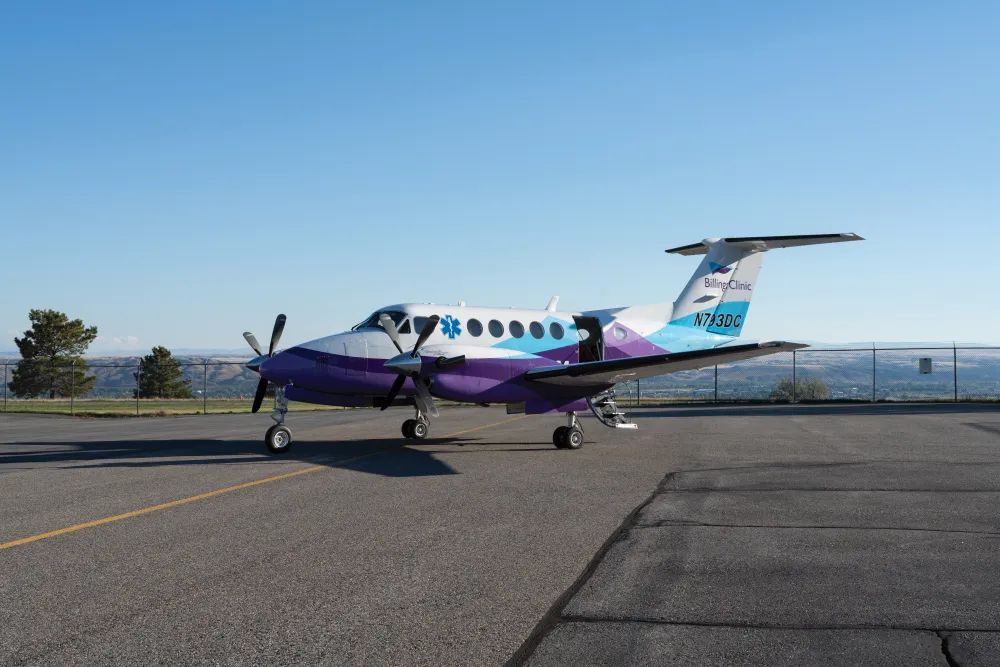 Billings Clinic: Elevating Trauma Care
August 2023
Shockingly, trauma is the leading cause of death from ages 1-46. In Montana, rural landscapes create unique challenges for getting timely and necessary care when the unthinkable happens. Montana currently ranks second to last in pre-hospital death from trauma, but Billings Clinic is on a mission to reverse this trend by seeking to be the region's first Level 1 Trauma Center.
In trauma cases, time to definitive care is the single most important factor in the ultimate outcome. There are currently no Level 1 Trauma Centers in Montana, Idaho, Wyoming, or South Dakota. Because destination protocols state that trauma patients should be taken to the highest level of care possible, trauma patients in our region are most typically routed hundreds of miles away to Seattle, Denver, or Salt Lake City.
Prolonged transportation, especially between multiple facilities, can result in delays in care and potentially worse outcomes. As you might imagine, traveling also adds an additional financial burden to families, as flights often cost anywhere from $25-$50,000 and are not always covered by insurance. It can also be challenging to get patients back closer to home when they are out of state, which results in more prolonged hospitalizations, increased costs, and longer duration of rehabilitation.
If Billings Clinic gets the nod from the American College of Surgeons (ACS), patients in Montana and the local region would no longer have to be sent out of state for higher levels of care. Billings Clinic was the first ACS-verified Level II Trauma Center in Montana in 1992 and has been continually verified ever since.
The different levels (i.e., Level I, II, III, IV, or V) refer to the resources available in a trauma center and the number of patients admitted yearly. Billings Clinic is already the busiest Emergency and Trauma Center in the state. They have reported a 10% annual growth in trauma volumes and expect to see this trend continue. A trauma surgeon and Billings Clinic Trauma Medical Director, Michael Englehart, MD, says, "This designation (Level 1) is a natural growth of our organization to meet the needs of the state and the region. Billings Clinic has been functioning clinically on par with a Level I center for years, and the expert staff are very familiar with caring for any emergency or trauma."
Even still, the road to Level 1 is rigorous. To be verified as a Level 1 Trauma Center, the hospital seeking this status undergoes a voluntary three-year evaluation from the American College of Surgeons (ACS). The ACS verifies the presence of necessary resources, which include commitment, readiness, resources, policies, patient care, and performance improvement.
Because Level I Trauma Centers can provide total care for every aspect of injury, from prevention through rehabilitation, Billings Clinic has had to scale its facilities - and it has come at a cost. In 2022 the Billings Clinic Foundation launched a $30 million-dollar campaign to expand. Since then, they have built an Intermediate Care Unit, a new Surgical ICU (slated to open in 2024), and two new ORs are currently finishing construction.
Dr. Englehart says that in the end, it will all be worthwhile: "Level I designation is a huge win for the city of Billings, Montana, and the entire region. No longer will families have to travel hundreds of miles out of state for complex care. Patients can expect top-notch injury management right here at home. It is a true honor to have the American College of Surgeons place their trust in the Billings Clinic to provide the highest level of trauma care in the region."
Knowing there is a verified Level I trauma center right here close to home would provide peace of mind that, should tragedy strike, you or your loved one can count on Billings Clinic to provide immediate and compassionate top-tier care at a moment's notice.
Originally printed in the August 2023 issue of Simply Local Magazine
Never miss an issue, check out SLM's digital editions here!