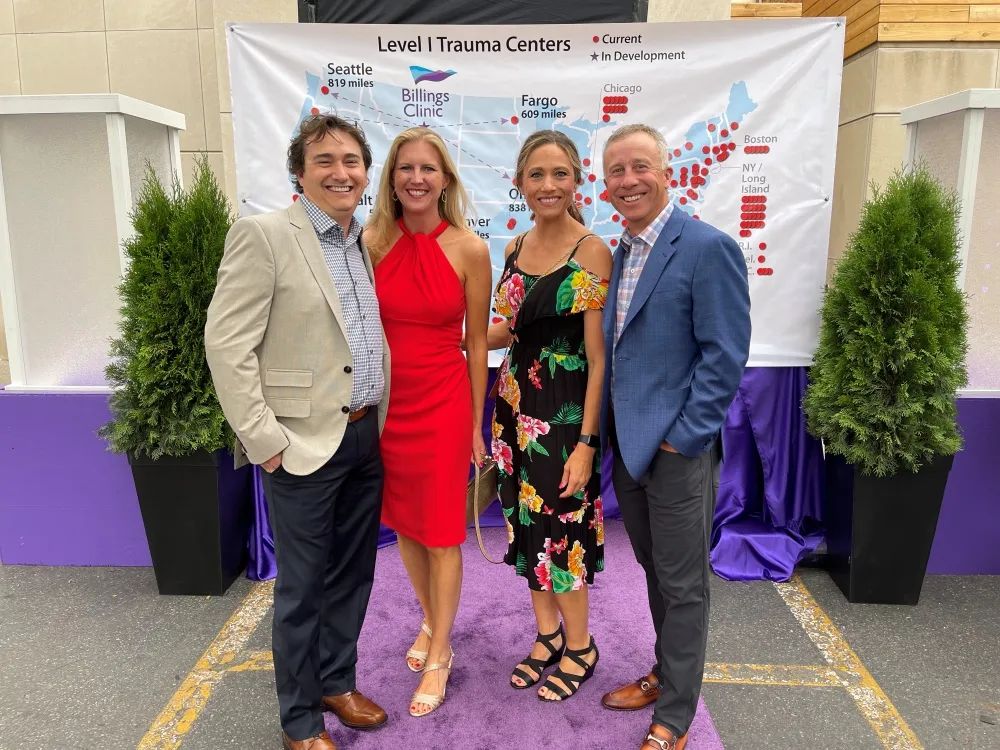 Dr. Bryon Hobby, Stephanie Hobby, Traci Wagner, CB Wagner
A Community Giving Back: Supporting Billings Clinic Classic and Lifesaving Healthcare
November 2022
by Arianne Snyder | photos courtesy of Billings Clinic
The 2022 Billings Clinic Classic made a triumphant return to Downtown Billings on August 27, with proceeds benefiting the Clinic's work to begin Phase I of a multiyear effort to become a Level 1 Trauma Center. Verified in 1992 as a Level II Trauma Center, Billings Clinic is the longest continually verified Trauma Center in Montana. With no Level I Trauma Centers currently operating in Montana or Wyoming, this bold step aims to elevate lifesaving care across the region.
To put things into perspective, last year, Billings Clinic met the healthcare needs of nearly 165,000 unique patients, serving the people who live in a vast multi-state region that includes Montana, Wyoming, and the western Dakotas. These patients accounted for nearly one million outpatient and telehealth visits and procedures, and approximately 15,000 inpatient hospital stays.
Phase I of Earning Level I Trauma Center Designation
The multiyear effort to earn the Level I Trauma Center designation includes three phases. The first phase will create alignment and increase capacity, recognizing that Billings Clinic is the busiest Level II Trauma Center in Montana. The Emergency Department often serves as the entrance to the hospital, with patients frequently arriving in unstable conditions and needing to be treated quickly. The first 60 minutes following a traumatic injury are critical for a patient, and it's essential that the department operate as a cohesive, high-functioning unit. Built in 2007, the Clinic's Emergency Department was constructed to serve 30,000 patients each year. Last year, the ED recorded nearly 52,000 visits, a 7.5% increase from the previous year and a 32% increase over the past ten years. The need for growth is clear.
The 2022 Billings Clinic Classic raised over $1.5 million for the cause, with Bill and Jean Mills chairing. This year's physician champion was Jamiee Belsky, MD, Billings Clinic Emergency Physician and chairwoman of the Emergency Department.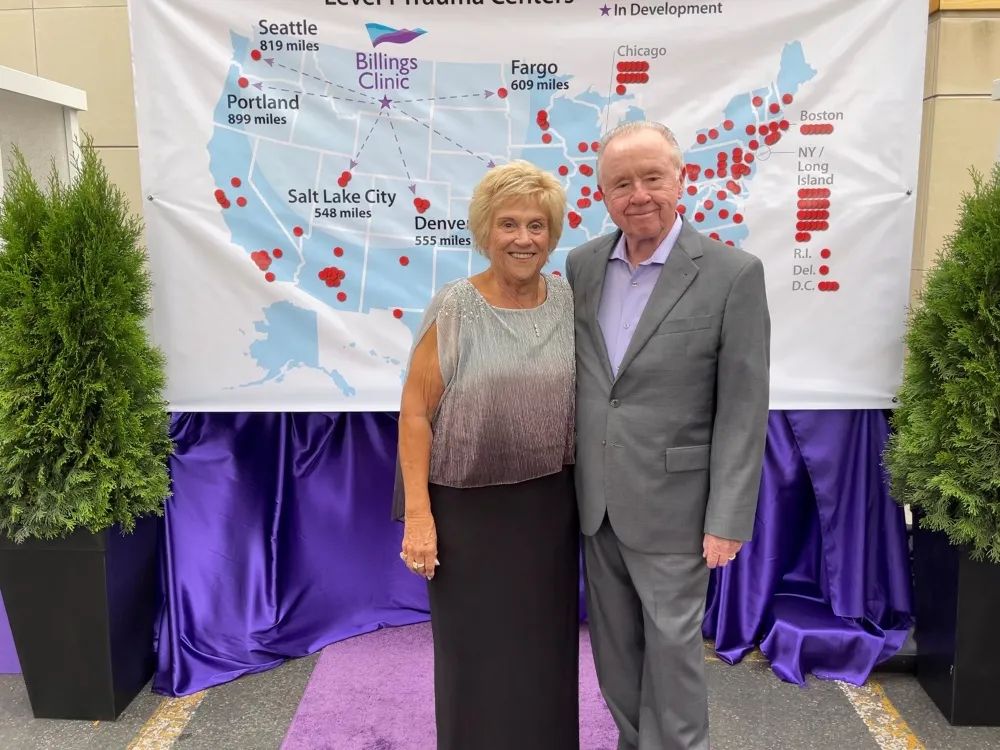 Bill and Jean Mills, Classic Co-Chairs
Major sponsors for this year's Classic included First Interstate Bank, Merrill Lynch, BlueCross BlueShield of Montana, Broad Reach Power, Linda & Denny Menholt, Hayes Locums, Pacific Source, KTVQ, and Sodexo.
Originally printed in the November 2022 issue of Simply Local Magazine
Never miss an issue, check out SLM's digital editions here!