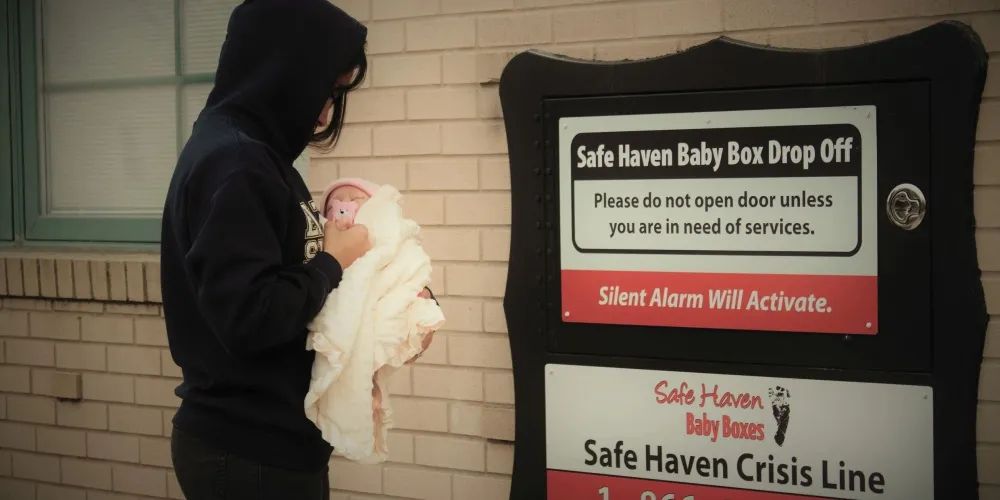 photo courtesy of Safe Haven Baby Box National Office
Baby Boxes Coming to Montana
April 2023
by johanna kennedy | photos by lily kennedy
The journey began for Jill Bushman about a year ago when she read an article about a baby abandoned in a dumpster in New Mexico. She was shocked. Does this still happen in the U.S.? A brief search answered her question. Yes, it does. In 1999, a Missoula news story reported a baby that had been abandoned in a dumpster behind a bowling alley. A teenager walking by happened to hear the little girl's cries and rescued her. This case was a contributor to Montana enacting the Montana Safe Haven Law in 2001. 
The Montana Safe Haven Law allows a parent to surrender a child who is less than 30 days old to a hospital, fire department, jail/prison, or law enforcement office without questions or fear of criminal charges of abandonment. The law was enacted to provide a safe option for both the parent and the child should the parent feel he/she cannot parent. Today, every state has a Safe Haven Law. However, even with these laws, 20 years later, babies are still being discarded. Last year alone, 59 babies were abandoned nationwide.
These findings led Jill to question what would induce a mother or father to choose abandonment over a safe surrender to an approved location. As she searched for an answer, she wondered if the fear of being known, or possibly the feeling of shame, may be contributors to abandonment. Then she heard about the Newborn Safety Device or Baby Box. 
The following description is taken from Safe Haven Baby Boxes website:
A Baby Box is a safety device [that] legally permits a mother in crisis to safely, securely, and anonymously surrender if they are unable to care for their newborn. A Baby Box is installed in an exterior wall of a designated fire station or hospital. It has an exterior door that automatically locks upon placement of a newborn inside the Baby Box, and an interior door which allows a medical staff member to secure the surrendered newborn from inside the designated building.  
Currently, there are 134 Baby Boxes in nine states. Twenty-three infants have been anonymously and safely delivered to professionals via these boxes since 2017. With the knowledge of this additional alternative for mothers in distress, Jill set out to revise the Montana Safe Haven Law. Should the law pass, it will include the options for anyone in Montana to be able to have anonymity and the discretion afforded to safely surrender a newborn to a Safe Haven Baby Box. 
However, Montana's Legislature only meets every other year for 90 days. From January 2-May 9, thousands of bills have hopes of being read, heard, testified to, passed through both houses, to land at their final destination on Governor Gianforte's desk for signature. Jill's revised Safe Haven Law was read the first week the Legislature was in session. The next week she received the phone call to be at the Capitol to testify before the Human Services Committee, a completely new experience for her. 
Two nights before she was to testify, she prayed, hoping to find someone to testify with her who had first-hand experience with the Safe Haven Law. She sifted through old newspapers online and, to her surprise, found the story of a baby abandoned at a fire station in Bozeman. The story revealed the adoptive parents' names. A Google search revealed a current phone number which brought about a rather awkward phone call. This call led Pam Western to make a last-minute trip to Helena to meet Jill and testify as a proponent for HB200, or the Baby Box Bill.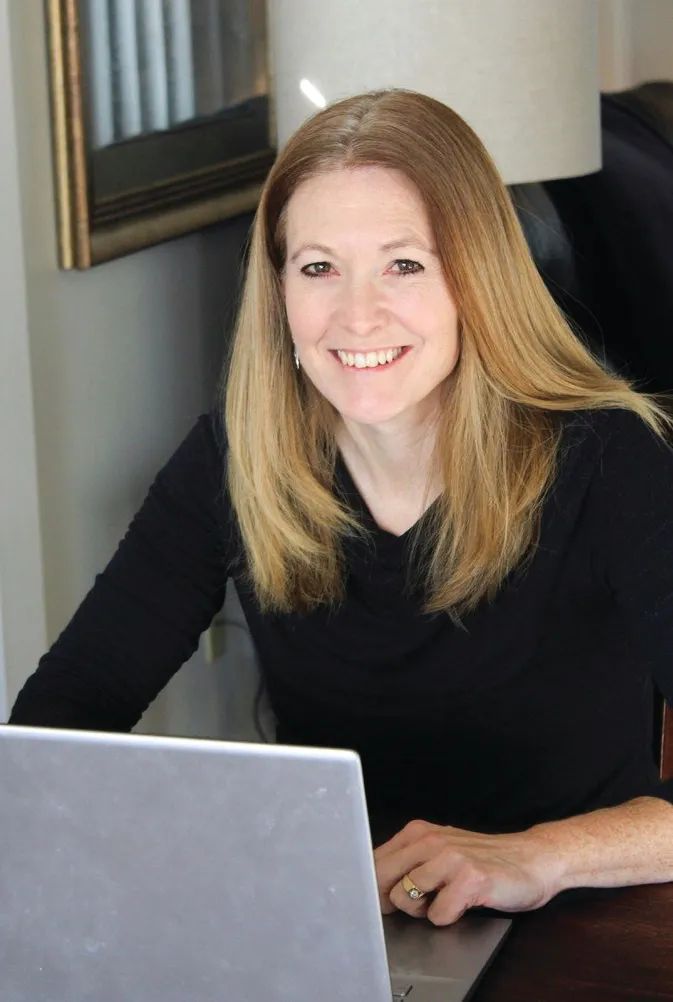 photo by Lily Kennedy
"To me, what has been amazing is how God has been working through this entire process," commented Jill. "For example, when I needed a [member of the legislature] to carry the Bill, someone suggested Sherry Essmann. The next day Sherry knocked on my door in hopes of getting my vote for her as Representative of my district. What is even crazier is that Representative Essmann was my first boss in Billings. Things like this have been happening since the beginning of this." 
Now that Jill is immersed in this important issue, the stories keep coming. As she shared her heart about installing Baby Boxes in Montana with a friend, that friend shared that one of her own family members was rescued as a baby from a dumpster in Butte 28 years ago. 
"If we can save even one baby in Montana because of one Baby Box installed, it will be worth it."
If you, your organization, or your business have questions about the Safe Haven Baby Boxes or would like to help Jill in her efforts, please contact her at bushman287@outlook.net or Safe Haven Baby Boxes' national office at shbb@safehavenbabyboxes.com. 
Originally printed in the April 2023 issue of Simply Local Magazine
Never miss an issue, check out SLM's digital editions here!