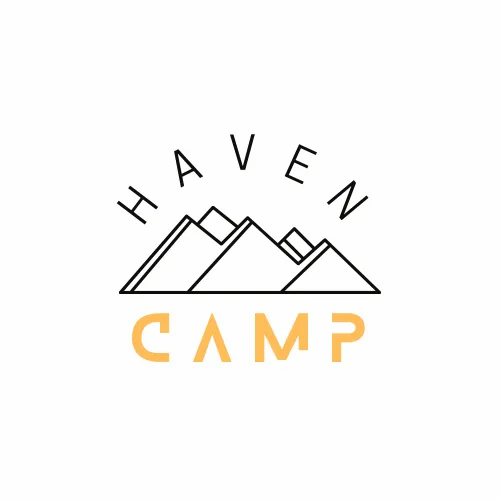 Finding a Haven Through Summer Camp
April 2022
For most kids, summer is a time marked by sun, fun, and adventure, but not all. Yellowstone County is currently home to over 800 marginalized children in foster care. Unfortunately, children in foster care are not always afforded the same experiences as others. After summer break, they may hear of summertime adventures had by their classmates that they may not have had opportunity to encounter. Haven Camp seeks to change that reality. This summer, Haven Camp will debut in McLeod, Montana at Camp on the Boulder and offer a unique camp experience tailored especially for these kids. It will provide a distinctive summer experience for 50 children, ages 7 to 11, who are currently in foster care, adopted, or recently reunited with their biological families.
The heartbeat of Haven Camp is outlined in the mission statement: "We want to provide a safe and fun camping experience for children in foster care where they will have the opportunity to build new friendships, enjoy creation, and learn about Jesus." This camp will be offered free of charge to the kids and volunteers. While this type of tailored, cost-free camp experience is unavailable in Yellowstone County, the concept is not new to our region. Years ago, Beartooth Christian Camp hosted Camp Velocity, designed for children in similar situations. In and beyond Montana, since 1985, Royal Family Kids (RFK) Camp has served children nationwide who have been victims of neglect, abuse, and abandonment. Chris and Johanna Kennedy, Haven Camp's Directors, attended RFK's training in 2016 and will mirror some of their proven-effective approaches and processes at Haven Camp.
For instance, many youths in foster care have experienced childhood trauma. In fact, compared to the general population, it is estimated that children in foster care have a 90 percent increased rate of trauma exposure (Dorsey et al., 2012). However, a camp that is equipped to respond well to possible trauma reactions and behaviors can significantly impact a child's life. Becca C. Johnson, Ph.D., speaks of the overall effectiveness of RFK's camps, saying, "One week at camp can be as effective as one year of counseling sessions." A successful week of camp can also impart positive feelings of normalcy and inclusion and create life-long memories and relationships.
The vision and goal are to provide a 1:1 ratio of 50 kids to 50 trained adult volunteers, in addition to all of the necessary support staff to guarantee the camp's success (nurses, therapists, work crew, etc.). The safety of the children at camp is a top priority, and every step will be taken to ensure their protection. Every "Big Camper" paired with a "Little Camper" must be over 18, apply, complete an in-person interview, background check, and mandatory training. In addition, grandparent figures, camp cousins, and more will create a familial relational atmosphere while also generating additional oversight for safety.
In addition to its 1:1 children to adult ratio and special safety systems, Haven Camp's activities and schedule differ from a traditional camp to best serve children in foster care. The entire four days of camp are scheduled with past experiences of trauma in mind while also creating adventure and providing new experiences such as swimming, camp games, parties, and sports. While attending Haven Camp, these children will be protected, loved, prayed for, and reminded of their worth and identity in Christ. They will also have countless opportunities to laugh and have fun. Proverbs 17:22 says, "A cheerful heart is good medicine," and this camp seeks to give kids in foster care a cheerful camp experience and a desire to promote healing and restoration.
Along with serving children in foster care, Haven Camp will also provide necessary respite for foster families, creating space for rest and refreshment. The camp also acts as a stepping stone for those who have a heart for foster care but cannot become foster parents at this time. Haven Camp provides a terrific opportunity for adults who want to help children in foster care but do not know where to start. Time is our most valuable resource to love and serve with, and Haven Camp needs people's time. Investing four days in a child's life can breathe hope into their future. Haven Camp desires to create a community of healthy relationships in foster care. Trust-Based Relational Intervention, the model RFK uses in their camps, says, "What is broken in relationships has to be healed in relationships." The heart of Haven Camp is to be the place where healing relationships flourish.
If you would like to respond to the foster care crisis by getting involved in Haven Camp, please visit www.HavenCampsMT.org to register a camper or learn more about volunteer and donation opportunities.
Originally printed in the April 2022 issue of Simply Local Magazine
Never miss an issue, check out SLM's digital editions here!