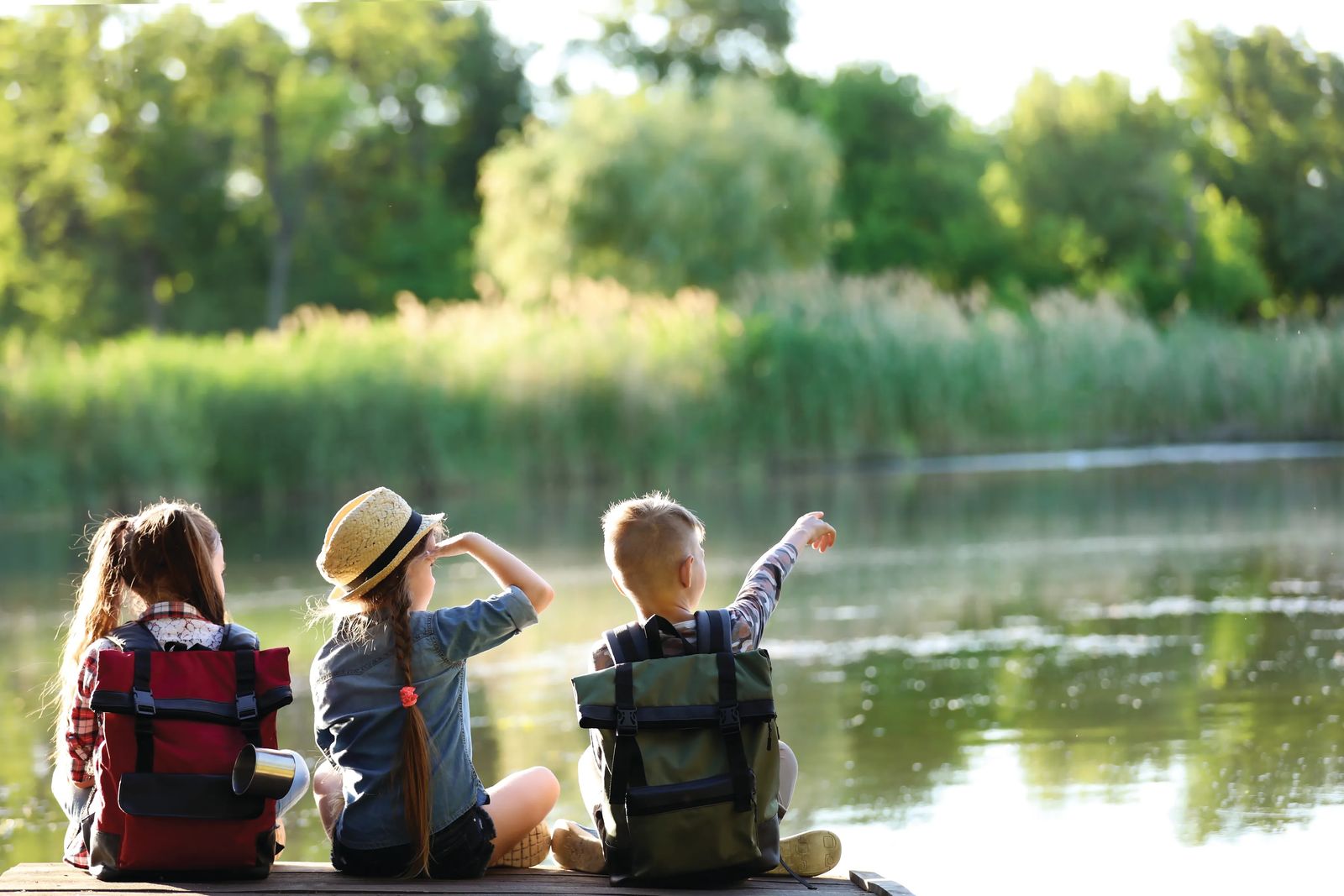 Emotional Prep for Summer Camp
April 1, 2020 | by brooke wagner
Of the many rites of passage children experience as they navigate the path from little to big, perhaps none are as highly anticipated as the first adventure to sleepaway camp. Many children dream of sunshine-filled adventures in hiking, arts and crafts, and languishing by the lake or swimming pool, followed with summer nights by the campfire, roasting S'mores and singing songs with newfound friends. For many youngsters, summer camp is their first time stepping out from the watchful eye of mom and dad and sleeping in exciting yet unfamiliar territory. Many kiddos handle this new venture without a problem, but for some, it can be an overwhelming and uncomfortable experience.
For 24 years, Gwen Felten, a local counselor with Northwest Counseling, has seen countless families and children, helping them overcome issues surrounding trauma, anxiety, and depression. She notes the many positive effects of a summer camp experience for children but admits that there can be some challenges as well. Felten says, "One of the biggest challenges is finding the right camp for your child."
She stresses the importance of matching each child's age and skill level to the camp they will attend.
Get your child's input on which type of camp they would like to try.
o Is your child interested in sports or being outdoors? Or would they enjoy a camp focused on furthering their spiritual development or musical skills?
Filling the Emotional Toolbox
Considering the likes and dislikes of your child, as well as their maturity level and past experiences away from home (at sleepovers, for example), can help narrow down the best options for your future camper. Felten advises, "Determine your child's ability to regulate their emotions. Teach your child some skills to cope with overwhelming feelings by utilizing deep breathing or focusing on sensory items." She also suggests parents troubleshoot potential problems before the child goes to camp to give kids a chance to work through issues in the safety of home. Packing your child's emotional tool chest can be just as important as packing their duffel bags with all of the essentials for being away.
If it seems that your child may not be quite ready for sleepaway camp, there are excellent day camp experiences that can build your child's confidence over time to work up to an overnight adventure. These choices offer a chance for kids to dip their toe into all of the excitement camps can bring, without the stress of sleeping somewhere other than their own bed.
Felten offers children these coping "tools" when there seems to be excessive worry over leaving home for camp:
Belly breathing, which slows down the body's stress response system. By placing one hand on their stomach and making their hand slowly rise and fall, kids can focus on their breath to help calm anxious emotions.
Another technique involves mindfulness, a buzzword in today's mental health culture. Felten uses a kid-friendly game of "I Spy," instructing kids to identify an object in their surroundings and describe it to themselves. She says, "For example, 'I see a tree; it is green, smells fresh, and has smooth leaves.' This pulls kids out of their emotional brain and brings a sense of calm by turning their awareness to things outside the mind."
Building a positive expectation and confidence in your future camper before they head out can go a long way towards ensuring they will come home filled with excitement, eager for next summer's adventures. Felten encourages parents to "talk about all the positives you believe they will gain, like increasing their ability to play a sport, making new friendships, and establishing a sense of autonomy. Reassure your child that you and other family members will be just fine while they are gone. The last thing we want is a child to feel responsible or worried about their parent's emotional well-being while they are away at camp."
As we ease into the warmer days of summer and begin to look at all the opportunities our kids may have in this new season, it's essential to consider all of the good things that can come from a camp experience. Felten reminds parents, "Any time we challenge our kids to be appropriately pushed out of their comfort zone, they grow to a new comfort level, and confidence grows, and positive emotions are experienced. When we find growth from any experience, the brain files it away as a positive memory. Know your child. Trust your parental intuition to help choose the best camp for your child."
Originally printed in the April 2020 issue of Simply Local Magazine
Never miss an issue, check out SLM's digital editions here!