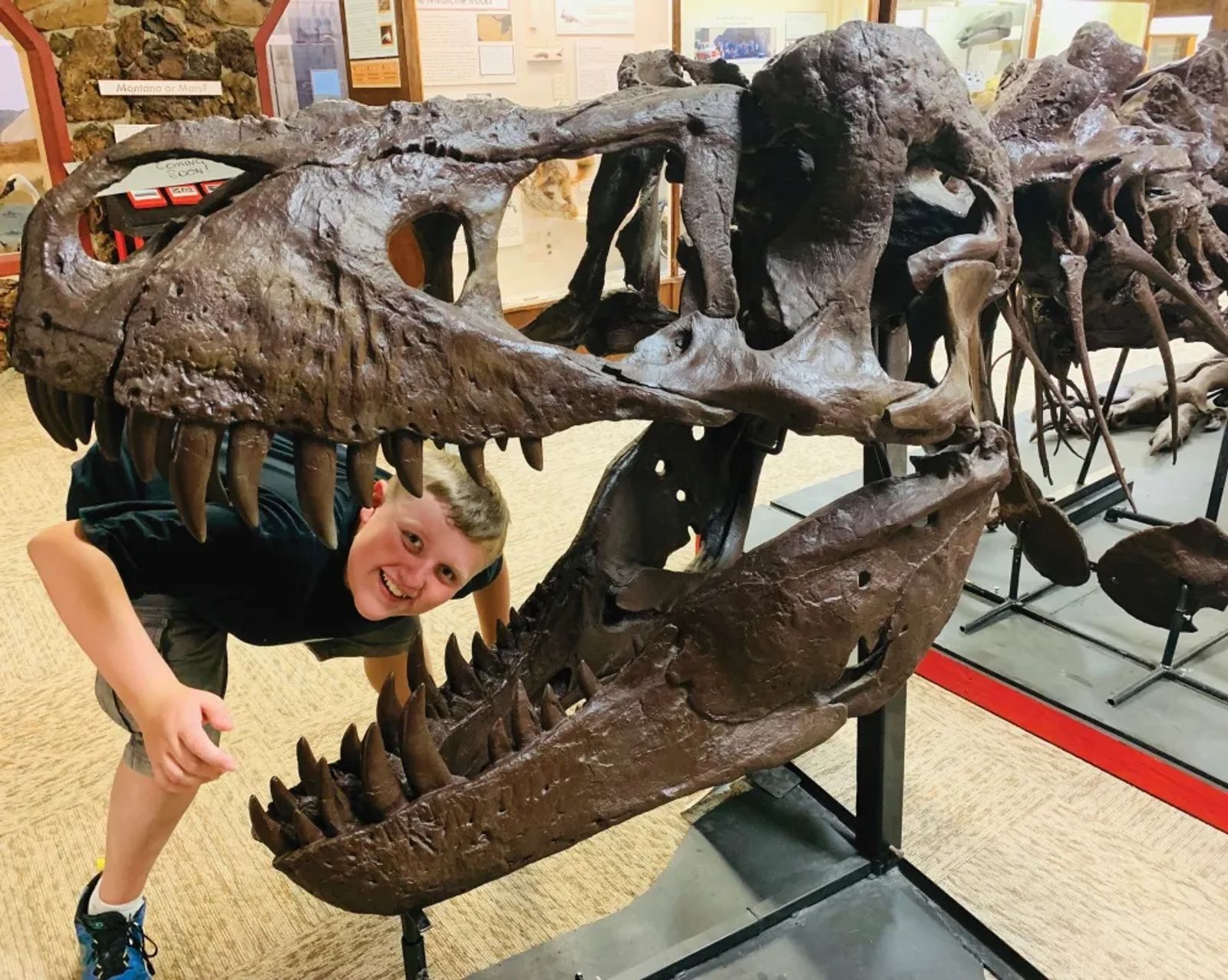 A Stellar Camp Experience
April 2021
by stephanie hobby | photos courtesy of Montana Learning Center
This summer, like so many before, Montana Learning Center campers will be having the time of their lives, doing things like research for NASA, digging dinosaur bones, gazing at the wonders of the universe through research-grade telescopes, or strategizing how to survive on their wits and weather an apocalypse.
Astronomer and executive director Ryan Hannahoe joined camp staff nearly a decade ago. Since then, the Learning Center's camp program has continued to expand. More than 330 attended last summer, quadruple what enrollment was 10 years ago. Despite the program's growth, MLC leadership is committed to maintaining an impressive 1:8 ratio of teachers to students. Hannahoe said that what sets the program apart from other camps is the staff. "We hire highly-qualified teachers, and the majority of our educators are located here in Montana. Many of these teachers are award-winning, including Montana's 2021 Teacher of the Year. Most of our educators are science teachers by trade and engage in research. Our staff-to-student ratio is low, allowing us to provide high-quality learning experiences for kids," he said.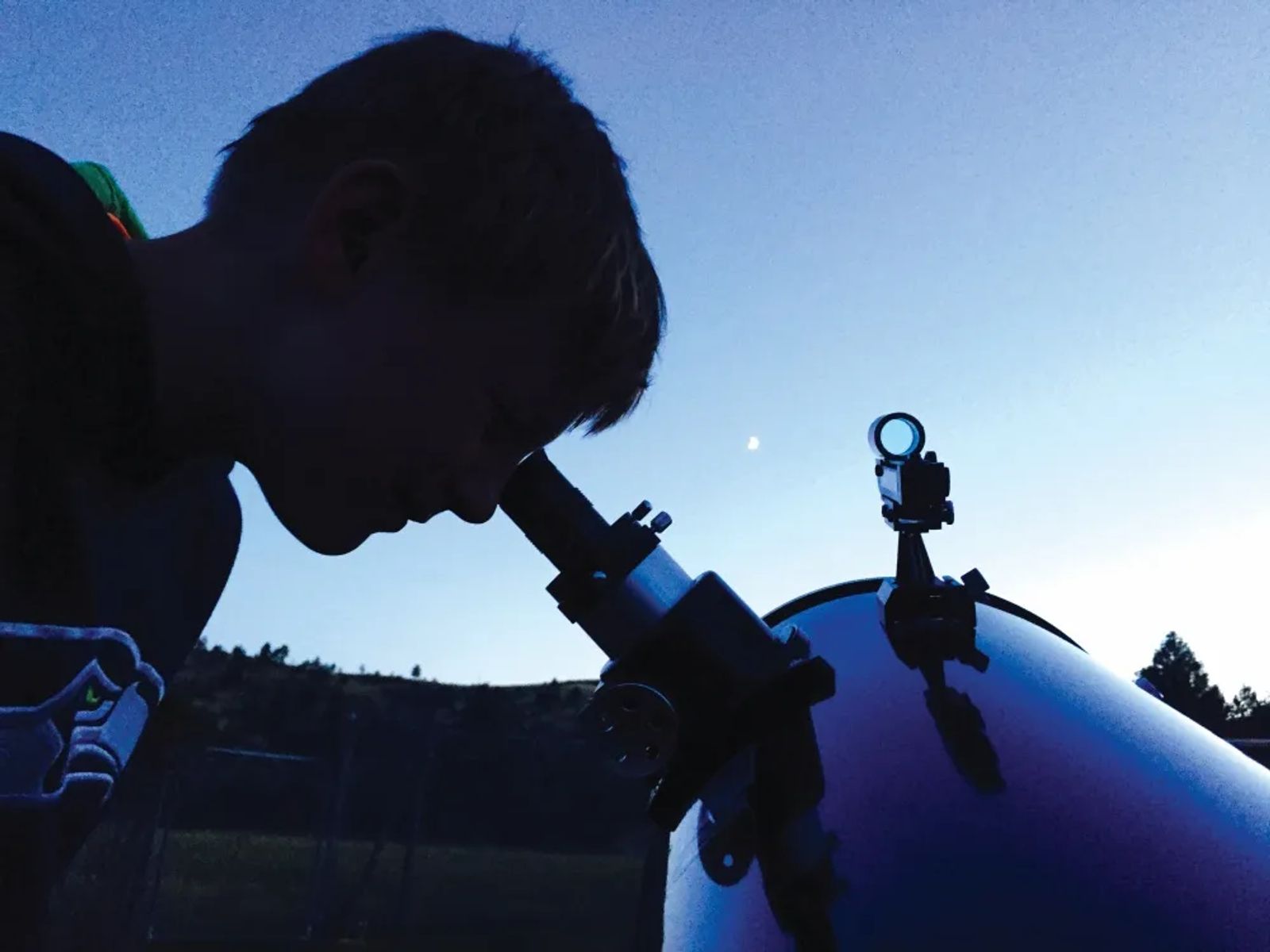 The Learning Center is situated on the banks of Canyon Ferry Lake near Helena, where hundreds of years earlier, the Lewis and Clark party traversed through the wilderness, making its own scientific queries, cataloging animals, and mapping out the land. The setting is ideal for studying a wide array of subjects, from ancient dinosaurs and Native American history to more modern challenges such as hydroelectric power generation and space exploration.
Being right on the water has its benefits; younger campers love learning about the water cycle and building dams, while older campers can study things like water quality. "We specialize in being a science-based camp, and we do a lot of learning, but we're having a lot of fun too," said Hannahoe, adding that the Learning Center has its own beach, so campers have access to canoes and a pontoon boat. "You name it; we try to do it," he laughed.
There are dozens of weeklong camps from which to choose; students in first through third grades participate in day camps only, while fourth grade through high schoolers stay overnight. While many of the camps are based on-site, some of the older students have the option of spending their session out in the field. The paleontology camp meets at a dig site outside of Ekalaka, and MLC hires professional paleontologists to teach students for that week.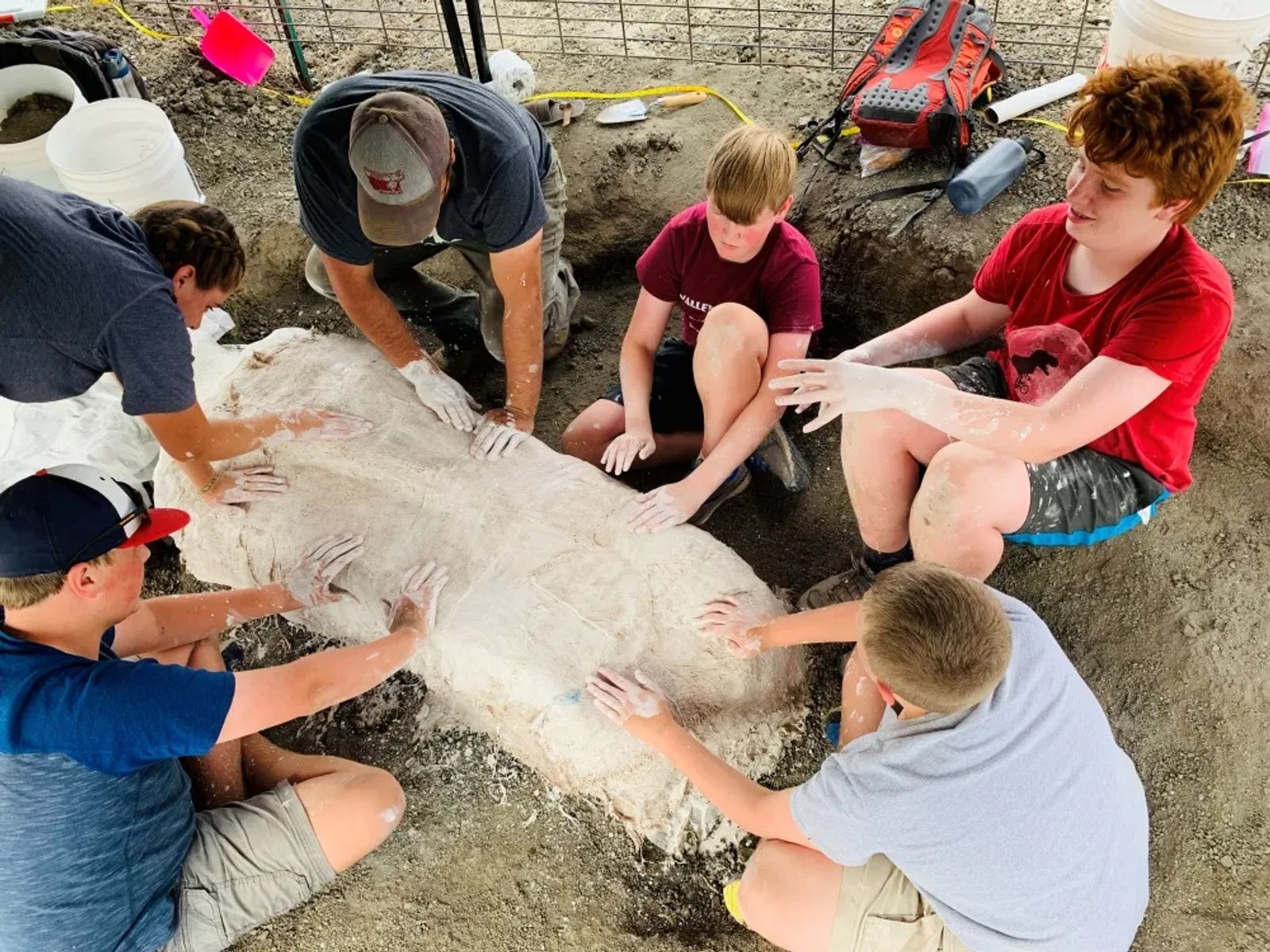 For other students, the week is focused on something a little farther out. As NASA's only two partners in Montana, the Learning Center and Montana State University are responsible for coordinating the agency's educational outreach efforts in the Treasure State. Among other things, the staff facilitates the NASA Robotics Challenge for Montana's middle and high school students. Hannahoe, who spent his summers working for NASA while attending Montana State University, is a natural to lead that partnership and has been able to integrate a lot of new technology into the camp experience.
One of the many benefits of attending a camp run by an enthusiastic astronomer is that you have access to some of the region's most outstanding telescopes. There are two observatories on site, with a third in the planning stage and another high in the mountains of southern New Mexico. "One is a 25-inch visual telescope, meaning that the mirror is 25 inches across. It almost looks like a cannon, and you have to get on a ladder just to get to the eyepiece," Hannahoe said. "The other is a smaller robotic telescope that can take deep-sky photographs fast."
In pre-COVID years, the observatories were open to all campers and often the public; by the end of their astronomy sessions, the high school students could host star parties for younger students.
The NASA partnership also means that the Learning Center can offer teachers online training that allows them to use MLC's research-grade telescope in New Mexico remotely. Educators learn to incorporate that technology into their classrooms, giving their students the unique opportunity to conduct astronomy research while still in high school. The telescope, which is 7,300 feet above sea level, has the additional benefit of New Mexico's almost-always clear skies.
All the effort it has taken to grow the program is paying off. Hannahoe said one of the greatest rewards for staff is seeing students develop a passion for science over the years. "I've been at the Learning Center long enough now where I'm seeing our campers majoring in STEM programs in college, and some of them are now on their master's," Hannahoe said. "I have a former camper who is studying astrophysics, another doing paleontology. It's just great to see that and to know that you've played a small role in that person's career."
The Montana Learning Center's camp registration is now open, and a limited number of scholarships are available. For a full list of camps and registration, visit http://montanalearning.org.
And Action!
Can't wait for camp? Why not start the fun at home now? Montana is basically a rockstar in the world of paleontology. Some of the more famous dinosaurs, such as the Triceratops and the Tyrannosaurus rex, once roamed across the Treasure State. In fact, the T. rex in the Smithsonian was found in Montana; we also hold the title for having the first identified T. rex, the largest T. rex, and the most complete T. rex specimens.
We all know these animals were big, but they're usually behind a rope in a museum, so it's hard to comprehend their enormity. With some sidewalk chalk and a tape measure, you can see how gargantuan these animals really were. In a single step, the mighty T. rex could cover 15 feet. Using the chalk, mark off 15 feet, and then have your kids step, jump, or leap as far as they can. How far did they get? How many of their normal-sized steps fit in a normal T. rex step? These animals were roughly 12 feet tall at the hip. Mark off 12 feet and have your child lay down. How many times can they fit in that 12 feet? For older children, you can discuss the physics of dinosaurs being able to move those incredibly heavy bodies (some as large as 15,000 pounds) while still catching fast-moving prey. Look up the American Museum of Natural History's article "The Problem of Size" for more on that complicated topic. (https://www.amnh.org/exhibitions/dinosaurs-ancient-fossils/theropod-biomechanics/the-problem-of-size)
With Easter around the corner, you can make a dinosaur "egg." Pick up a DIY bath bomb kit, available at Rock Creek Soaps in Billings, and encase a small plastic dinosaur in the middle of the bomb. Kids will love "excavating" a dinosaur at bath time! While it's dissolving, you can talk about how dinosaur fossils got covered over time and how erosion and dinosaur digs help researchers unearth these ancient animals.
Originally printed in the April 2021 issue of Simply Local Magazine
Never miss an issue, check out SLM's digital editions here!