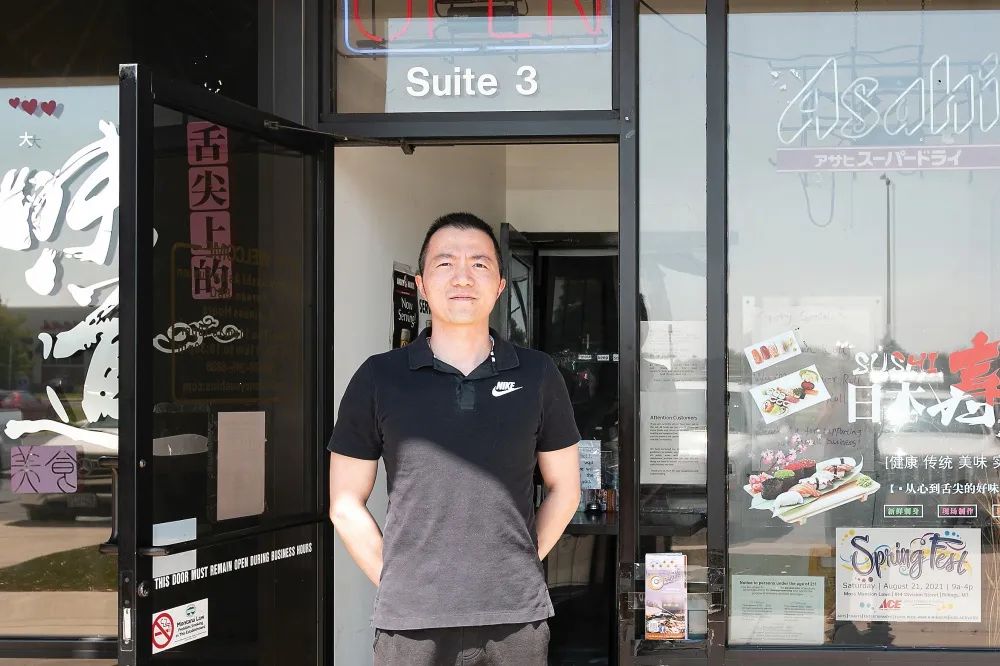 10 Questions for Fancy Sushi Executive Chef Jack Wang
October 2021
article & photos by renata haidle
Jack Wang is a private man. He won't talk much about himself on a personal level. When it comes to his job, however, he comes alive and gladly shares his knowledge. Wang is the executive chef at Fancy Sushi, the beloved Billings restaurant that has been treating us to various Asian cuisine delights for more than a decade.
If you've tried Wang's food at least once, I would risk saying that you surely have gone back for more. A wide assortment of sushi rolls, as beautiful and sophisticated as the restaurant's name implies, is only part of the attraction. The menu also includes Southeast Asian familiar dishes like General Tso's Chicken, Thai Curry, or Kung Pao Shrimp.
Despite a slight language barrier and with the generous help of Jimmy Li, owner of Fancy Sushi and Wang's brother-in-law, we managed to pry open the door into Wang's universe, keeping the conversation centered on, what else, sushi.
Please introduce yourself to our readers, Jack. What is your background?
I am from New York, and I have been making sushi for almost 20 years.
What is the most popular sushi roll at your restaurant?
There are several: Spicy Girl (spicy Kani, avocado with spicy tuna, salmon, crunch, and jalapeno on top), Dynamite (deep-fried tuna, salmon, white fish, Kani, cheese, avocado, and tobiko with Chef's special sauce), American Dream (shrimp tempura, Kani, cucumber, avocado, and tobiko, topped with lobster salad, mango, and special sauce), and Celebration, among others. Celebration is my personal favorite; it has tuna, salmon, yellowtail, and avocado inside, and some eel and crab stick on top.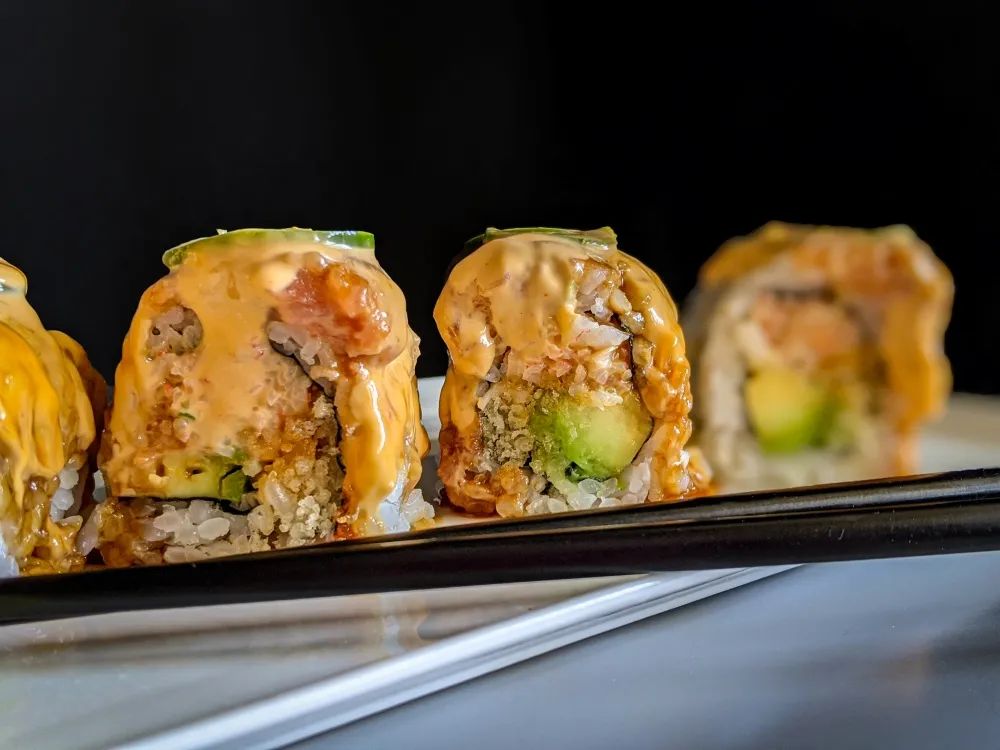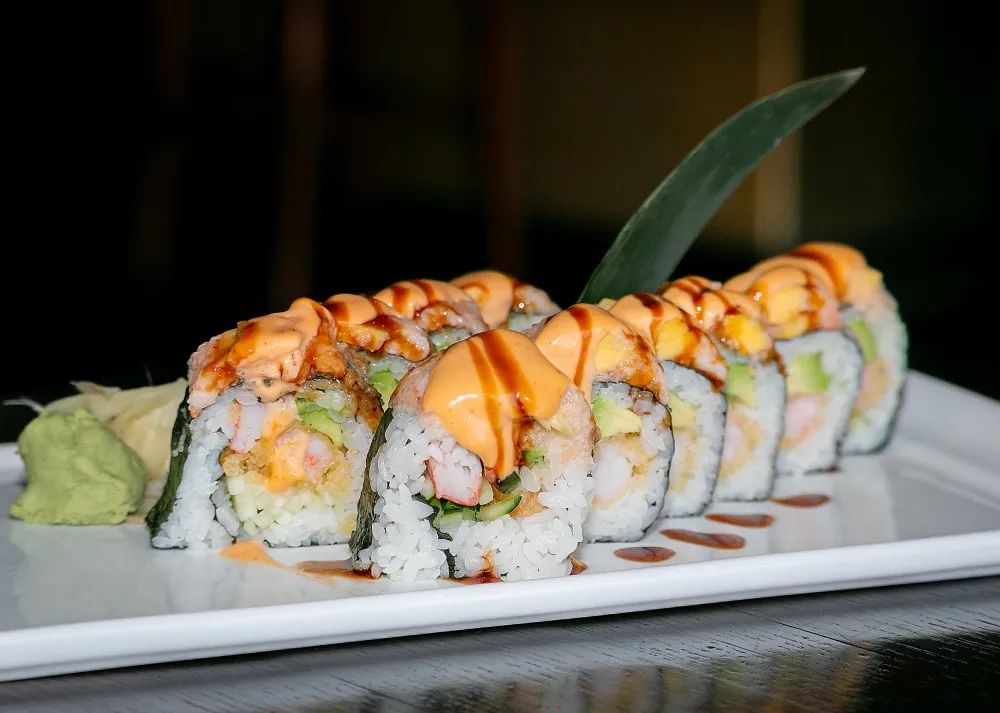 Is there a best type of fish for sushi?
Actually, yes. Bluefin tuna is the best, but it is hard to get here in Montana. The others I prefer are tuna, salmon, and yellowtail
What is the one ingredient you would never put inside a sushi roll?
Uni, or sea urchin, because it is great on its own. Just add a little lemon juice. Any other ingredients are superfluous.
Your sushi creations are beautiful. Do you consider yourself an artist in the kitchen?
We eat with our eyes first, and yes, our sushi is beautiful. But when it comes to artistry, we can never reach it. We just want to do our best.
Is there a secret to making good sushi?
"Don't be afraid of trouble!" Making sushi properly involves many steps, from getting the right rice consistency to seasoning it well with a rice vinegar mixture. The food processing, the temperature, the plating - all are important steps. Just don't be afraid of trouble, and you will be successful.
What are some good tips for our readers, should they want to try making rolls at home?
Choose a rice that is slightly sticky and tastes gooey. Mix your rice vinegar carefully with a bit of sugar, some salt, and a touch of lemon juice. When you roll it, do not apply too much pressure. Sometimes too much force destroys the density of the rice. And remember, sushi is made with ingenuity.
Do you eat out at other restaurants? Do you have a favorite food?
I don't eat out very often, and I like to cook at home, mostly Asian-style. I know that cooking can feel like torture for some people, but I like it. I love to provide for my family and see them happy.
What do you do for fun?
I like gardening (anything from flowers to vegetables and fruit trees). I also enjoy crafts. They are a lot like making sushi - they require a lot of focus.
How would you like to be known as a chef?
I just want to make great food. One of the most enjoyable things for us cooks is to see people eat all their food and lick the plate.
Originally printed in the October 2021 issue of Simply Local Magazine
Never miss an issue, check out SLM's digital editions here!