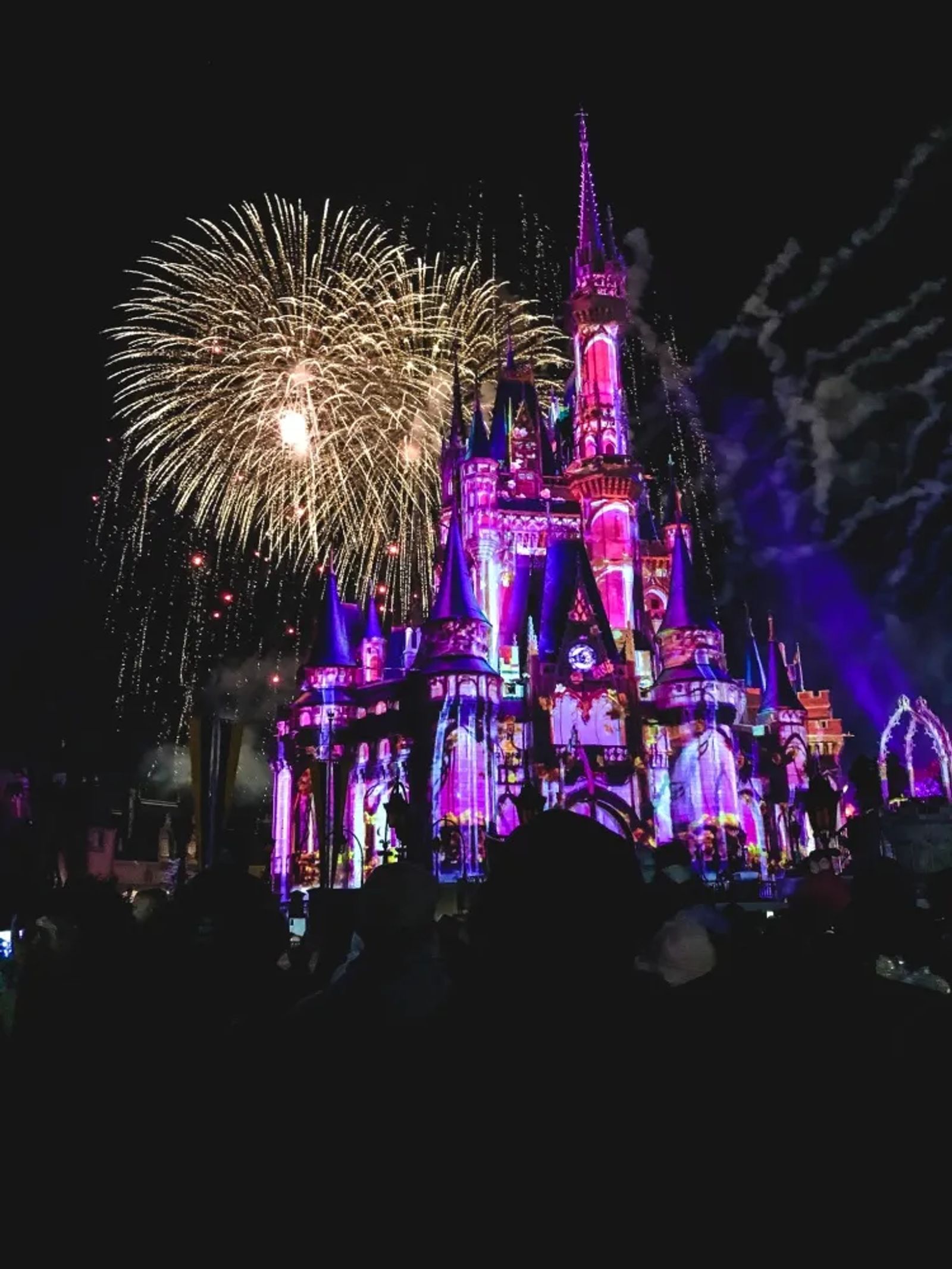 Walt Disney World: Where Dreams Come True
June 2021
article & photos by jamie blotske
"First, think. Second, dream. Third, believe. And finally, dare."
~Walt Disney
When it comes to planning a trip to the most magical place on Earth, who better to take advice from than the man himself, Walt Disney?
First, think.
Are you thinking about a vacation to Walt Disney World in sunny Orlando, FL? Great! Time to do some work! Let me be the first to tell you that it is near impossible to see and do it all unless, of course, you have a month to spare. WDW comprises four theme parks, two water parks, a shopping and dining center (known as Disney Springs), over 25 different Disney resorts, several golf courses, and even an on-site campground. Disney owns over 25,000 acres, of which only half has been used. IT. IS. HUGE.
A successful trip to WDW is going to require some research. I advise people to begin the planning process at least six months in advance. Another option is to use a Disney travel planner. I will even include one in this article!
Questions to ask:
Who is going? While Disney is undoubtedly focused on children, it is a place for everyone and has something for all ages. I have been as a child, teenager, young adult, and a mom. Each trip was magical in a different way. Do not assume it is for one age only, and plan your trip that way.
How much time will we have? I always tell people that you have to approach Disney with a quality over quantity mentality. With the time you have, be realistic about what you can fit into your schedule. Make a "must-see & do" as well as a "could pass on" list. These lists will set you up for success.
What time of year are we going? If you are flexible, avoid summer. It's hot, humid, and crowded. With that being said, I have been in the summer months and still had a blast. Don't be discouraged; just be aware. In my opinion, the best time of year to go is fall or early winter. As far as flight prices, I have found that roundtrip tickets from Billings to Orlando are most reasonable in January, February, April, May, September, and October.
What is the budget? Disney ain't cheap, my friend. Start with your flight, resort, and park passes. From there, roughly figure out food and drink, souvenirs, and any extra costs (transportation, luggage, etc.). Take that number and add $500 for added cushion. Don't get caught at Disney going over budget! Talk about a buzzkill.
Second, dream.
Ok, you've done the thinking. Now throw practicality to the wind and dream up the most magical vacation! What does it look like? The rides, the food, the live entertainment, the firework shows, the characters… As Cinderella so beautifully sings, "A dream is a wish your heart makes." Dreaming from the heart makes for the ultimate wish list!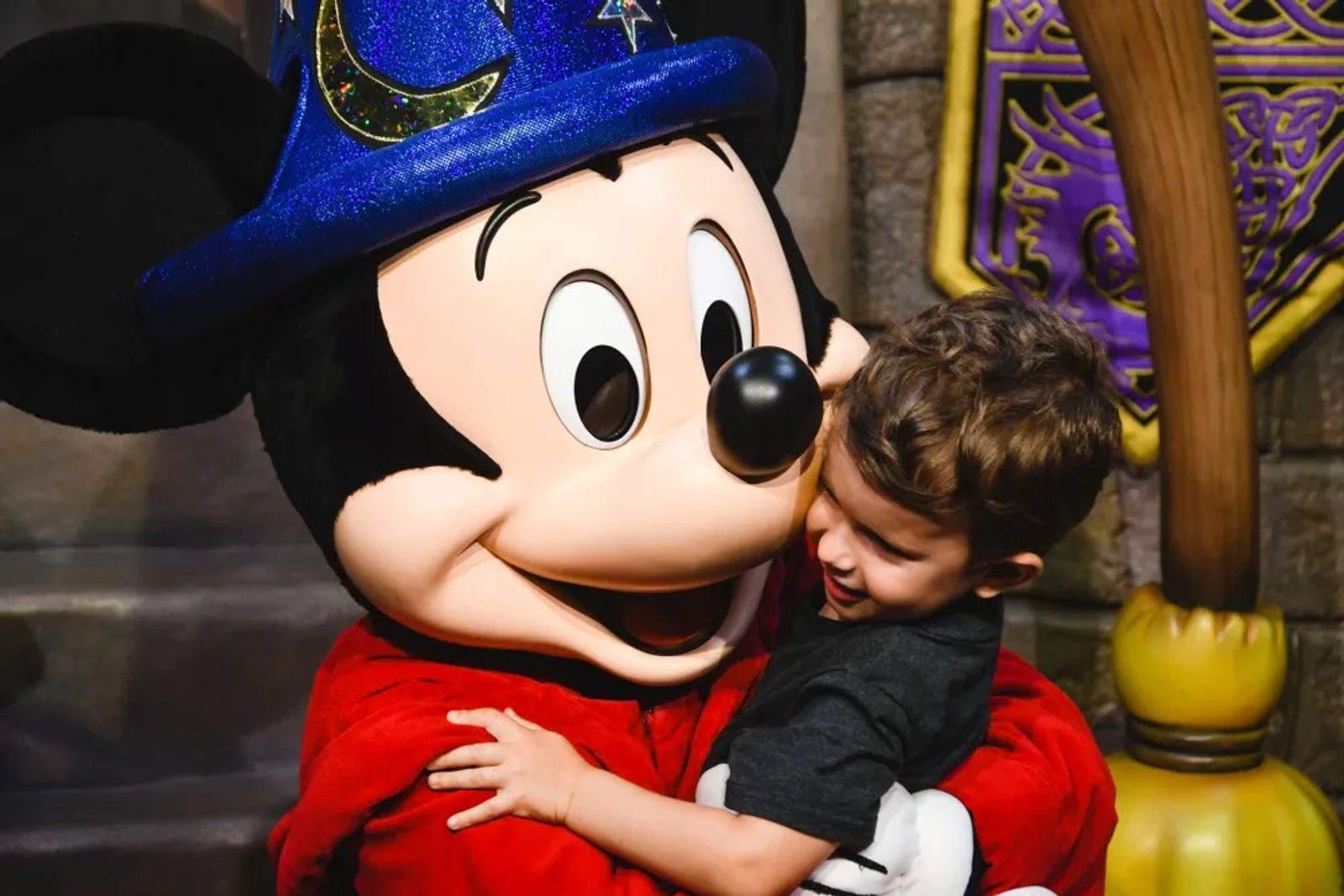 photo by Jamie Blotske
Third, believe.
Start believing! If every family member is on board, now is the time to save those pennies. A fun way to get everyone involved is to print out a fundraising thermometer. As each person contributes financially, they can color it in. I have always felt that visible goals are more tangible and quickly achieved.
And finally, dare.
You've done the research, dreamt up a wish list, and saved up the money… it's go-time! If you have followed these steps, you can move forward with confidence. The work you've done in advance will give you a greater chance at having a stress-free vacation at a place that can very easily be overwhelming, energy-sucking, and honestly, down-right miserable. Rest assured, that won't be you.
Ok, Super Bowl champ, say it with me… "WE'RE GOING TO DISNEY WORLD!!!"
Helpful Resources:
Walt Disney World official website - disneyworld.disney.go.com
Any and all WDW questions can be answered here
The Disney Food Blog (DFB) – disneyfoodblog.com or on Instagram @disneyfoodblog
My favorite blog to follow, especially for the "not to miss" eats
WDW Magazine – both online and print options available
This has been particularly helpful in understanding the history behind Disney World.
Disney Travel Planners – as mentioned in the article, I have one for you to contact today!
My Top 10 Tips:
1. Do NOT buy water. Disney will allow you to bring your own water bottle into the parks that you can refill at a water fountain. Also, you can ask for a cup of water at any quick-serve restaurant, free of charge.
2. Eat one meal/day and learn to share! This is one way to save some significant money. Food and drink are expensive inside the parks, and in my opinion, you can easily get by with a light breakfast, a quick snack for lunch, and a sit-down meal for dinner. Splitting snacks & meals is another cost-cutter.
3. Bring food and snacks for small children & picky eaters. Don't waste money on a $10 chicken basket when they will happily eat a homemade PB&J.
4. Make your sit-down dining reservations as soon as possible. Guests can book a reservation up to 60 days in advance. Take advantage of it!
5. From our experience, it's best to get to the parks right when they open, head back to the resort around noon to rest and re-enter the park, recharged, and ready for the evening! Find a spot for the fireworks show. I recommend at least an hour beforehand.
6. Skip the park hopper pass. I feel it is best to remain at one park for the whole day to focus on all it offers. However, a park hopper is nice to have during an Epcot festival if you'd like to hop over for the evening activities.
7. If possible, avoid Magic Kingdom on Saturday & Sunday. Weekends are when the locals stroll in, and MK seems to be the most popular.
8. Check the WDW website for deals and discounts on vacation packages! Believe it or not, Disney does offer specials every now and then. I've seen discount percentages, free dining plans, and even extra days at the parks. Extra tip: you can apply a discount special to your trip even after it has been booked. Just call a Disney agent, and they can do it for you!
9. Your shoes are going to make or break your WDW trip. Make sure they are comfortable, have excellent support, and, ideally, waterproof. Also, do not forget a raincoat. It ALWAYS rains in Orlando.
10. If this is your first trip to WDW, I HIGHLY recommend you wait until all COVID-19 restrictions have been lifted. Masks are to be worn at all times (ages 2 & up) except when sitting down to eat, no fast-passes for rides, many of the restaurants are still closed, and currently no parades, fireworks, or character greetings.
Originally printed in the June 2021 issue of Simply Local Magazine
Never miss an issue, check out SLM's digital editions here!