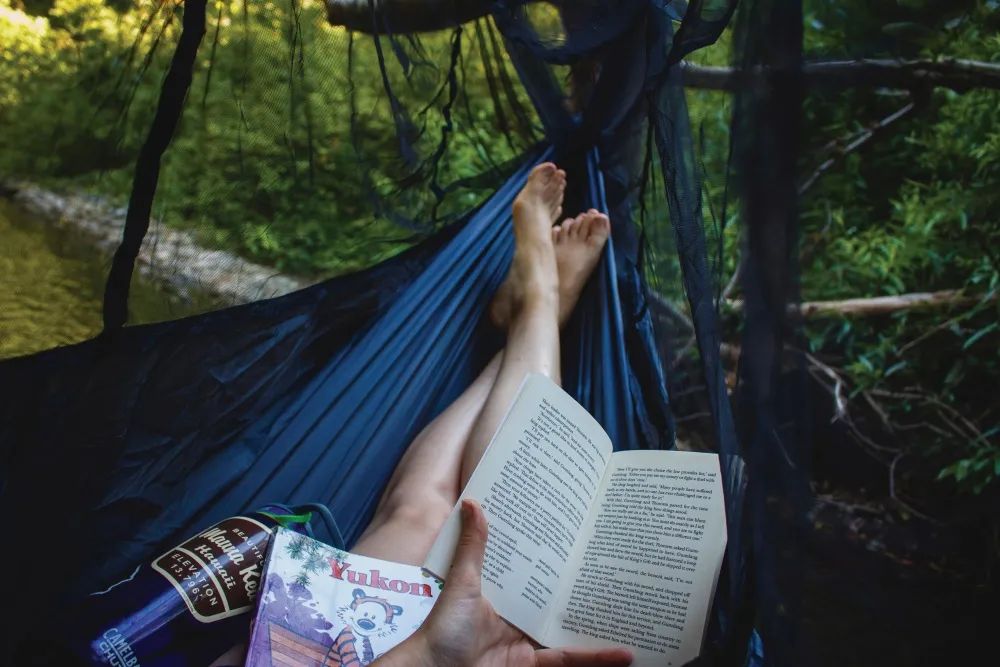 Time Off Well-Spent: Using Summer Break for College Prep
June 2023
One of the most important skills people need to develop, in general, is the ability to promote themselves. Whether you're trying to get a job, build a relationship, sell something, or get into college, knowing your most marketable and relevant skills is critical. Knowing how to talk about them is arguably even more important.
Jennifer Quinn, founder of Headwaters Consulting, is an expert in college preparation. For over 15 years, she's worked with students to help them prepare for college and develop an outstanding resume and application. According to Quinn, one of the best ways to rise above is through thoughtful and meaningful skills you can use to promote yourself on your college applications.
Stand out from the Crowd
Quinn shared that colleges look for well-rounded people. They want students who take the most rigorous courses available in your school. When it comes to activities, it's about quality over quantity. Be prepared to share the things you've committed to for longer periods of time so you can share tangible, measurable impacts. Don't just share that you showed up.
Quinn shared an example of a student who played tennis. Instead of writing "member of the tennis team," they listed "instructed tennis students in proper technique while imparting lessons in sportsmanship, health, and integrity." Another student expanded on their role as a tutor by sharing they were selected from 40 students to tutor AP Biology. In both cases, the description is both more accurate and more impressive.
Summer Plans
If your list is slim, summer is a perfect opportunity to get to work. Get creative and develop your own projects for your applications.
According to Quinn, "There are lots of activities students are doing that they don't think are relevant to applications. While playing video games all summer won't help you, there are tons of other things that will." Read on for some ideas and inspiration!
Job shadowing: if you're unsure what you want to study, spend some time job shadowing during the summer. Not only will this help you determine what you want to do, but it will also help you write essays and can be listed as an activity. Plus, you may find a mentor in addition to the experience you'll gain.
Do your own projects: Quinn shared an example of a student who designed a watch. Upon finding that developing a prototype would be too costly, he's growing them himself using stereolithography and electrodeposition to grow the parts out of nickel. Another student is restoring a boat. These projects can be used on an application to show you can problem solve, innovate, and share what you learned through the experience.
Things You're Already Doing: Do you keep bees or do something ag-related? Do you travel? Have your SCUBA certification? Can you train dogs? Volunteer? House sit? Everyone is doing something; how can you amplify your skills by describing a hobby?
Innate Skills: Are you the social media expert for your family? Maybe you plan parties or are great at baking. Do you love to read? Play an instrument? These are all things that belong on an application.
Jobs and Entrepreneurship: Do you mow lawns, shovel, walk dogs, or babysit? Have you worked somewhere part-time? Those skills matter!
Build it Up: If your list feels slim, determine how you want to build it up. For example, spend time learning another language using an app. Take a coding class online. Master an arts and crafts skill.
Tell the Story
Every student spends their time doing something, and that something can be turned into quality content to help your application stand out. To include the most relevant and powerful things on your application, consider walking through this process:
"Sit down and write out everything you've ever done. Seriously," said Quinn. "Just dump everything you can think of onto paper."
Next, look at your list and consider your values and what you want the college to know about you. Then, circle the activities on your list that match your values and what you want the college to know.
Ask yourself which activities show problem-solving skills and innovation. Which ones demonstrate that you learned something through the experience?
Next, from the shortened list, choose the ones you truly feel passion for. What are the things that excite you?
Regarding standing out, the people on the other end want to know they're accepting the most well-rounded students. Share things you authentically care about, and your dedication will come through.
Don't be humble; this is the place to show how you shine! Talk up your skills, demonstrate your successes, and share things that are important to you. The rest will follow.
Originally printed in the June 2023 issue of Simply Local Magazine
Never miss an issue, check out SLM's digital editions here!