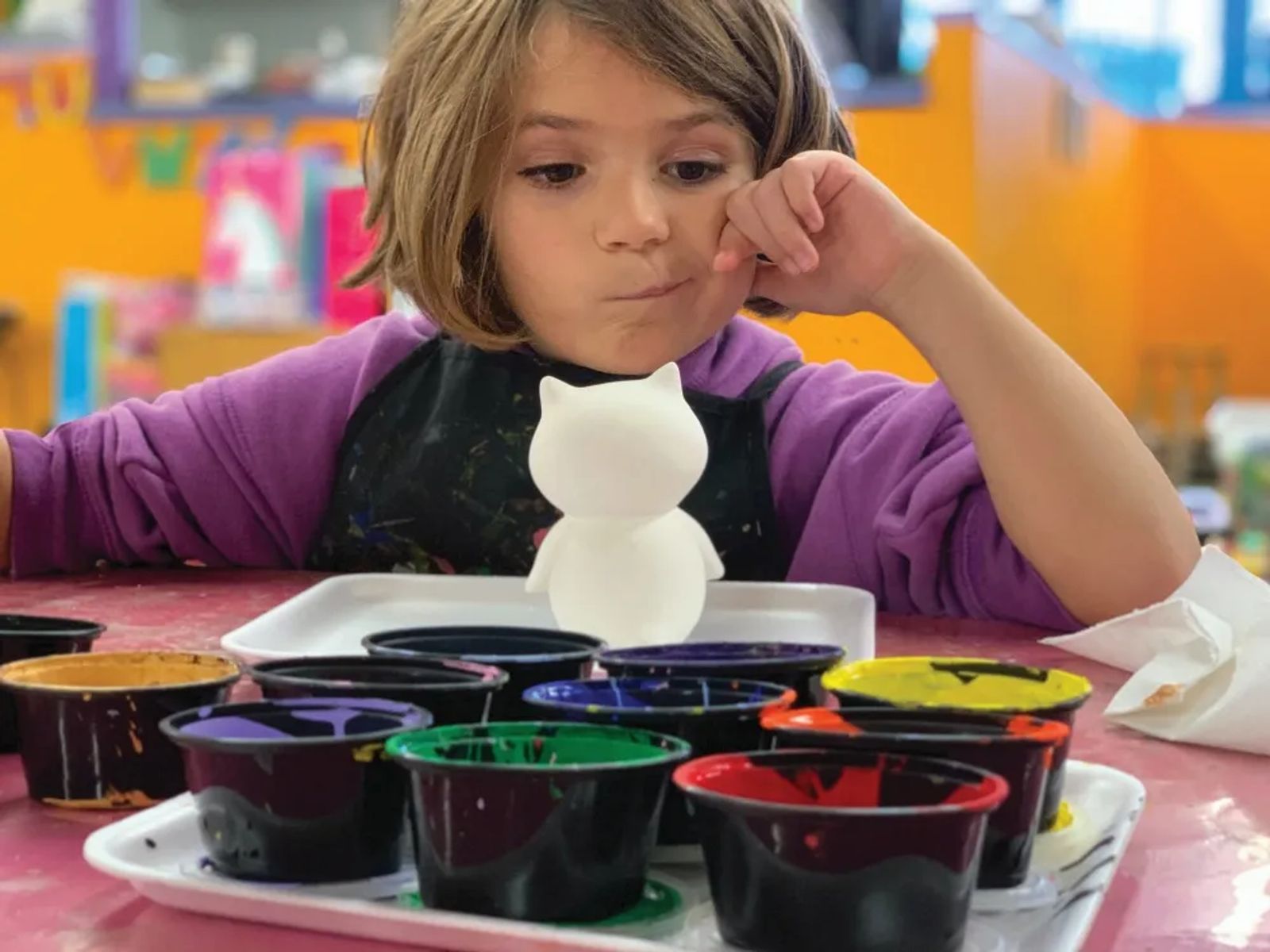 The Truth About Transitions
Tools for Expression and Demonstrating Empathy
August 2020 | by ashlynn reynolds-dyk
Last fall, I spent weeks dreaming about the day I would write this article. Seriously, one of the things that got me through my then 5-year-old's tough transition into kindergarten was writing about it. I kept telling myself, "Someday, you'll be writing about how he (and you) overcame this." That was important because I reassured myself that we would get through the challenging time (light at the end of the tunnel!) and have a story to tell or, at the very least, some experience and research to share with others.
As another school year begins and many young children (and their parents or guardians) face significant transitions, especially after months of social distancing, I want to outline some tools and resources that may help you and your little navigate what can sometimes be a difficult transition.
First, not all children struggle with the transition to kindergarten. Of those who do, there is significant variation in the extent to which children feel anxious about the transition. As Ms. Wilson, a kindergarten teacher at Sandstone Elementary with nearly 40 years of teaching experience explains, anxiety is a "healthy emotion" that "becomes unhealthy when a person feels an excessive or unbalanced amount of anxiety." Lorinne Burke of Northwest Counseling Center, LLC, reinforces this idea explaining that fear is normal and healthy; it is often what keeps us alive, and we should be open to our child's anxiety and fear.
We knew our little guy was always a bit of a worrier with a dangerously creative imagination. However, we were not prepared for our beloved second-born, who attended preschool with no problems, to struggle with the kindergarten transition to the extent that he did. As an avid reader and researcher (and mama bear), I began asking questions and researching—What's causing this?, Who do I talk to?, Who do I have talk to him?, and most of all: Who or what can help him and how? That research, combined with our experience over the past year, and various interviews with experienced therapists and educators, led me to many tips, ideas, and resources that can be found on our website in greater detail.
What I want to talk about here, however, are two of my most important findings—the two E's—Expression and Empathy. First, tools for expression offer your child ways of processing, understanding, and communicating their thoughts and feelings. Second, empathy for the child on behalf of the parent demonstrates acknowledgment, understanding, and care for those feelings. What's more, empathy can enable expression, according to Ms. Burke, MMFT, LCPC, PC. How can young children who often lack the vocabulary and emotional intelligence to make sense of their feelings begin to express them? Start with reading, drawing, and singing.
Both Ms. Kaupish (South Elementary) and Ms. Wilson suggest reading books about feelings, emotions, etc. with your child. This gives your child the bonding time they are likely missing with you, but it can also give them some ways to process their feelings as well as some practical tips for managing them. Additionally, Ms. Wilson suggests having your child draw you a picture of how they feel. Then you can ask them questions about their picture, including the use of colors, specific shapes or images, the size of objects, etc. Finally, Ms. Wilson suggests finding songs about emotions. Doing so, she says, helps with the conversation that feelings change and do not always stay the same.
Here are a few of our favorite picture books that helped my little one relate to, process, and cope with his fears and feelings of anxiety (Bonus: you can find these books through the Billings Public Library which offers free memberships including access to digital books and resources):
The Invisible String, by Patrice Karst
This one is especially great for kids who may not be as worried about something bad happening, but more so miss you or struggle with the physical separation from their caretaker. It lets them know that we are all always connected.
Worry Says What?, by Allison Edwards
This book personifies worry and enables a child to understand how worry can ruin otherwise good times. It helps children realize the importance of focusing on the positive, and is one of my favorites as it reinforces a great deal of clinical research out there that says giving worry a personality can be useful. For example, the child can say, "Worry is telling me that you will forget to pick me up" (and in the spirit of empathy, you can respond by saying, "I can understand how that would make you feel scared. It sounds like worry is being a pest again—I would never forget about you, and if I was ever running late, you could X, Y, Z."). Some people even give worry a specific name. Either way, this kind of personification gives children some tools to better enable communication.
Breathe like a Bear, by Kira Willey
Think meditation and deep relaxation for children. This book teaches your youngster some ways to physically manage anxiety, panic, worry, and other uncomfortable feelings to reach a calm state. If your child is starting to get upset, you can practice these breathing and coping strategies (e.g., "candle breath" or "waves on the water") in the car or anywhere.
Help your Dragon Deal with Anxiety, by Steve Herman
This book is one of many in the My Dragon Books series, and specifically explores some of the things that children may worry about (e.g., shots, the weather, tests, etc.). It teaches children to identify anxiety and offers a variety of coping strategies.
And here are some songs you can check out on YouTube:
The Feelings Song by Miss Molly
Emotions by Storybots
The Social and Emotional Learning Song by Scratch Garden
Next, as your child begins to communicate, be sure to empathize. Parents can often gaslight their children without fully realizing it. For example, if you try to tell a child, "You shouldn't be afraid; this will be great!" the child is still afraid and thinks they are crazy because you said they do not have a right to be afraid. So, empathize without trying to take away your child's fear or convince them they shouldn't have it (which can make the fear/anxiety worse). Ms. Burke suggests saying something like, "Wow, you really have a lot of worries about kindergarten. Can you tell me about them?"
Check back here throughout the month for other useful tips to help prepare your child, for kindergarten and some additional book ideas.
Originally printed in the August 2020 issue of Simply Local Magazine
Never miss an issue, check out SLM's digital editions here!