The REAL Yellowstone
July 2023
by jenna jones | photos by hannah willson
The Last Best Place. We live here, and we know it. Montana is our own little slice of paradise, often hidden from the eyes of the rest of the world. Yellowstone has put a national spotlight on the life we get to live here. The whole country is watching and falling in love with this place.
Have you guys seen the show? People are flocking here. One could imagine they're hoping to escape the chaos, see the stars again, put feet in the dirt, and remember a truer, simpler life. (Even if Yellowstone is chaos personified most of the time. But we can recognize that, at its core, it's fighting for a way of life.)
Is it real? That's what all the outsiders want to know. The views, the cowboy swagger, the "train station"? Here is my local, Billings take of the REAL Yellowstone.
Paradise Valley
This part is all true. Gorgeous views. Wide open spaces. Big skies. Room to sit and breathe and be. Land that anchors. Mountains. History. A rooted way of life. There's something so real and gritty about a life you can touch with your hands.
The show is supposed to be set in Paradise Valley. However, the actual location is Chief Joseph Ranch near Darby, Montana. So, while the show doesn't depict the real Paradise Valley, we do get access to the real thing right in our own backyard. The real Paradise Valley follows the Yellowstone River Valley and holds all our favorite weekend spots, like the historic Chico Hot Springs, Yellowstone Hot Springs, and the gorgeous Sage Lodge. It feels so fun to tag our little weekend trips with #paradisevalley. That's right coastal friends! It's real, and we live here.
Billings is not directly set in the mountains, but we have the Yellowstone River running along our city. What a gift! My family built right along the river to get as much nature as possible in our daily life. We float the river, fish, walk, and just listen to the sound of the water. My kids catch frogs and snakes on the sandy banks. It's good.
One thing many friends comment on (that's not depicted in the show) is how huge and spread apart our state is. In the show, t they "pop over" to other towns when we all know it would take hours or possibly all day just to drive back and forth. They make it seem like you can travel the whole state in 10-15 minutes, but anyone that lives here is well acquainted with lots of windshield time between our major cities.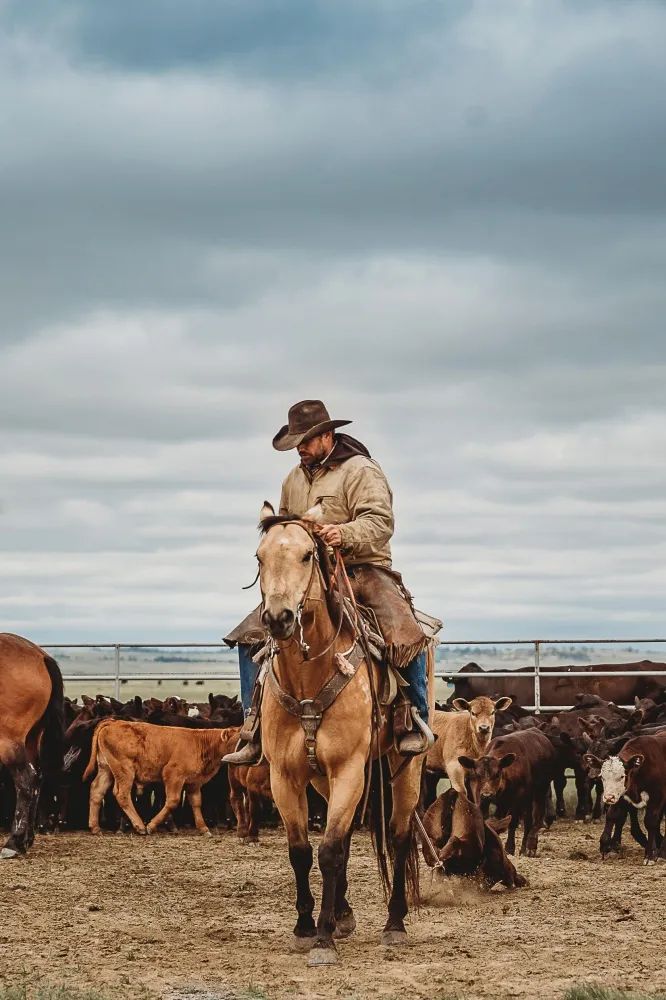 Cowboy Swagger
Whew! I think even my husband has a crush on Kevin Costner. Rustic and wild. Strong. Wise. Hands that know how to work and protect. We like it. I think Montana makes great men. I got a Montana man myself; it does not disappoint.
The tight jeans, a flannel, a cowboy hat, and boots. We're in!
Winter
If you live here, you know. Winter is at least HALF of life here. And honestly, that last month or two, it's so stone cold and dark, we're all not sure if we will make it. But you don't see that part in the show. It's too cold to even shoot here in the winter! I have been following a Yellowstone Extras casting page (a cameo would be so fun!), and I think they primarily shoot from May through November. Not pictured: December through April. At least once every winter, I seriously question why we choose to live here.
Mob Boss Mentality
It's true that we love our guns in Montana. We have the highest gun ownership rate in the entire country, with a household firearm ownership rate of 65.7%.
And it's also true that there are disputes over land between Native Americans, the ranchers, and out-of-state developers. The show is, of course, dramatized and generally includes a lot more conflict than the standard ranch experiences.
What's not true is the mob boss mentality. Though previous generations may have been known to get guns involved, there is no "train station" in Montana or Wyoming where you can leave dead bodies.
I have found that Montanans tend to talk around things rather than be confrontational. And for sure, no one is getting away with murder.
Ranch Life
The show captures the spirit of ranch life in Montana. It's hard work, but it's a life worth living for the people here. Droughts, cattle market fluctuations, disease, big packers messing with beef pricing, industrial pressures (subdivision developers, power lines, windmills, solar), water rights, and investors buying ranches are very real-life pressures that current ranchers face. Montana ranchers are still holding on and protecting this way of life.
In our local Billings life, we have lots of friends that grew up ranching. Our kids still grow up in 4H learning how to raise animals. Brandings are still favorite annual traditions for many local families. We still know how to ride horses, lasso, and fix fences.
Things that aren't typical: local ranches don't generally look like luxury cabin mansions. Ranch hands live in their own places, not in a bunkhouse. And mostly, we're not traveling the state by helicopter.
Descent in Darkness
What I don't love about the show is that it sometimes feels like a slow descent into darkness with just little glimmers of hope to get you through. It's all in epic proportions, and they want it to hurt. Broken history and pain erupt into violence.
I don't see it like that. We do have our own history and brokenness we have to work through, but we have a beautiful thing here. There are cultural tensions, but I see people working to heal divides. We have developers coming, but it's creating exciting opportunities for locals. There is a political tug and pull, but most often, people come here for the values, and we have a unique freedom and space to be.
In Montana, we get to set our own pace. Life is slow enough that we have time for living. We've all carved out a beautiful life here. Our kids still get experiences like riding horses, raising chickens, hiking mountains, and fishing in rivers. What I love most are the people. Small-town living comes with close relationships and camaraderie. People show up for each other. We still know how to help. We get to skip the traffic and spend more time looking at the faces of the ones we love, laughing with friends, and creating a lasting legacy in the last best place.
Originally printed in the July 2023 issue of Simply Local Magazine
Never miss an issue, check out SLM's digital editions here!