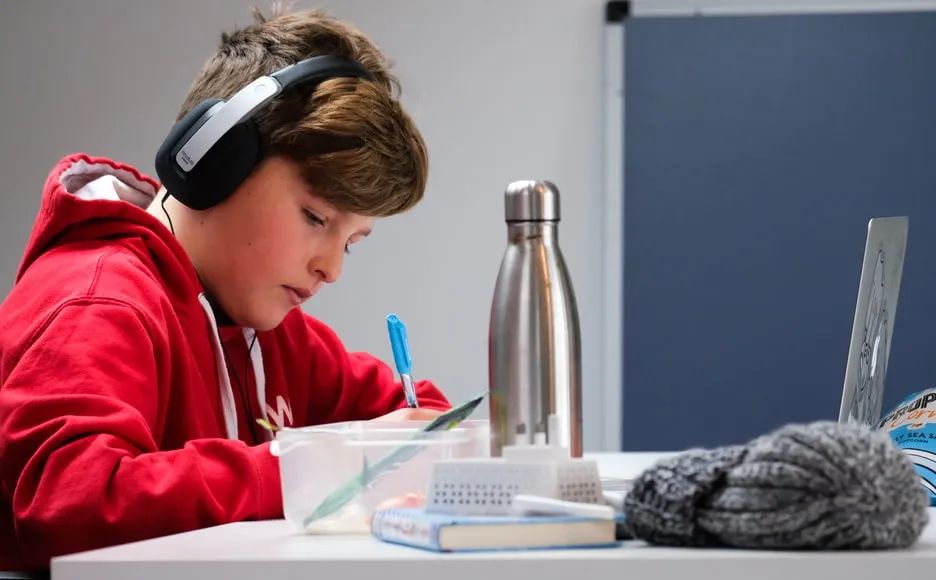 photo by Compare Fibre via Unsplash
The Back-to-School Honeymoon is Over
October 12, 2021
By October, school has been back in session for weeks and we're all (hopefully!) acclimating. Lessons and homework are amping up, and the buzzwords: Six-Week Grading, Midterms, and Parent-Teacher Conferences are everywhere! Here are a few tips to help you prepare for all that is headed your way this semester!
As teachers are now (if they haven't already) moving into new content rather than the review/reteaching that comes with the early parts of the school year, you may start to see an increase in assignments and expectations. If your child is already falling behind, this might be a good time to...
Reach out to their teacher and find out how well your child is using class time.
What assignments are missing (if any).
What the teacher's policy is on missing/late work or extra credit,
Encourage studying before tests.
Also, assess if this is an appropriate placement for your child? If you're having real concerns, this is a good time (before the semester gets away from us) to check in with the school counselor or administrator, too, if you're worried. Also, as I've seen with my daughter and students, sometimes those "missing assignments" aren't actually missing, they've just succumbed to the black hole of the backpack. Perhaps a backpack perusal is due this October as well.
And speaking of tests, whether it's a Midterm Exam for the secondary or collegiate learners, or a five-question spelling quiz for your Second-Grader, studying is still the right thing to do. Growing up in this generation has got to be challenging in some ways. Our kids are used to having everything so quickly… fast food, high-speed internet, a Google search for ANYTHING, that sitting and studying must feel so archaic. And thus, learning how to study is becoming ever more important. It may not sound fun to have to sit and look over your Spanish notes for 30 minutes, but it'll be worth it come test day. As parents (and/or teachers), the more we can recognize that our kids need to learn how to study before being able to actually do it will help them exponentially. Flash cards, notes and highlighters, study partners, those are all still good things. Also, many schools have homework help/study hall/college tutoring options. There are also private tutors and tutoring organizations in town that can assist. Your school may also run Pre-Act/SAT study workshops. There are a lot of options for our kids, and many that I'm looking into myself as a parent. At the end of the day, we all know that there is more to life than grades and test scores. And yet, we want the best for our kids. Helping them gain confidence and being able to successfully complete tests knowing they were adequately prepared is such a great feeling… and a way to help them have a better year.
Lastly, Parent-Teacher Conferences! Ahhhh! Can I tell you a secret? The teachers are just as nervous as you are. It's awkward, especially virtually, to hear about your child's performance and to relay any information of your child back to the teacher in just a handful of minutes. It's a lot, but I know we have some incredible teachers in our community who are doing so much for their students. So, take a deep breath. Hear the teacher out. And come with your questions… maybe write some down beforehand. Think of it as a partnership between you and your child's teacher. Ultimately you both want the best outcome for your young learner… that may mean that your child needs to use class time a little better and take some reminders from home. Or your child's teacher might need to re-visit your child's IEP accommodations to ensure all needs are being met. Or you may have a kid whose doing such a great job the teacher doesn't have much to share… take it as a compliment and wish them well.
We're still in the early days, so give grace where it's needed, and try not to get too worked up. There is a lot of time left in the semester to get the help needed for your child to make sure they rock it this year.