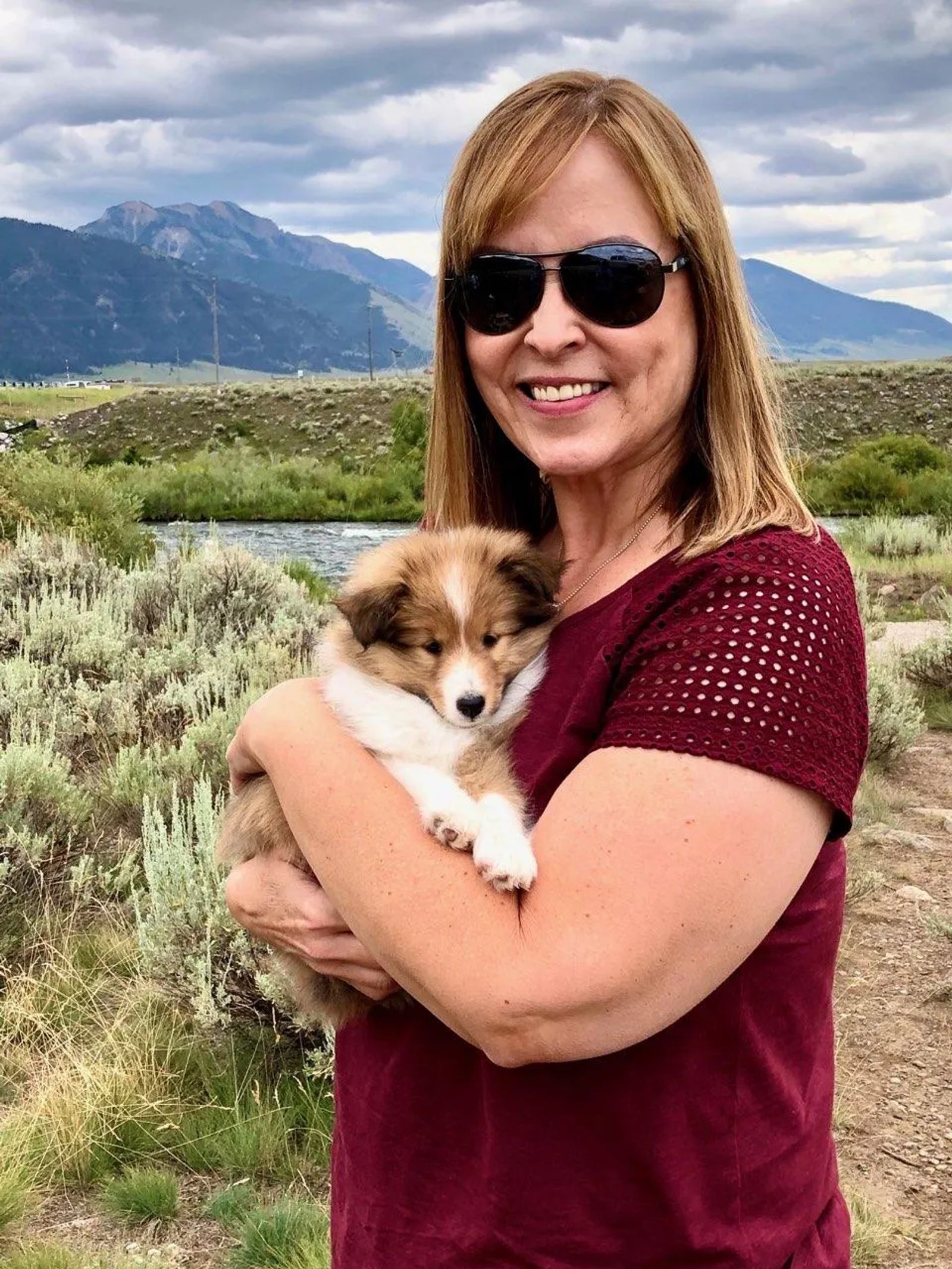 Me as a wee pup with my human mama
"Tails" of Billings: Chloe
May 14, 2021
by robyn fogle | photos courtesy of steve & ginger lueck
It's time for another 2nd Friday edition of Tails of Billings. If you've been following along, you know this is a monthly feature that my Aussie, Whipper, helps write about his fellow "tails" here in Billings. You can read more about him here, or check out last month's tails twofer with Vince and Kersey.
Herding breeds must support each other because we have yet another herder to introduce you to this month. Her name is Chloe Lueck and she's a 2-year-old Shetland Sheepdog or Sheltie. This girly girl, referred to by some as CoCo Chanel on account of her good looks and sense of style, was born in Idaho and came to live with her parents Steve and Ginger Lueck at 8 weeks old. She is energetic and spunky with a bit of a stubborn streak, but at heart she's a sweet pup who loves her family and has lots of friends.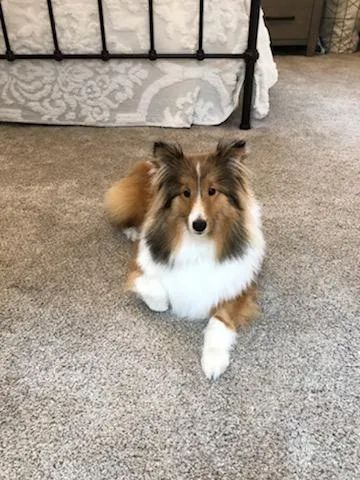 Tell us a little bit about yourself and your role in your home.
My mom says I'm her little princess and very spoiled, but I'm not sure what spoiled means. I do get lots of attention. Does that make me spoiled? Personally I think I just have a lovable personality. My parents are pretty lucky to have me.
One of my biggest roles at home is making sure that they get lots of exercise. I take them on walks around parks and neighborhoods. Rimrock Park is my mom's favorite so I make sure I take her there as often as possible. People think our walks are just for me since I'm still so young and full of energy, but everyone seems happier after I take them for a walk.
I'm also a great conversationalist. When people come over to our house (to see me of course) I make sure to help carry the conversation. I don't raise my voice by barking - that would be unladylike - I just move my jaw and give off little argh, argh, argh's. It's a good way to make sure I'm not excluded from any conversation. I just have a lot to contribute and I think people should listen to me, that's all.
I heard about your first birthday party. Can you tell us about that?
Oh yes!! Everyone knows turning 1 is kind of a big deal. People say that having a first birthday party is more for the parents than it is the child, but mine wasn't like that. I remember every detail! Naturally I dressed for the occasion in a gorgeous pink tutu. Mom let me choose who I wanted to invite and I really wanted to invite ALL of my friends, but since it was during the pandemic Mom said I should just choose one. No question, it had to be my bestie Paisley. We wore party hats, had some glamour shots taken and instead of a cake we each got our own special cookie. It was quite the to do. The highlight of the season, dare I say.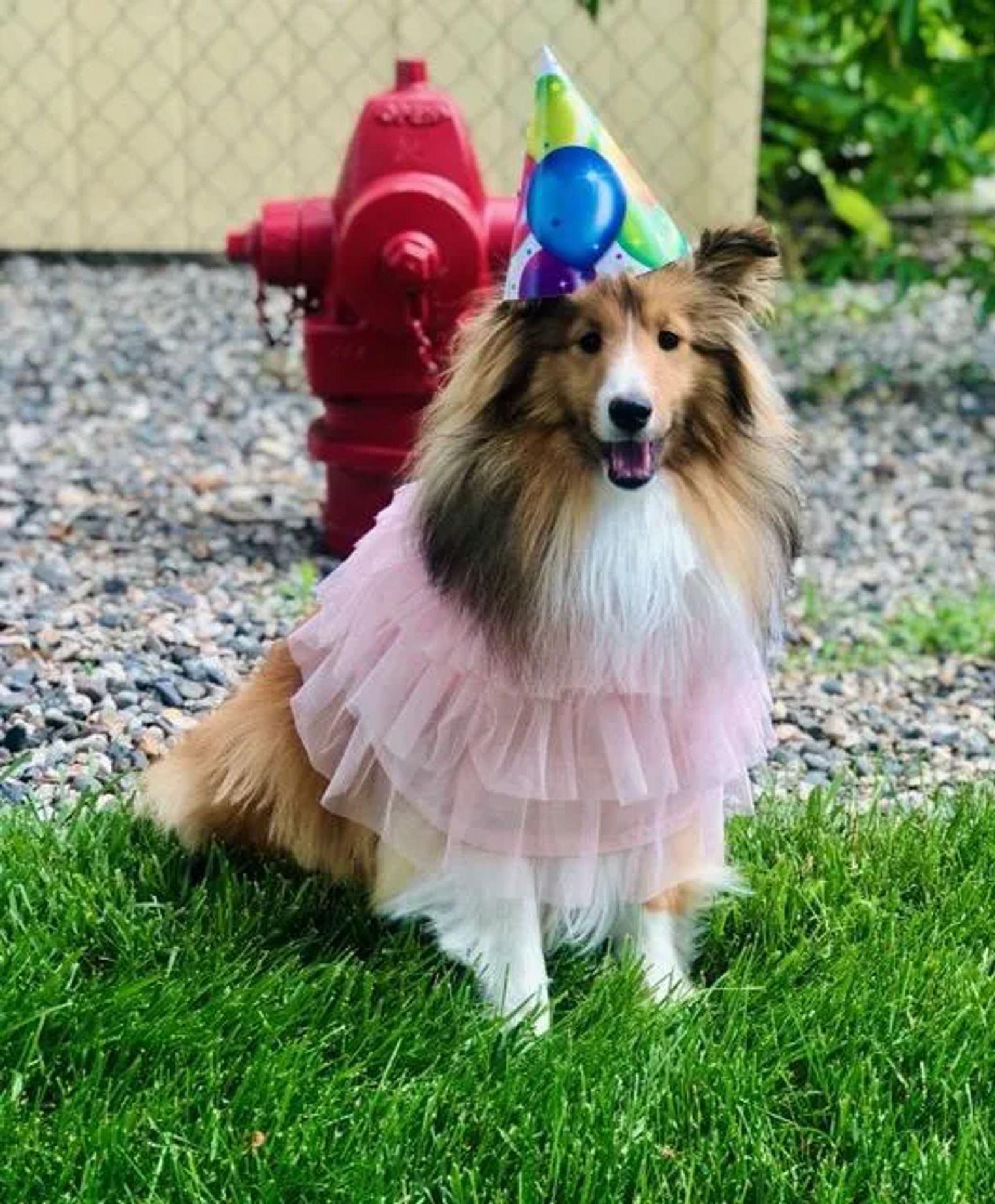 1 and FABULOUS! (Except now I'm 2 and even more fabulous!)
You looked absolutely stunning, Chloe. But then you always seem to. What's your secret to looking so gorgeous?
Daily grooming of course! It's an absolute must. My mom brushes me every day which is how I keep my fur so glossy and glamorous. I also make sure I schedule a full grooming appointment at least every 2-3 months. It's certainly a challenge to find the perfect stylist, but once you do it's heaven. My stylist, Michelle, works at Petlantis and she's fabulous. It's a swanky salon where I get pampered - as I should be! It's important to do things for self-care and I feel like a day at the spa every few months is just perfect for me. Every time I go, I select a new bow too, making sure it matches my floral collar of course. I'm very into fashion! I should probably consider being a runway model…
Anyway, I also have a personal trainer. Ok, it's actually just my big sister Steph, but she comes over to do leg exercises with me. I don't like to work up much of a sweat, so she puts me on her lap and I hold my legs stiff while she moves them back and forth. Check it out - aren't they nice and toned?
My third secret to looking this fabulous is healthy eating. Mom puts shredded carrots on top of my food and I absolutely love them. It's important to consume lots of fresh vegetables.
How do you get around town?
I have a private chauffeur. Well, maybe that's a bit of an exaggeration...it's actually my mom. But I do have my own doggie bed attached to the backseat of the car and she hooks me in with my own harness. I ride around in style. I love car rides and staring out the window. Sometimes we just take day drives to see the scenery, other times we go places like Red Lodge and I love to explore out there.
Do you have a lot of friends?
Yes - I am quite popular. As I said, Paisley is my BFF, but I am very social and have lots of friends. Some of them even come over for sleepovers or stay the whole week. Sometimes I wish they wouldn't stay quite so long because I get jealous when I have to share my mom.
I adore her! I follow her everywhere and my friends do too.
Everyone loves coming to our house!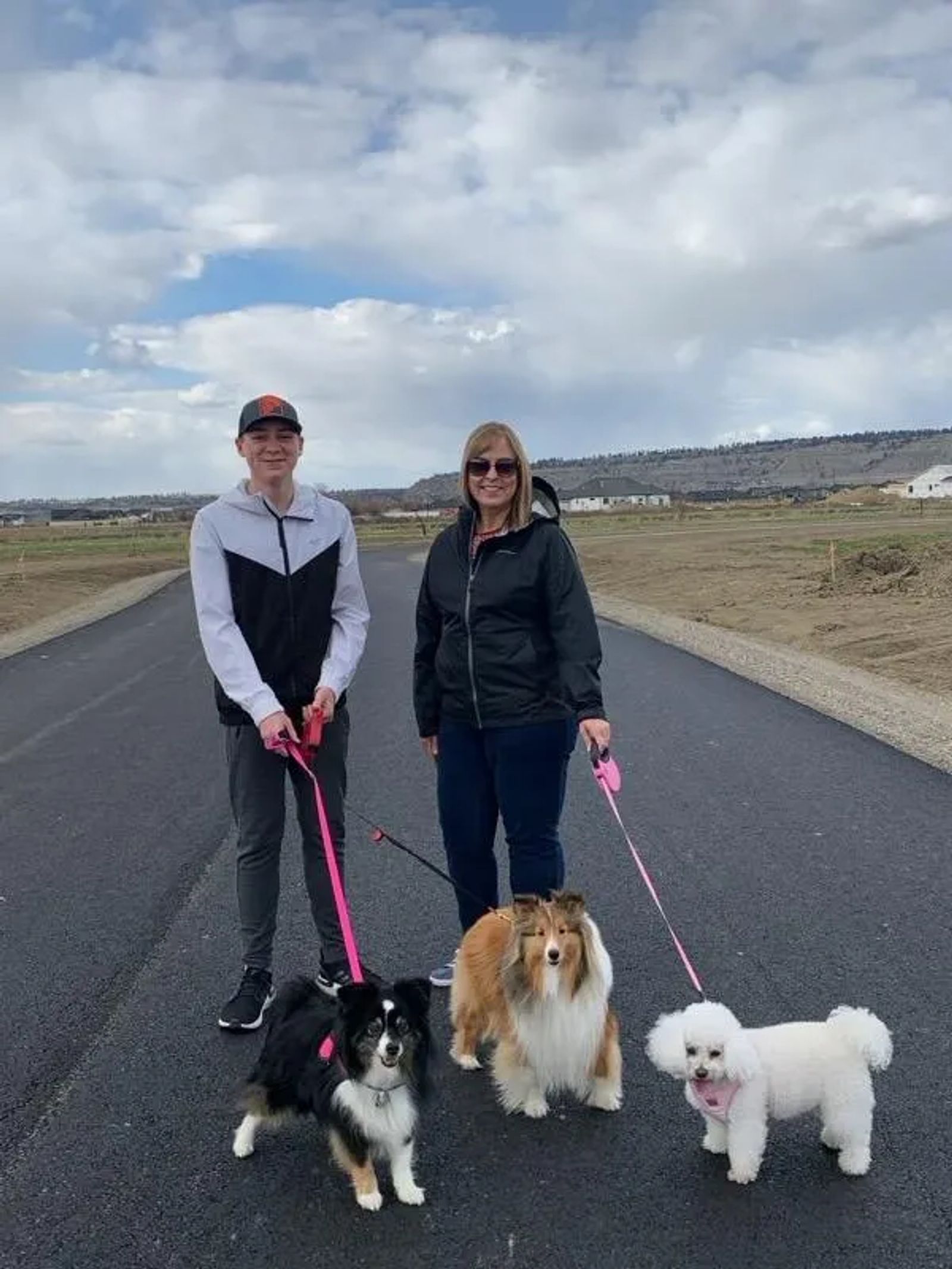 What is something about you that would surprise people?
So I do have one hobby that would probably surprise most people. I love football! And I don't mean watching it, I mean playing it! I know, most girls don't play football and I said I didn't like to break a sweat, but football is the exception. I have a soft little football - on account of my delicate features of course - and my mom or dad will toss it for me and I'll bring it back for as long as they last. I could play football for hours! But don't tell the boys. I wouldn't want them to be intimidated by my mad sports skills. You know how it hurts their pride to be beat by a girl.
Anyway, thanks for the interview. I'd love to share more about my pampered life, but my friends are coming over and I have to be there to greet them! Ciao!
Do you have or know a "tail" that wants to be featured?
If so, email Whipper and me at Robyn@simplylocalmagazine.com We'd love to hear from you!
Oh and Whipper says to send a picture!