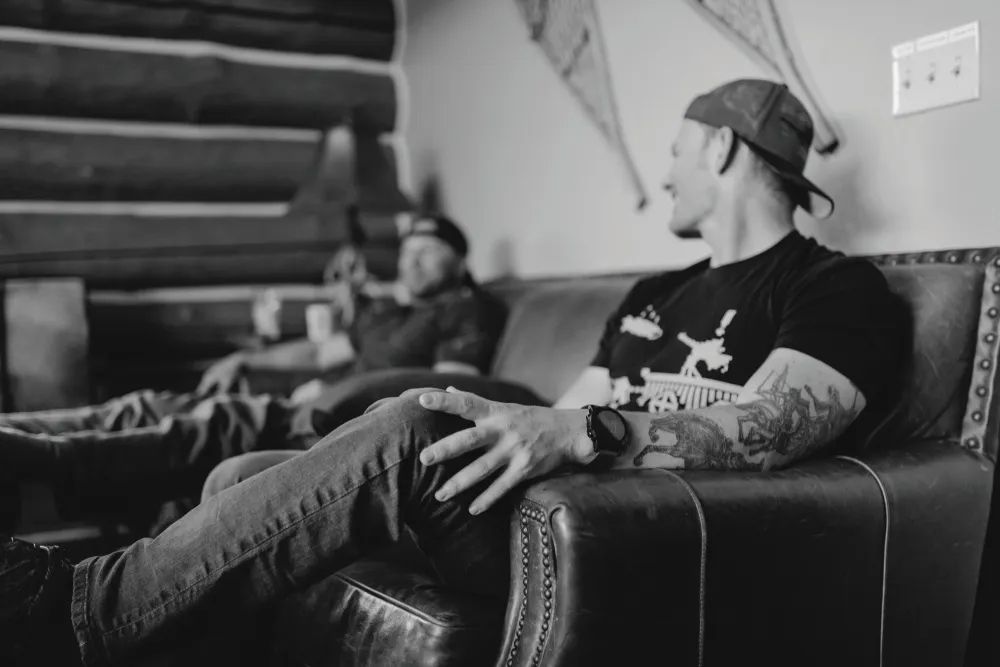 Supporting the Unsung Heroes: The Work of Big Sky Bravery
August 2023
In the vast landscape of non-profit organizations dedicated to supporting military veterans in the United States, one organization stands out by focusing exclusively on active-duty Special Operations Forces (SOF) personnel. Big Sky Bravery (BSB) recognizes the unique challenges these remarkable individuals who continue to bear the weight of combat face. Although comprising just 3% of the U.S. Armed Forces, the SOF community has shouldered more than half of all combat casualties in recent years, demonstrating their unwavering commitment to preserving our freedom and safety.
"I cannot stress how much BSB helped me other than to say that I was suicidal when I arrived, and by the time I left, I wasn't."
Big Sky Bravery Participant
Established in 2015 in Bozeman, Big Sky Bravery embarked on a mission to provide restorative experiences through weeklong programs called Task Forces, set amidst the serene landscapes of Montana. These Task Forces offer an extraordinary opportunity for these individuals, covering all expenses and delivering a world-class experience. Through these programs, participants can find solace, reclaim what was lost on the battlefield, and encounter the very hope and freedom for which they tirelessly fight.
Josh McCain, the founder of the organization, remains dedicated to his role as the CEO. Drawing on his personal connections within the SOF community, he responded to a profound sense of duty to assist those who returned from deployments lacking the necessary support to overcome the aftermath of combat. Additionally, he recognized their difficulties in readjusting to their relationships with loved ones upon their homecoming.
"For us to have an entire week where we are seen, understood, and appreciated is just unheard of."
Big Sky Bravery Participant
"We're here because they are," McCain says of the work of BSB. "The SOF community gives way more than they take, and it's time, as civilians, we follow that lead. It's time to do our part and support a group of individuals who never ask for anything and deserve all we have to offer."
Each member of the staff and board for BSB hold a personal history, connection, or gratitude for the SOF community that compels them to devote their careers to the work being done. Jeremy Keller, who is McCain's brother-in-law, not only inspired the inception of the organization, but he also serves as Chief Strategy Officer.
Keller, driven by a lifelong desire to fight for his country, answered the call to serve at an early age and enlisted in the U.S. Army during his junior year of high school. Just five days after graduating high school, Jeremy bid farewell to his parents as his recruiter arrived at their New York country home. In July of 2001, his Basic Training commenced, only to be followed by the tragic events of 9/11, which unfolded just three months later in New York City.
Keller's first deployment took him to the combat zones of northwestern Afghanistan. Throughout his 17-year tenure in Special Operations, serving in the 1st and 3rd Ranger Battalions of the 75th Ranger Regiment, he embarked on 18 deployments, spending a cumulative 6.5 years in combat. He held every position within a Ranger Rifle Company, ascending from Private to First Sergeant. Additionally, he served as a versatile K9 Handler and Kennel Master.
Keller is driven by the organization's profound impact on the lives of its participants. Numerous individuals have shared their heartfelt stories, crediting BSB with saving their lives and relationships. Keller's unwavering commitment stems from the deep connections forged during BSB programs, which he considers to be the essence of their work. The meaningful impact of these relationships is undeniable as participants express their joy and gratitude. "Hearing participants tell us that they haven't smiled this much feels really good," he emphasizes. While Keller finds fulfillment in his role, he acknowledges that the most significant aspect of the program is witnessing the transformative and joyful week of fun experienced by each participant.
The program offers a variety of activities based on the season, including skiing and snowboarding in winter and hiking in summer, among others. To ensure an immersive experience, participants stay in homes and ranches provided by generous locals who donate their rentals and additional ranch space. Each week-long group consists of five participants, allowing for personalized attention and cultivating meaningful connections between participants with one another and with their dedicated volunteers.
I've been told time and time again by our psychologists that our burnout rate is near 60%. Big Sky Bravery is the antithesis.
Big Sky Bravery Participant
To support the vital work of BSB, there are numerous ways for individuals, whether in Montana or beyond, to contribute. The organization relies on donations and fundraising efforts to sustain its impactful programs and ensure they remain free of cost for participants. Engaging in events such as the annual Tribute Dinner, Freedom Golf Tournament, and Fight Night presents opportunities for individuals to connect with the dedicated staff and volunteers and make a meaningful contribution to the cause.
By supporting BSB, individuals play a crucial role in providing life-changing experiences for active-duty Special Operations Forces personnel, enabling them to find solace, restore their well-being, and build lasting connections with fellow participants.
Learn more about the important work of Big Sky Bravery at www.bigskybravery.org.
Originally printed in the August 2023 issue of Simply Local Magazine
Never miss an issue, check out SLM's digital editions here!