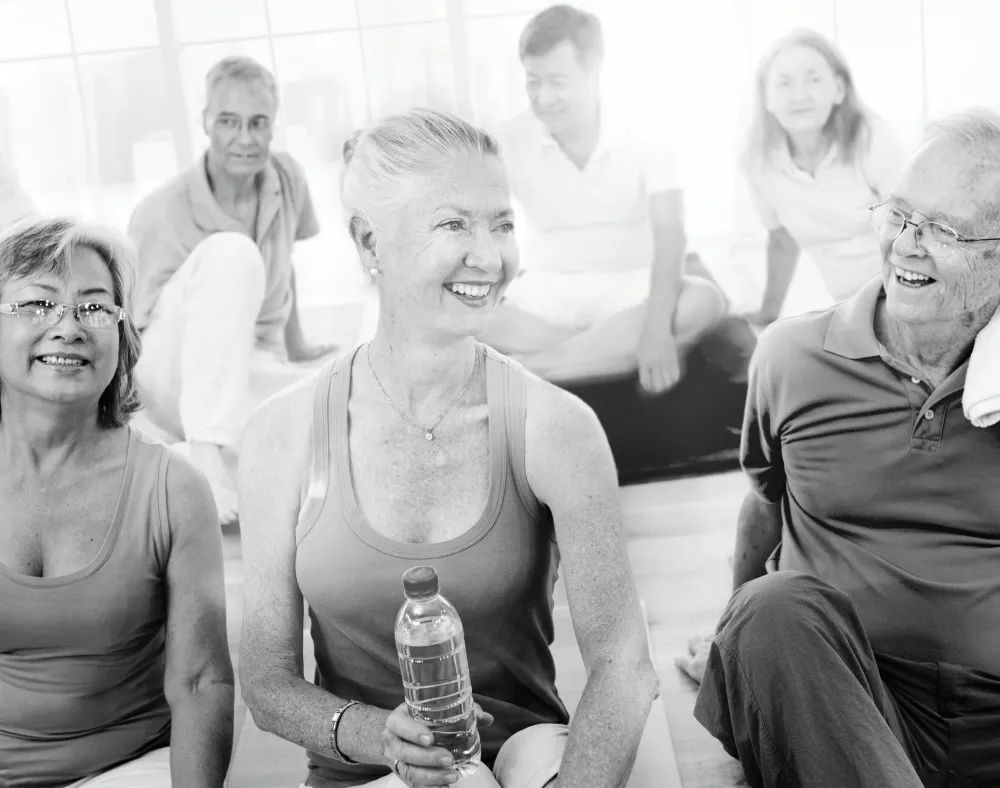 Senior Center Keeps Billings Young
September 2023
article & photos by morgan williams
Aging is a mystery. It happens slowly and then all at once. We battle it with eye creams and hair dye, but the truth is that all of us (if we are lucky) will one day be seniors. The United Health Foundation estimates that adults 65+ will make up nearly 22% of the United States population by 2040. Older adults face more complex health challenges than younger populations, like aging-related chronic disease, eating healthy meals, and living safely in their homes. You may not know that Senior Centers across the nation have been working to close that gap since the 1940s.
Here in Billings, the Community & Senior Center is owned and operated by the Parks & Recreation Department and is located just a few blocks from Downtown at 360 North 23rd Street. Like most senior centers, it offers fun and affordable ways to stay fit, gain new skills, and make new friends through shared activities.
Bernadine Harris is in her 80s. She moved to Billings several years ago to be close to her kids and grandkids. She helps with multiple school pickups during the week and even makes dinner for the whole family every Wednesday. Still, building friendships in a new town outside of family relationships can be tough. Bernadine says the Senior Center has played an important role in helping her connect to the community of Billings. The Senior Center has given her a place to meet new people, stay fit, and give back. She volunteers to deliver Meals on Wheels one day a week and stays physically fit by attending the Strong & Fit exercise class.
If you visit the Senior Center, you'll quickly learn that their fitness classes have gained a near cult-like following. It's not so different from your typical CrossFit gym, except everyone keeps their shirts on while working out. Class members say it's the best exercise group they've ever participated in because of the camaraderie and acceptance, which helps them keep going, even when it's hard. They also say you better have a darn good excuse for missing class because your absence will not go unnoticed.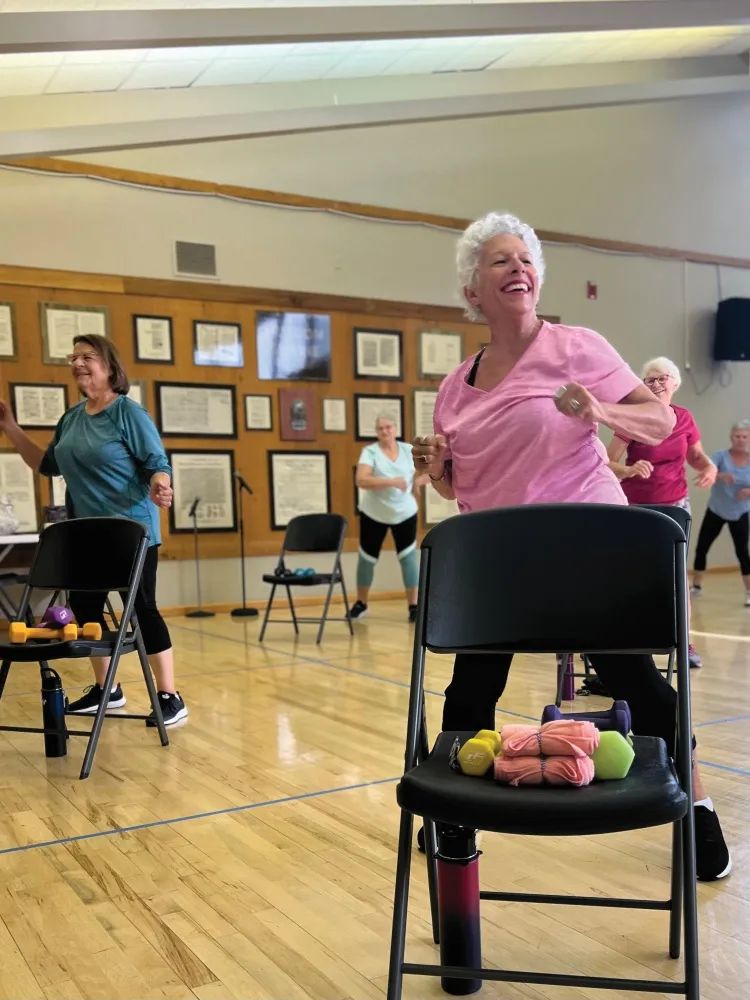 Jennifer Brown, Recreation & Wellness Specialist for the Senior Center, emphasizes fitness programming because strong muscles equate to fewer falls, and fewer falls mean seniors can age in place. Class participants have recently requested heavier weights - a sure sign they're getting stronger.
After workout classes, many members choose to participate in Jennifer's nutrition & cooking class, where they can learn to cook robust meals scaled for smaller amounts of people. Alternatively, if seniors want to avoid cooking their own meals, they can take advantage of the Senior Dinner Program, which provides affordable and nutritious lunches Monday – Friday, 11:45-12:00 PM. The cost is a $4.00 donation for those over 60 years of age and a $6.00 donation for those under 60. Reservations do need to be made 24 hours in advance.
The Senior Center also offers other enrichment opportunities like oil painting, fly fishing, and golf. Games are also popular, and there are regular slots for folks who like to play Pinochle, Farkle, and other card games. Another fun amenity is a small library, from which multiple book clubs have sprung up.
Bobbie Williams has been part of the Senior Center for many years and says the community and relationships are some of the best she's ever had. She said the most surprising thing about getting older is how surprising life still is; "I guess I thought that when you turned 35, life was kind of baked and over. Now [as a senior], I'm constantly amazed at the new opportunities that arise every day, the new people you meet, and the new chances you have to learn."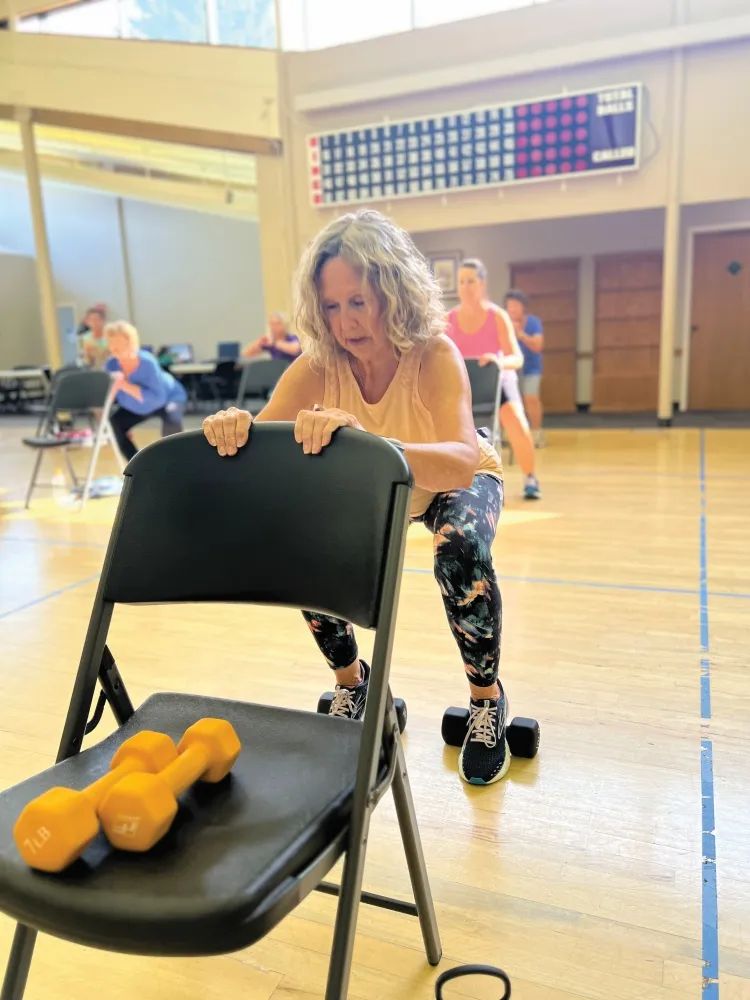 Across the United States, more than 1 million older adults are connected to vital community services via senior centers. Their partnerships with local organizations and businesses provide access to an array of opportunities for older adults to stay safe, active, and healthy. If you're age 55+ and want to know about the Senior Center in our community, call (406) 657-3051 or stop by for a tour Monday-Friday from 9 a.m. - 4 p.m.
Originally printed in the September 2023 issue of Simply Local Magazine
Never miss an issue, check out SLM's digital editions here!