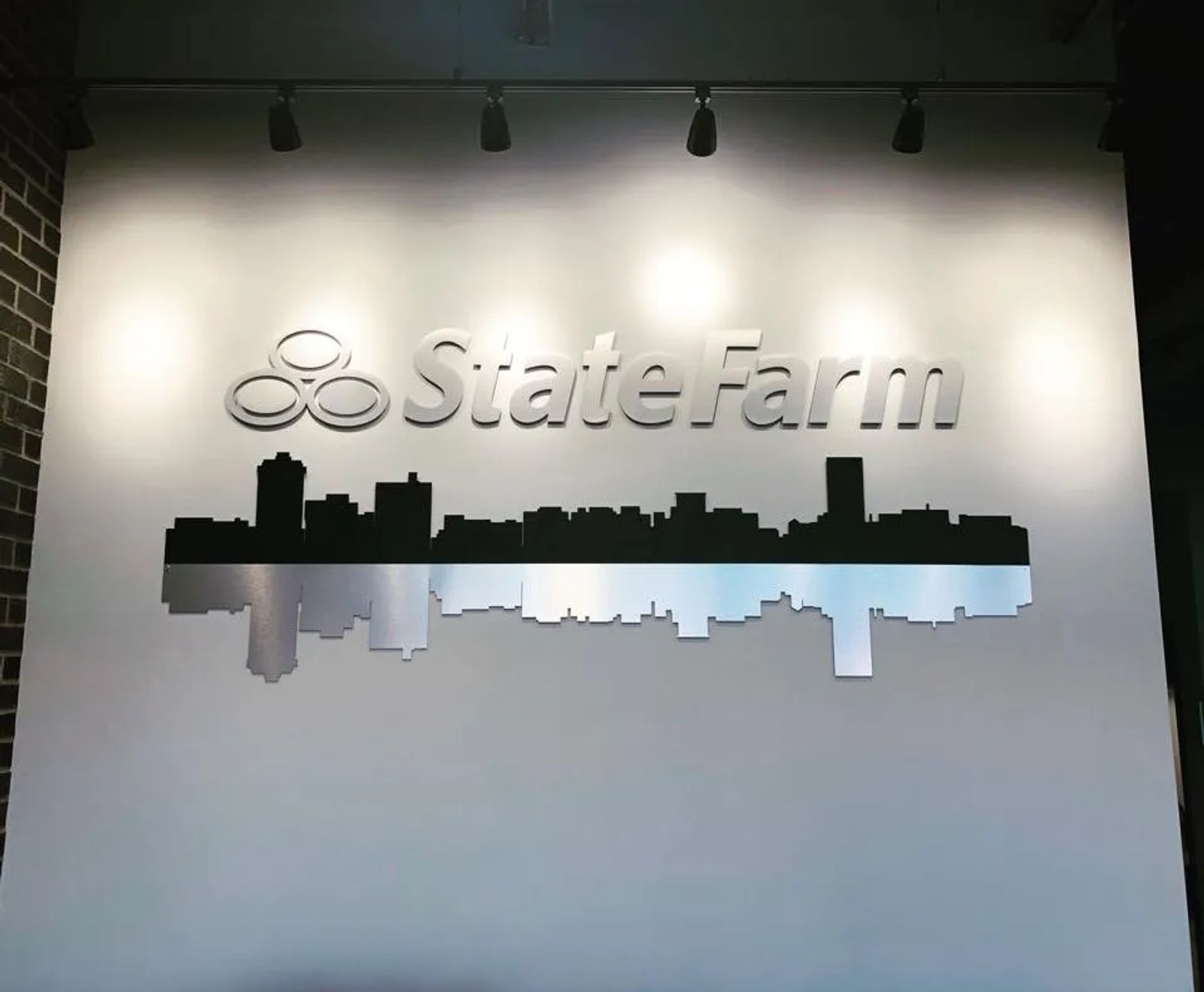 State Farm Insurance Presents 'Crooning with a Good Neighbor' at REVEL 2020
On April 3 and 4, Billings Depot is bringing the ultimate experiential event back to Billings, where REVELers will have ALL of their senses dazzled. REVEL at the Taste of Billings is back for its second year with 11 Sponsor Teams creating unique dining experiences within each of their respective spaces.
Introducing Team State Farm Insurance:
Team State Farm Insurance is comprised of Sean O'Daniel, Lee Slehofer is acting as REVEL Butler for the team, Chef Jeremy Engebretson is bringing the REVEL Flavor, and Louis Habeck completes the team as the REVEL Artist.
Co-Sponsors: Sean O'Daniel, State Farm Insurance | Michael Shea
Butler: Lee Slehofer, KSVI
Chef: Jeremy Engebretson, Petroleum Club
Artist: Louis Habeck
Theme+Direction: Crooning with a Good Neighbor
About the Sponsor:
Sean O'Daniel, owner of a State Farm Insurance branch, was born and raised in Miles City, MT. He graduated from MSU-Billings in 2005 with a Bachelor of Science degree in Health and Human Performance. Sean started serving the Billings community as a State Farm Agent in 2017. "I love the city of Billings and enjoy seeing the growth over these past few years, and am excited for the potential of this city in the future."
Behind the Theme: CROONING WITH A GOOD NEIGHBOR
State Farm originated in 1922 during the Frank Sinatra days when Crooners were especially popular. This cove theme brings in a new Billings business featuring crooner-style entertainment and celebrates the roaring '20s.
Inside the Cove
The Crooning with a Good Neighbor Cove aims to take its guests back to the days when crooners were especially popular. In this cove, everything from the showgirls and crooner to the tastes and smells that hearken the days of prohibition, will take its guests back to the roaring '20s.
Talk about being a good neighbor, co-sponsor Sean O'Daniel donates $10 to a new (local) non-profit for every quote he gives. Indeed State Farm is founded on this principal of being a good neighbor and is considered to be the premier insurance company in the nation. O'Daniel notes, "Customer service is our top priority and this is what you'll get with this Cove."
Team State Farm's Cove will further their good neighbor status by sending their crooner and showgirls to share REVEL entertainment to their Cove neighbors and general admission tables.
Inside the Crooning with a Good Neighbor Cove, the colors will run silver, grey, and black with splashes of the State Farm red.
But, when all is said and done, they hope that their guests will have enjoyed every aspect of their senses' dazzling experience and leave feeling as though they were transported back to the roaring '20s. "From design of the Cove to the service and quality of the meal provided, this will be something they will talk about for years."