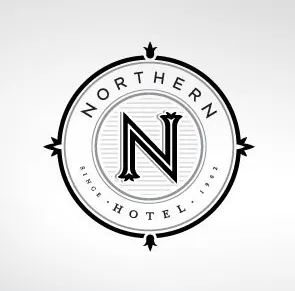 Northern Hotel Presents 'Into the Future' at REVEL 2020
On April 3 and 4, Billings Depot is bringing the ultimate experiential event back to Billings, where REVELers will have ALL of their senses dazzled. REVEL at the Taste of Billings is back for its second year with 11 Sponsor Teams creating unique dining experiences within each of their respective spaces.
Introducing the Northern Hotel Team:
Team Northern Hotel is comprised of Lexie Mann, Berta Murnion is acting as REVEL Butler for the team, Chef Lisa Rembold is bringing the REVEL Flavor, and Ann Jackson completes the team as the REVEL Artist.
Sponsor: Lexie Mann, Special Events Coordinator
Butler: Berta Murnion
Chef: Lisa Rembold, TEN
Artist: Ann Jackson, Jackson & Co. Interiors | Rob Johnson, fine art
Theme+Direction: Into the Future
About the Sponsor:
Still charming and reminiscent of bygone years, but with a warm, modern feel, the Northern's luxurious design and character, Four-Star service, and specialized amenities cater to business and leisure travelers. Located at Broadway and First Avenue North in the heart of Billings' business district, our hotel is convenient to other landmarks and attractions including the Moss Mansion, Alberta Bair Theater, Dehler Baseball Park, Western Heritage Center, Yellowstone Art Museum, Yellowstone County Museum, art galleries, shopping, theater and dozens of restaurants and bars.
Inside the Cove
When creating the concept for their Into the Future Cove, Team Northern Hotel took into account the long history the Northern has in Billings and Montana. The team knew they wanted their message to take into consideration the history of the Northern and how it can modernize for the new decade. Yet, the team shares that it was initially a challenge coming up with this theme that would best incorporate the brand of the Northern and TEN.
Looking forward to the event, Team Northern Hotel is pushing the limits of surprise by using unique ingredients throughout their menu that are a nod to future food consumption predictions. The thing that excites this team the most about participating in REVEL is getting to experience the creativity of everyone involved and seeing it all come together from the inside out. "It's so special to be part of something so collaborative, unique, and innovative," shares the team.
In the aftermath of REVEL 2020, Team Northern Hotel hopes that this concept that they're bringing to life will only serve to fuel the excitement for the next phases of TEN and the Northern.