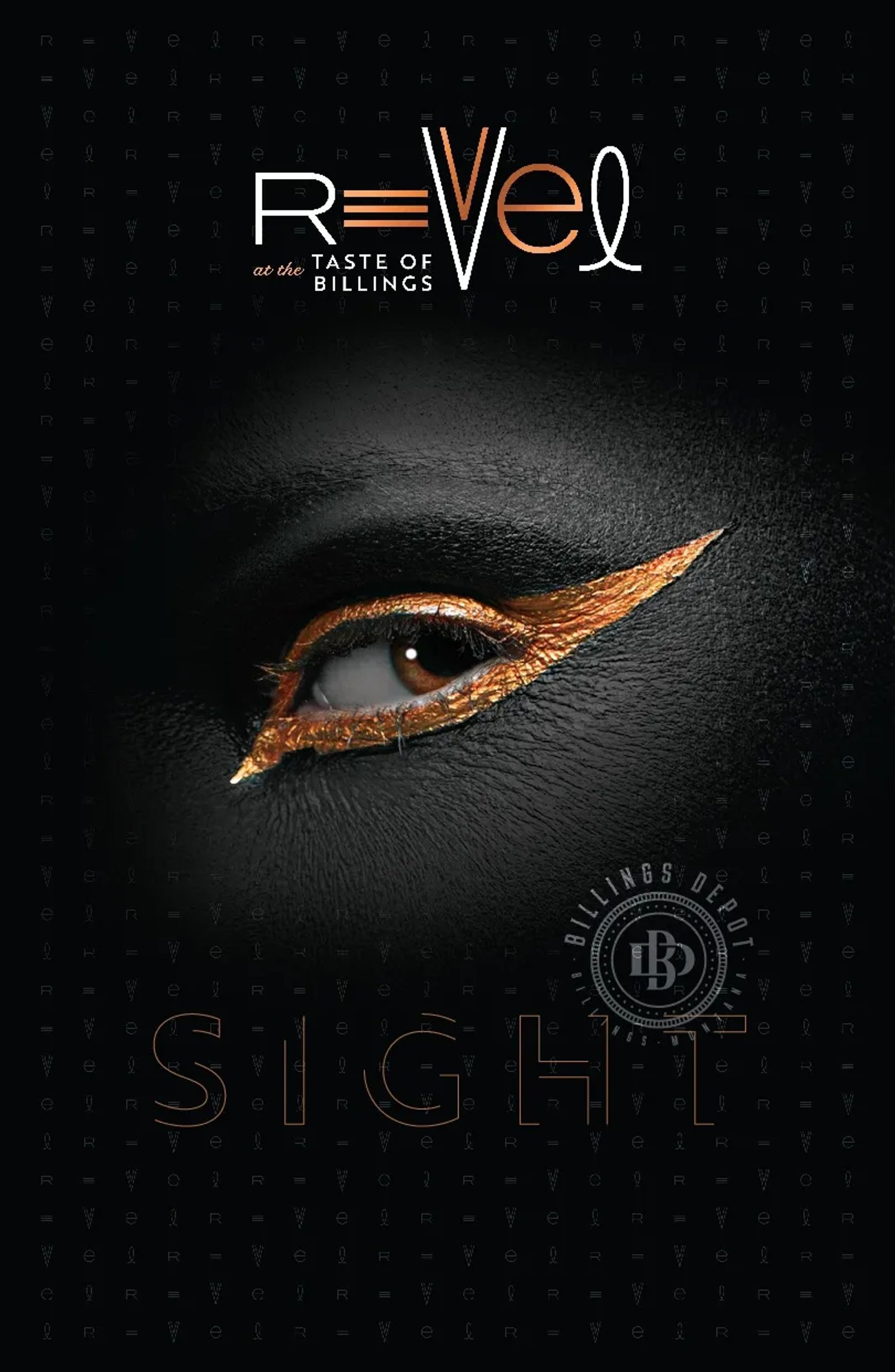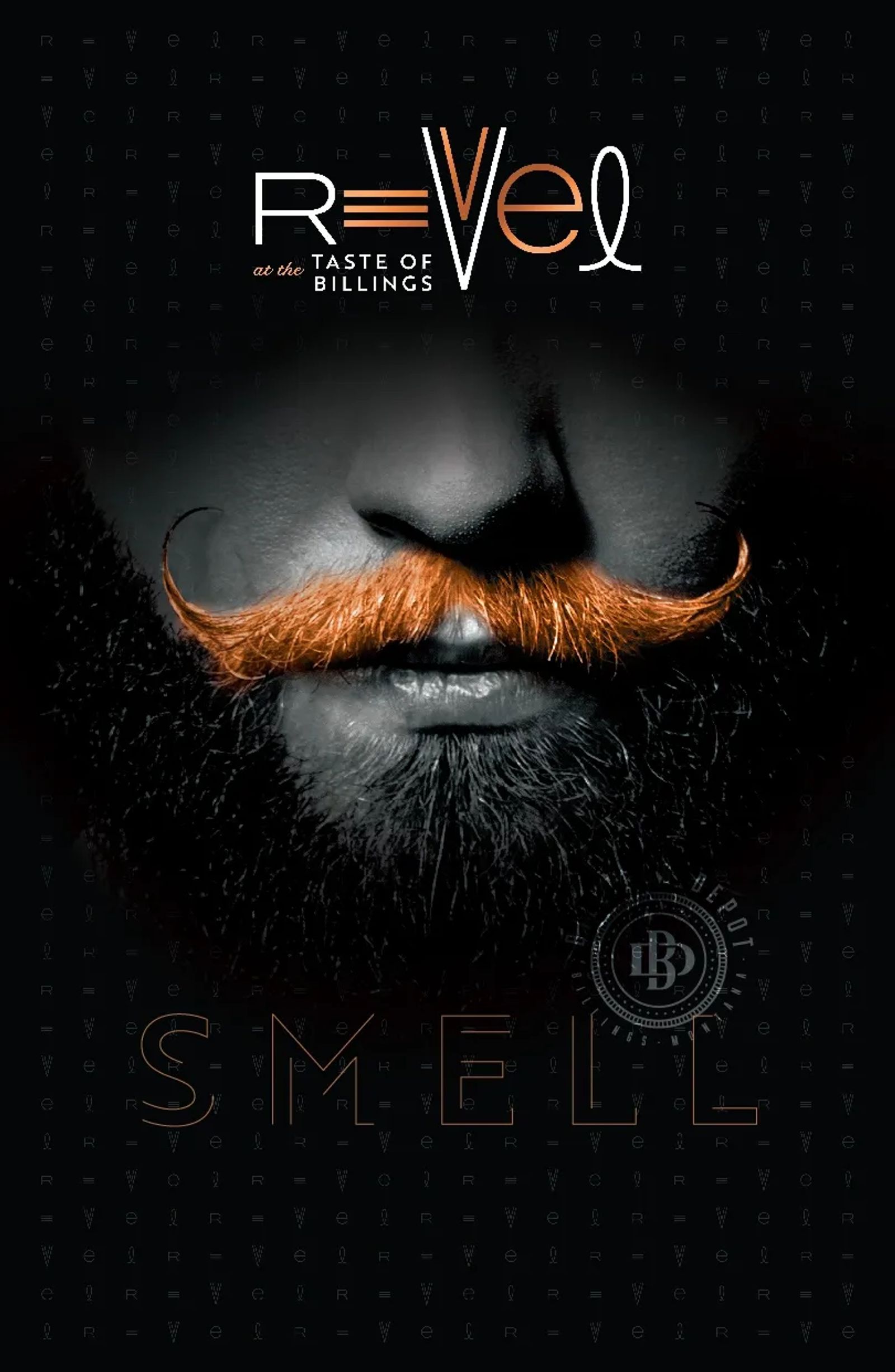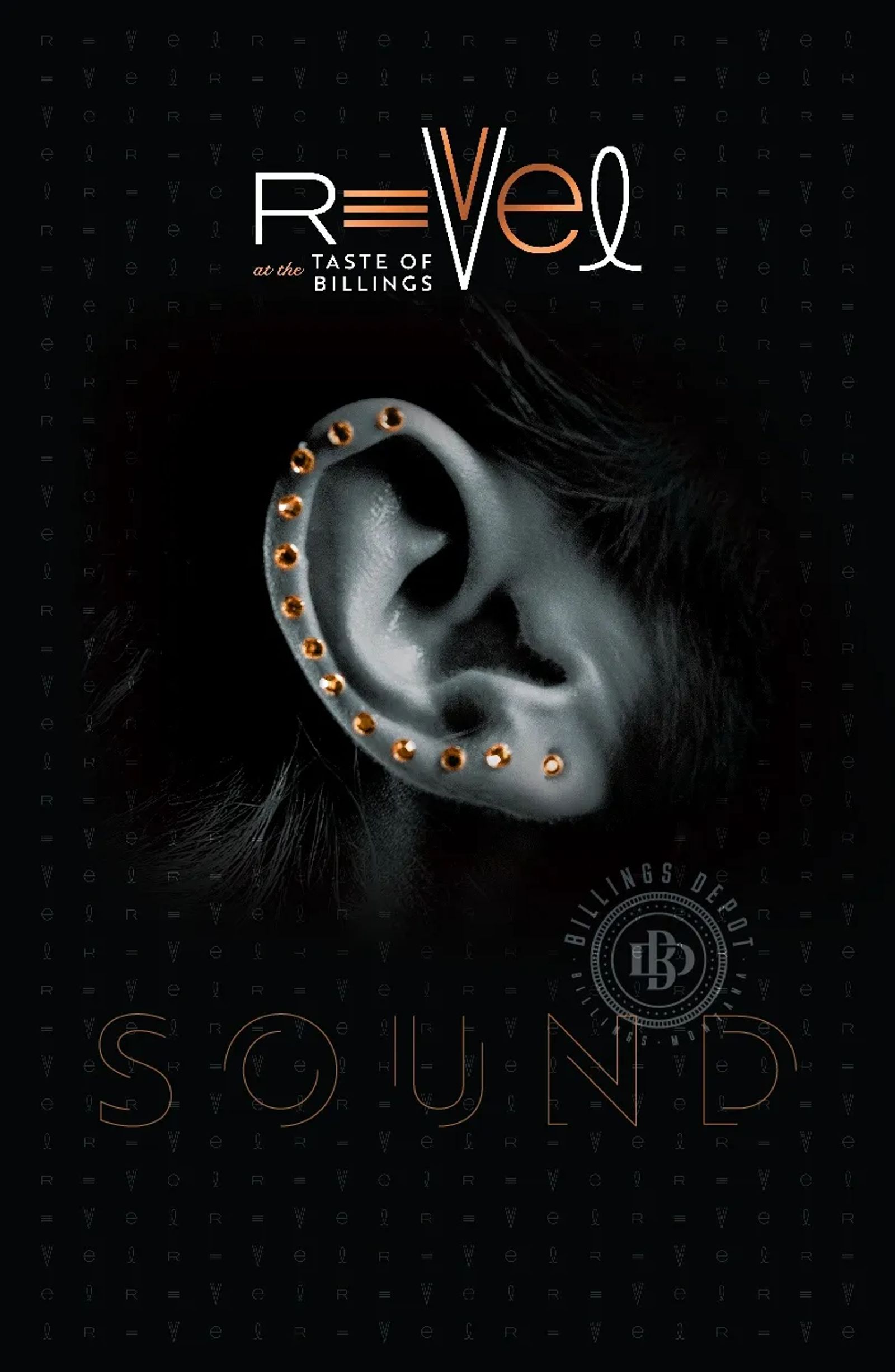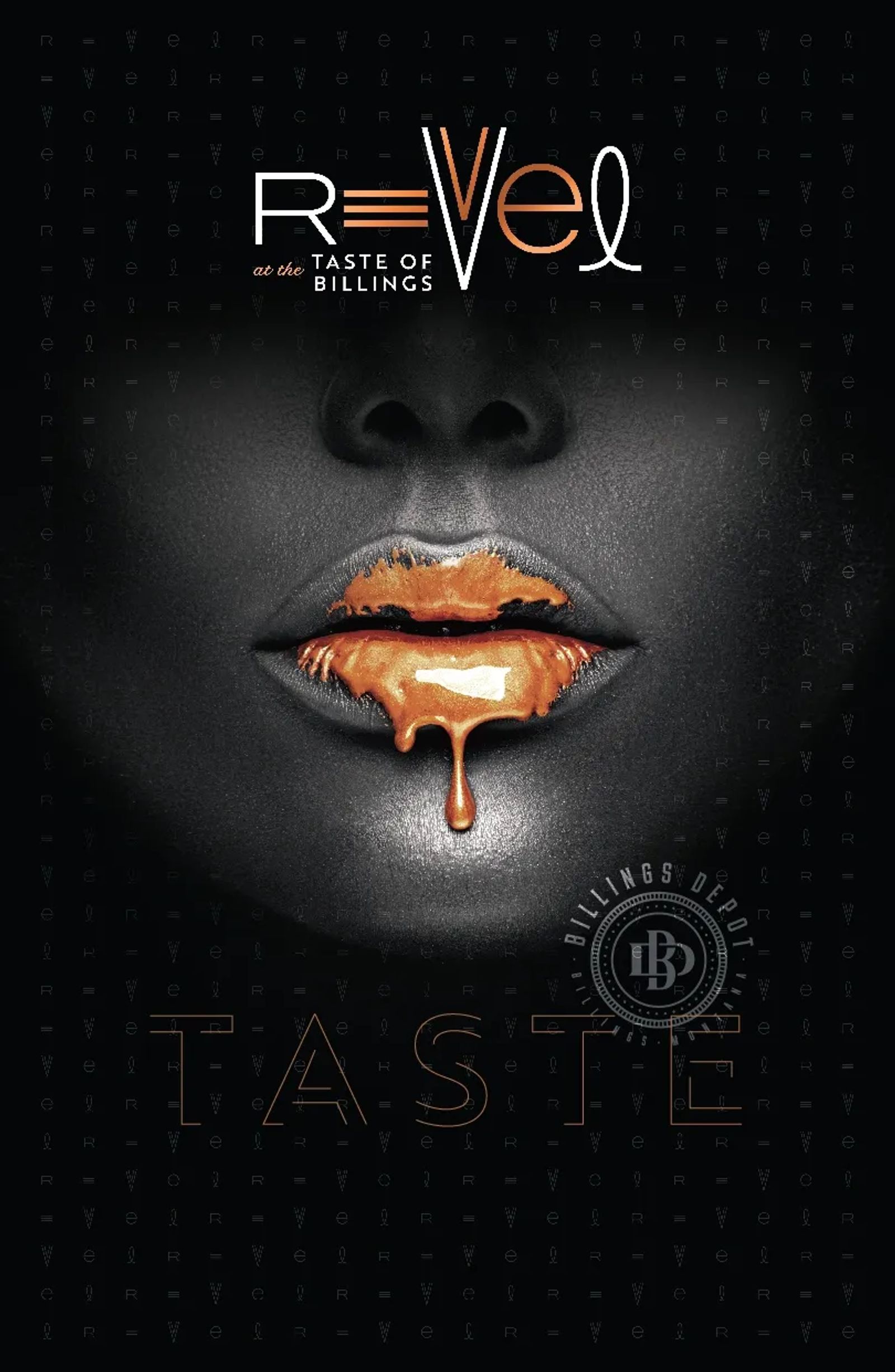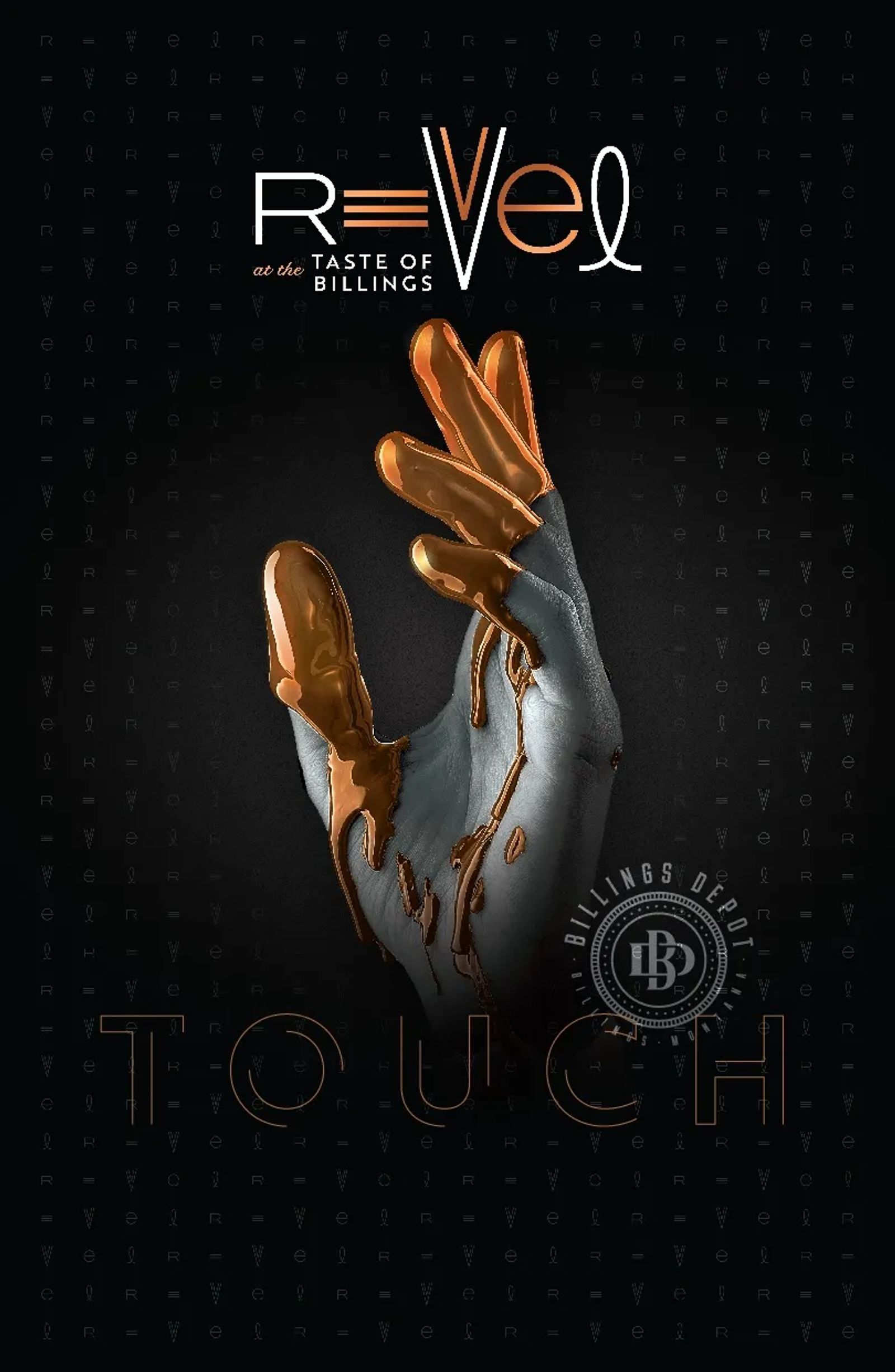 Revel at The Taste of Billings
Saturday, April 13, 2019
11:00 PM— 3:00 AMUTC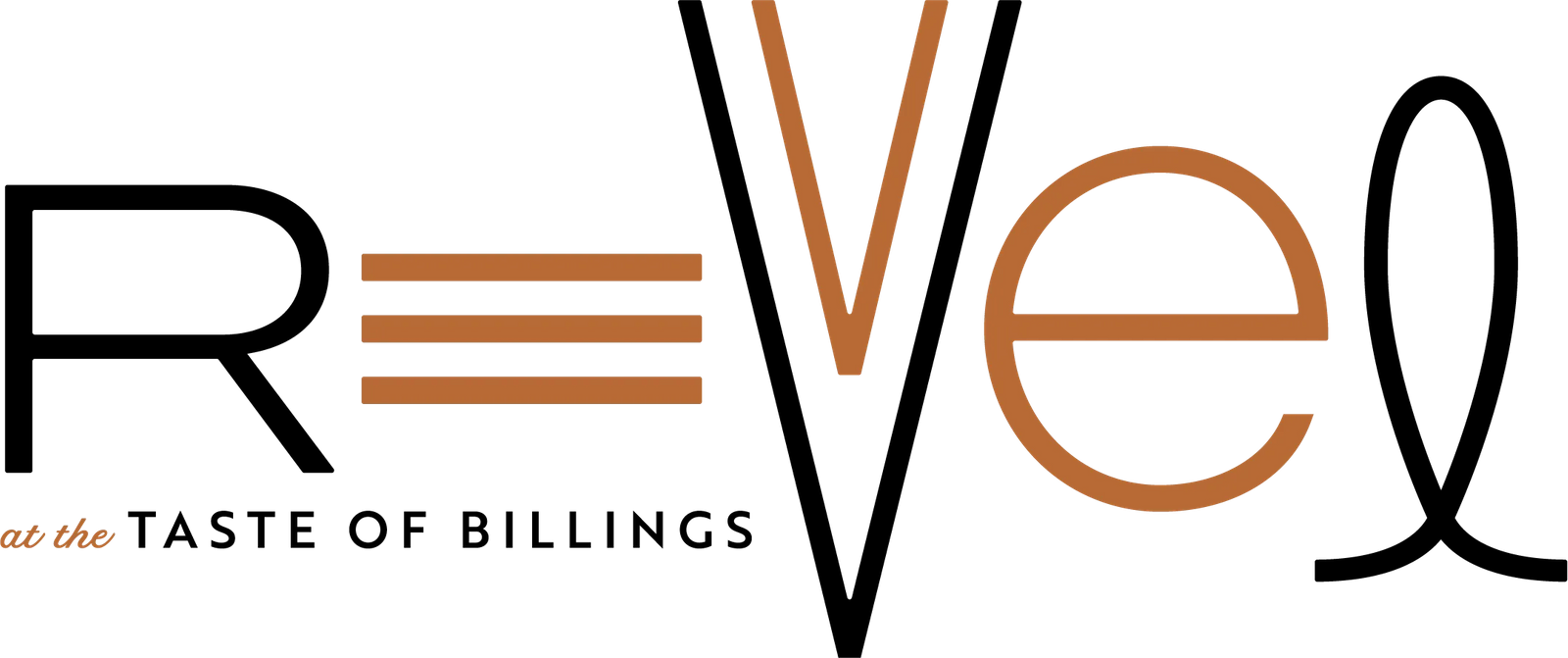 Embark on an Immersive Experience at Billings Depot's REVEL
When you hear the phrase, "It takes a village," it's generally associated with raising children. However, it is these words that keep resurfacing as details related to Billings Depot's extravagant event, Revel at the Taste of Billings, unfold. What was originally The Taste of Billings, the Depot's premier black-tie event that featured food and wine pairings with exciting entertainment, has undergone a revolution, if you will. Revel at the Taste of Billings has combined the efforts of many to create a uniquely interactive experience that will tantalize all the senses. It will, says Michelle Williams, Billings Depot's Executive Director, "be the very first experiential event for Billings, allowing attendees to create their own adventure and decide for themselves how much fun they want to have."
In taking the it takes a village concept and applying it to Revel, you'll discover a uniquely diverse village coming together to bring this community celebration to fruition. It is a partnership of businesses, chefs, artists, and more. Michelle explains that Revel will highlight 11 teams that will create unique dining environments called Coves that use the business as the theme, incorporating all five senses into each space. Perhaps, she elaborates, "you'll be dining in an elegant cave environment brought to you by Cloud Peak Energy or a Cove dripping with ink by the sponsor Allegra. Maybe one course of the meal is [to] be served blindfolded as your chef describes what flavors you'll experience, or a projection artist helps you visually see time." Each Cove is unique and highlights the talents and creativity of the team in unexpected ways. The Coves are private dining, walled off, semi-private environments with a table in the center that seats 2-14 people.
Making the Magic Happen
Bringing the Revel Flavor are the Chefs, led by Committee Co-chairs, Stephen Hindman and Nick Steen. Hindman, owner of Stacked, A Montana Grill, reveals that each chef, in working with a Cove team, will be building dishes of their own inspirations based on their Cove's specific sponsor and the artistic visions of the entire team – meaning dishes will all be different for each Cove, "making for a truly unique experience." Each chef is tasked with creating the minimum of a 5-course dinner, though some have aspired to more courses of smaller tastings.
Within his own Cove, Hindman shares that he's working with the Northwestern Energy team with a direction of "hydro" and "providing a bright future," which have led to great leaps of creativity. He says, "Expect a lot the night of this event, it's going to be one of the coolest things to hit Billings in some time."
In the grand tradition of their namesake, the Revel Butlers are comprised of individuals who have an expertise in planning, coordinating, managing, and overseeing budgets, schedules, and resources. All while keeping to the scope of the vision the sponsor, artist, and chef are creating. Think of them as Alfred to each Cove team's Batman, says Michelle. Ahead of the event, explains the Butlers Committee Chair, Alyssa Francis, these talented individuals act as a liaison between the chefs, artists, and corporate sponsors. During the event, you'll find these vital members of the team dressed in tuxedo and tails (provided by Step'n Out on Grand Avenue), coordinating the activity during the dining experiences, making sure the team has the resources needed to deliver their experiences as planned; escorting guests to their Coves and assisting during the main gala.
Finally, there is the marvel of the Revel Makers, whose task during this event is simple, says their Committee Chair, Angela Stiller, "We are there to promote JOY through visual, auditory, and some interaction." Guests are invited to think of the Revel Makers as walking, talking art and entertainment elements, sprinkled throughout the evening's festivities. Each Revel Maker will be submerged into a specific character outside of their everyday lives, asking questions, engaging in conversations, brimming with fun and exciting antics. Expect costumes that are vibrant, loud, and unexpected. In short, says Stiller, "Think of a crowd pleaser at a carnival. Someone who is there to distract and entertain." Adds Michelle, the Revel Makers are there to "give attendees permission to let loose and enjoy remarkable interactions." They are, she divulges, 12 of the most influential individuals in Billings, either because of their network of connections or because of their unique talent (maybe both). During the event, they are living, moving photo ops showcasing their talent for talk, entertainment, dance, comedy, beauty, and more in visual, interactive ways.
A New Way of Engaging the Community
For this evening, Revel is giving 11 businesses in Billings the opportunity to make their brand message, products and services something guests can touch, feel, smell, and interact with. "Trust me when I tell you," promises Michelle, "this will be nothing short of spectacular as dinner guests are immersed in the world of these brands; experiencing energy, news, ink, space, mining, time, and other concepts through the five senses."
BOOST Your Experience
A new element added this year are BOOSTS, where, during the ticketing and registration process, REVELers can choose from various experiences that will boost the amount of fun they have before, during, and after the event. Some of these special add-ons include:
Eyelash and makeup applications
Transportation to/from the event
Hotel rooms
And more…
You can even purchase a Revel Maker to dine at your table or perhaps engage in Random Acts of Kindness or Mischief during the event. Bottom line, says Michelle, "Guests get to decide how much fun they have during Revel and can create their own adventure for a spectacular date night or a memorable weekend with friends. At Revel, you get to decide."
--
The After Dark Experience
Once dinner is done, the Depot's passenger station will be converted into an interactive dance party led by two of Billings' top DJs: DJ MK and DJ Benefit. For the first time in Billings, you'll see two DJs battling each other through light, music, and crowd interactions. "Similar to dueling pianos but with a heightened energy level that only the Depot and our battling DJs can bring," Michelle elaborates.
Guests will experience immersive, contemporary crowd-play with two of the city's preeminent turntablists. Armed with song requests texted to and displayed for them in real time, they'll manipulate on the fly each track before folding them into a continually-playing, singular mix of music orchestrated by you, the audience. The concept is simple, but the execution is not and your craftsmen, storied in this field, wait ready for the challenge. All that's left is for you to put them to work.