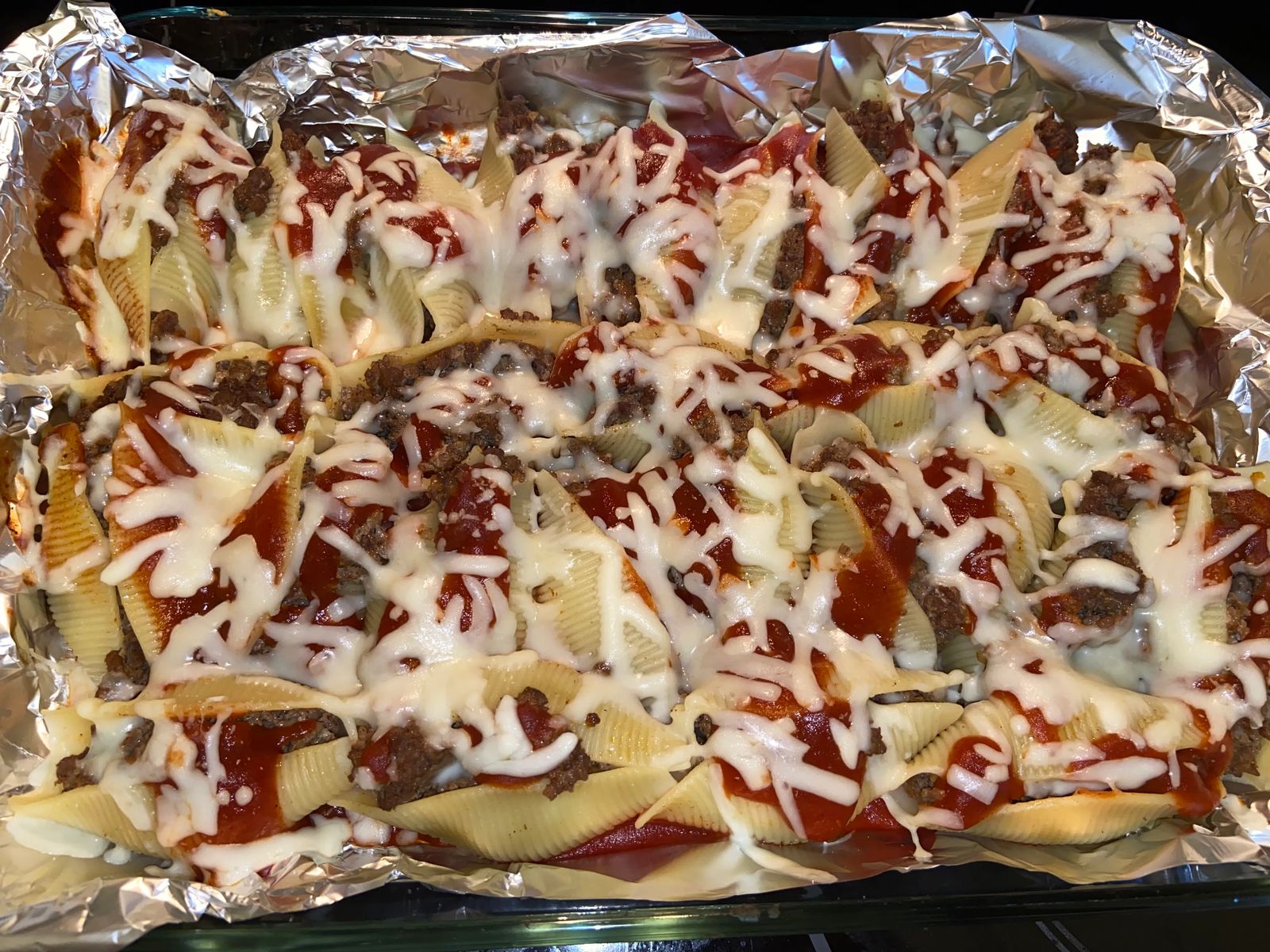 November 4, 2019 | by b davis
When winter starts, I always start to crave comfort foods. For me, I typically equate "comfort food" with Mexican or Italian dishes. This time, I decided to combine the two and the result is fantastic!
Recipe: MEXICAN STUFFED SHELLS
Ingredients:
2 pounds ground beef
1 package low-sodium taco seasoning
8 ounces cream cheese
32 jumbo pasta shells
3 cups salsa
2 cups taco sauce (I used La Victoria Red Taco Sauce
Shredded Cheese (I used mozzarella but any kind will work, and use as much as you want).
Toppings – sour cream, green onions, salsa, guacamole, olives
Directions:
Preheat oven to 350°.
In a pan, brown the ground beef; add taco seasoning and cook all the way through. Add cream cheese, cover and simmer until cheese is melted. Stir together and mix well. Set aside and cool.
While ground beef is cooking, cook the pasta shells according to package directions; drain. Set shells out individually on cutting board or baking sheet so that they don't stick together.
Pour salsa on bottom of a 9×13 baking dish. Stuff each shell with 1-2 tablespoons of the meat mixture. Place shells in 9×13 pan open side up.
Evenly cover shells with taco sauce. Cover dish with foil and bake for 15 minutes.
After 15 minutes, add shredded cheese and bake for 15 more minutes with the foil removed. Top with your favorite toppings.
Recipe Notes:
Do not skip out on separating the shells. This helps them cool much more quickly, saving your fingers and keeps them from sticking together.
While this dish takes longer to make because of the baking time, it gave me plenty of time to clean up the kitchen and help the kids with their homework. This was a huge hit in our entire house, and each person topped theirs with their favorite toppings.
Recipe adapted from https://www.the-girl-who-ate-everything.com/mexican-stuffed-shells/#wprm-recipe-container-17326