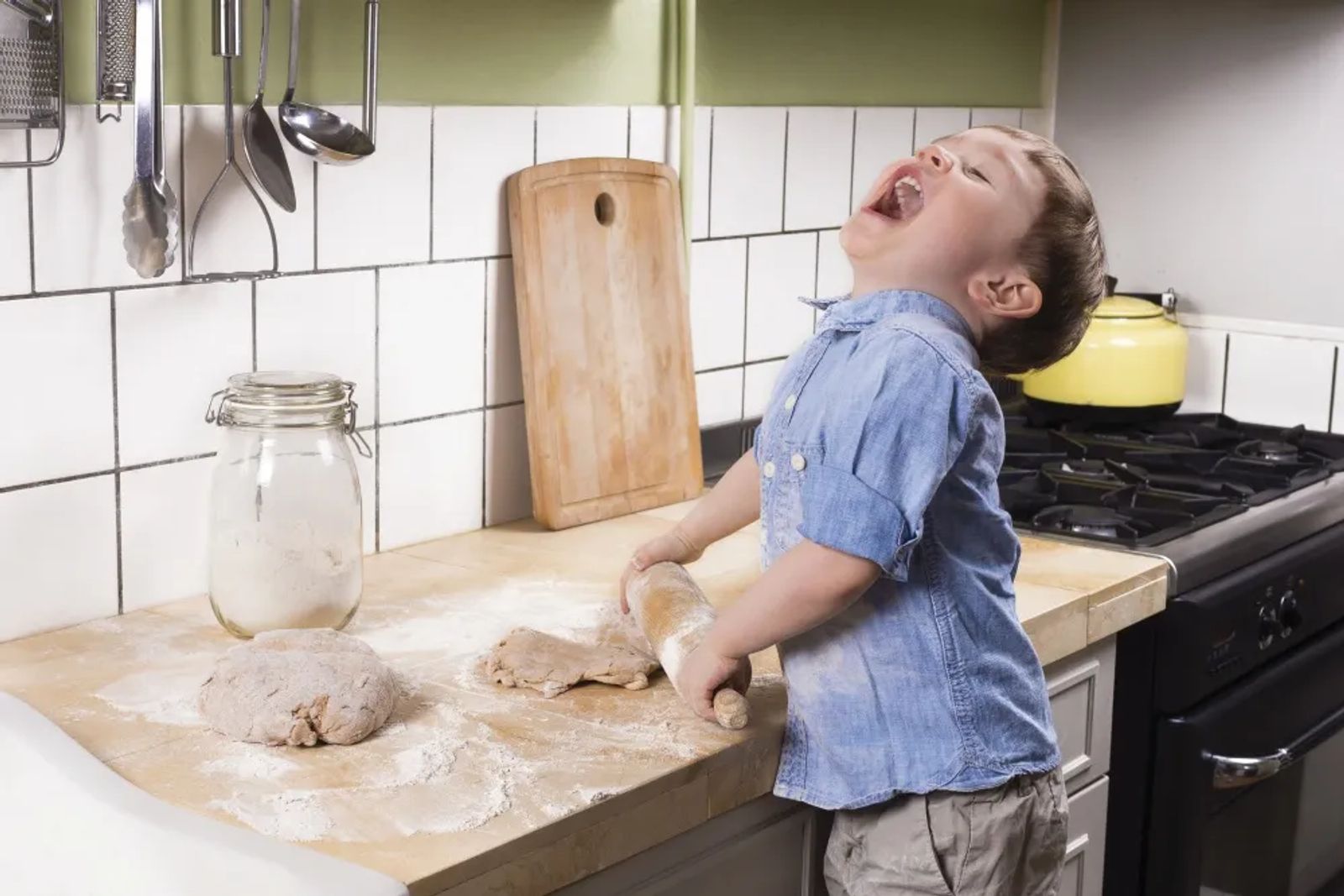 Preschoolers: Honest, Innocent, and Oh-So-Curious
February 2021 | by ashlynn reynolds-dyk
Curiosity is the engine of achievement. ~Sir Ken Robinson
One of my favorite memories of my now-adolescent daughter is when, after curling her hair and getting her "all dolled up" for preschool pictures, I found little miss in her bedroom with lipstick smeared all over her mouth. She acted casual as if everything were normal. It was such a typical toddler/preschooler moment when the dialectical tension between autonomy and connection becomes part of their development. Of course, that tension is topped off with the lack of fully developed motor skills, which often makes for a humorous outcome. This is probably why preschoolers are known for their funny [and often irrational] opinions and behaviors.
It is precisely those moments - the ones where parents/teachers/other adults cannot fight their laughter and inevitably break a smile - that has preschool-age children capturing our hearts over and over again. The honesty, innocence, curiosity, optimism, and joy of preschoolers is truly nourishment for the soul. Carolyn Haywood said it best when she stated, "Children are not only innocent and curious but also optimistic and joyful and essentially happy. They are, in short, everything adults wish they could be."
Recently, I had the opportunity to talk to some Billings-area preschoolers (and their teachers and parents) to learn about some of the things our 2020-'21 preschoolers have been saying and doing. Here are just a few of the highlights:
Musings of Billings Area 2020-'21 Preschoolers:
Kenna, 3, Preschool @ Home:
I can't find anything in this house!
Logan, 4, ZooSchool:
One day, when I'm a boy, I'm gonna make jokes.
Unknown, 4, Our Saviors Preschool:
A smile is like an upside-down rainbow.
Penny, 4, ZooSchool:
After dropping one of her strawberries on the ground (on purpose), dad came in and asked why the strawberry was on the ground: It was talking to me.
Whitney, 4, Our Saviors Preschool:
To gymnastics teacher: If I land on my head, it will shake my brains all around, and I'll just die?
Maclain, 3, ZooSchool:
To Dad: You're supposed to turn on THAT street, genius!
Mack, 4, Preschool @ Home:
Grandpa w/family sitting around the dinner table: Mack, can you say grace?
Mack: Grace
Whitney, 4, Our Saviors Preschool:
Whitney: Mom, I just had the funniest conversation with myself, but I can't tell you about it
Mom: Oh?
Whitney: Yeah, it was hilarious
Mom: Okay
Whitney: Okay, okay, okay. I'll tell you. I said sh*t five times (laughing hysterically).
Keira, 4, ZooSchool:
After a parent changed the song, she said she didn't like the new song and wanted to go back to the other song because it was "motivation-ing" her.
Jonah, 4, Preschool @ Home:
After being asked if he is doing okay: I'm actually not.
Greyson, 4, ZooSchool:
After being told by the neighbor, he should go check in with his mommy: Nah, my mom's allergic to children.
Unknown, 4, Our Saviors Preschool:
Have you been to NAPA? You take naps there!
COVID-19 Special:
Jameson, 5, Francis Early Childhood Education:
Says that COVID is the virus that gives you the coronas, and we have to wear masks so we don't get coronas in our mouths; he also says he knows he should wear a mask since he is 5 now but does not think he will really be ready for that until he is 6.
Mack, 4, Preschool @ Home:
Does this store have the virus?
Catherine, 4, ZooSchool:
Adult: When will COVID go away?
Katherine: Either 100 hours or 100 days but likely in 10 days
After answering a number of my interview questions, I asked if there is anything else the preschooler wanted to tell me. Here are some snippets of what I got back:
Maclain, 3, ZooSchool: I eat chocolate in the morning, and now my brain says I'm done answering these questions.
Holt, 5, ZooSchool: Wait...I might be in a magazine? Grammie and Papa would read it every day.
Beckham, 5, ZooSchool: Yeah, I want to talk about you probably having a fire and a movie outside of our house.
Parker, 4, ZooSchool: Me and my brother fight sometimes, and I'm proud of my brother for learning to go potty on the potty.
Rynzee, 5, ZooSchool: You're the one asking the questions
Originally printed in the February 2021 issue of Simply Local Magazine
Never miss an issue, check out SLM's digital editions here!