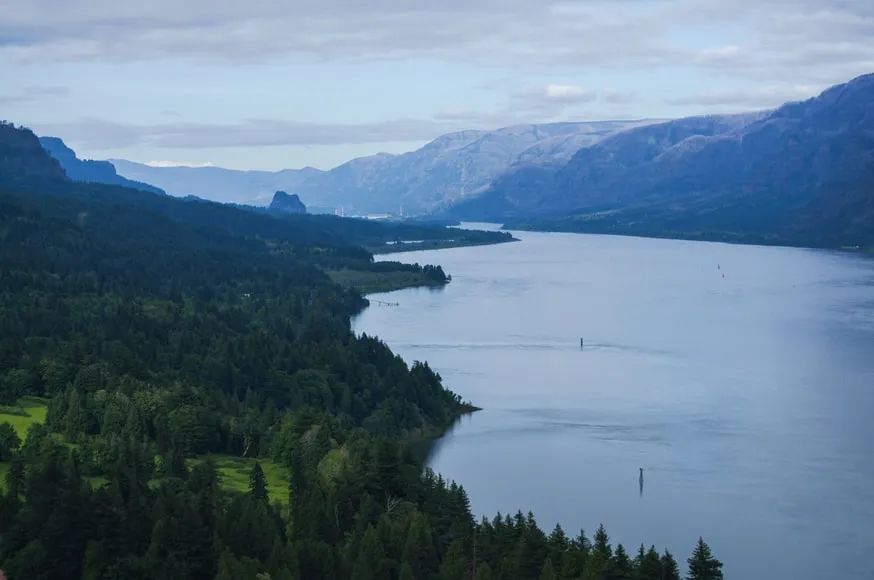 MSUB Professor Leads Smithsonian-Hosted Riverboat Excursion
November 4, 2021
Every fall, Montana State University Billings professor of History, Keith Edgerton, takes his knowledge on the road, leading a nine-day Smithsonian-hosted excursion on the Columbia and Snake Rivers. The educational adventure, In the Wake of Lewis and Clark, takes place on the decks of a modern paddle wheeler (riverboat). Travelers trace the epic route of Lewis and Clark, traversed two centuries ago, while taking in the exquisite fall colors of Oregon and Washington.
Attendees reflect on the history of Lewis and Clark's excursions, view the breathtaking scenery of many passing landscapes, receive knowledge on the history of water navigation, partake in delectable farm to table meals from the region, and immerse themselves in the spirit of the Golden Age of Riverboats.
Additional excursion highlights include viewing dramatic landscapes, such as Mount Hood, Multnomah Falls, and the Columbia River Gorge near Portland, as well as Mount Saint Helens. Participants also learn about the history of river navigation transiting a series of eight locks that lift or lower the ship approximately 700 feet.
Edgerton currently teaches early American history, environmental history, and Montana history at MSU Billings where he has been a professor of history for 24 years and is currently the chair of the history department. He has spoken on a variety of western history topics including his true passion, Lewis and Clark. He has published two books, one on the history of the Montana Highway Patrol and one based on his doctoral research entitled "Montana Justice: Power, Punishment, and the Penitentiary" published by the University of Washington Press in 2005. Edgerton holds degrees in history from the University of Montana and a doctorate in American Studies from Washington State University.