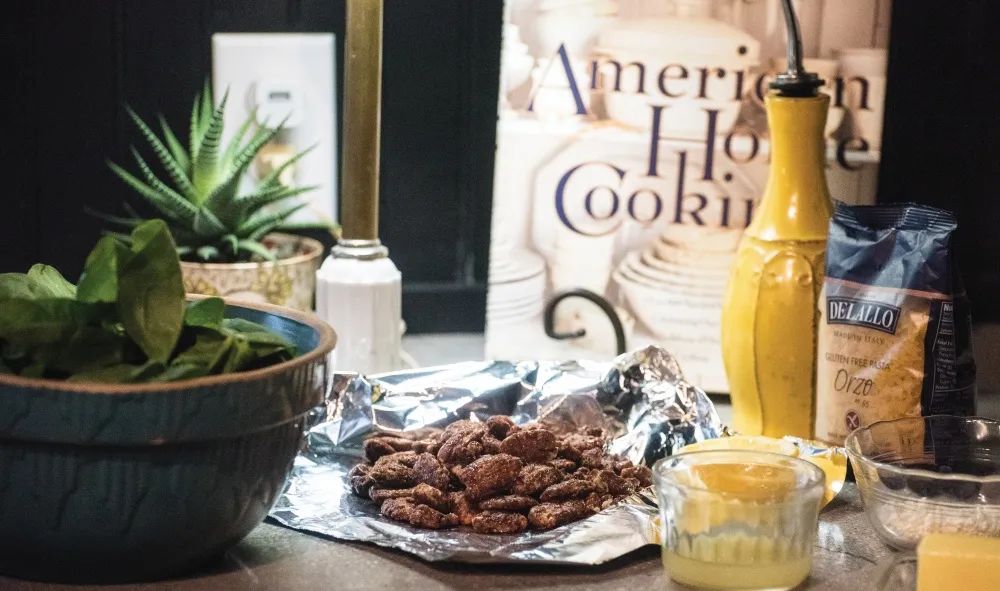 Harvest Spinach and Pecan Salad Recipe
October 1, 2019 | by carole davenport
If you're lucky enough to have your own garden, you may still have an abundance of healthy green spinach to enjoy. If not, grab some spinach at your local Farmers Market or produce aisle for this blue ribbon-winning autumn salad.
Ingredients:
1 Cup spiced pecans, chopped (in the salad section of the produce department)
2 Cups cooked orzo
8 Cups boiling water
6 Cups chopped, fresh spinach leaves (or 12 oz. bag)
1 ¼ Cup crumbled feta cheese
1 ½ Tablespoon olive oil
2 Teaspoons lemon zest
1 ½ Tablespoon lemon juice
½ Teaspoon salt
Directions:
Cook orzo according to package directions, boiling for approximately 10 minutes. Drain well (don't rinse) and allow to cool for 10 minutes.
In large salad serving bowl, combine spinach, crumbled cheese, and pecans. Add cooled orzo. Mix the last four ingredients together, then pour over the salad and toss well.
This salad easily stands alone as a meat-free meal, but it is also an excellent side dish to accompany grilled salmon. I often take this to potlucks because it's a crowd-pleaser!
Originally printed in the October 2019 issue of Simply Family Magazine
Never miss an issue, check out SFM's digital editions here!