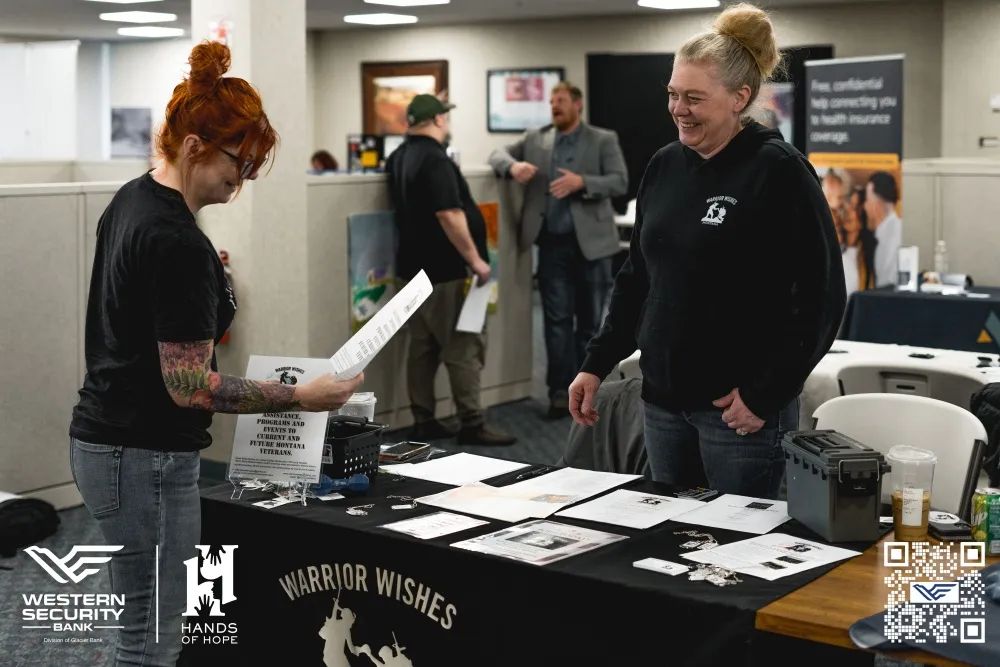 Hands of Hope: Warrior Wishes Montana
March 2023
by Lea Hackey | photo courtesy of Warrior Wishes Montana
It's late at night, and Miguel Gonzalez gets a call from an unknown number. He answers, and a local veteran is calling because he has no place to sleep except his car. The forecast predicts -30° that night. Miguel heads to meet his fellow soldier and ensures he has a warm bed for the next seven nights.
These calls aren't uncommon for Miguel, a veteran who enrolled in the military for a second time at age 45. Miguel served in Baghdad, where he spent days in 100 ° heat, carrying a 75-pound pack. Upon returning home, he suffered from a blown-out knee, a broken back, and PTSD. Unable to work but making only $123 in disability each month, he endured the years of treatment and piles of paperwork to get the disability pay he deserved and to begin acclimating to life as a citizen again.
Miguel laments, "They teach us how to go to war, but they don't teach us how to come home." He knew there had to be a better way, and in 2015 he founded Warrior Wishes to support other veterans in his position. Through Warrior Wishes, Miguel and other volunteers help veterans adjust to civilian life through financial support, advocacy, and community.
Warrior Wishes Montana has served over 8,000 veterans across Montana, fielding up to 80 calls each week from veterans in need. The call might come from a veteran on the brink of losing their home, needing help catching up on rent or paying utilities, or a veteran whose family needs warm clothes to get them through the winter.
When veterans call Warrior Wishes Montana, they get so much more than financial support. They join a community of Montanans who know what it means to serve our country and how difficult it can be to come back home.
To learn more, visit www.warriorwishesmontana.com
Originally printed in the March 2023 issue of Simply Local Magazine
Never miss an issue, check out SLM's digital editions here!