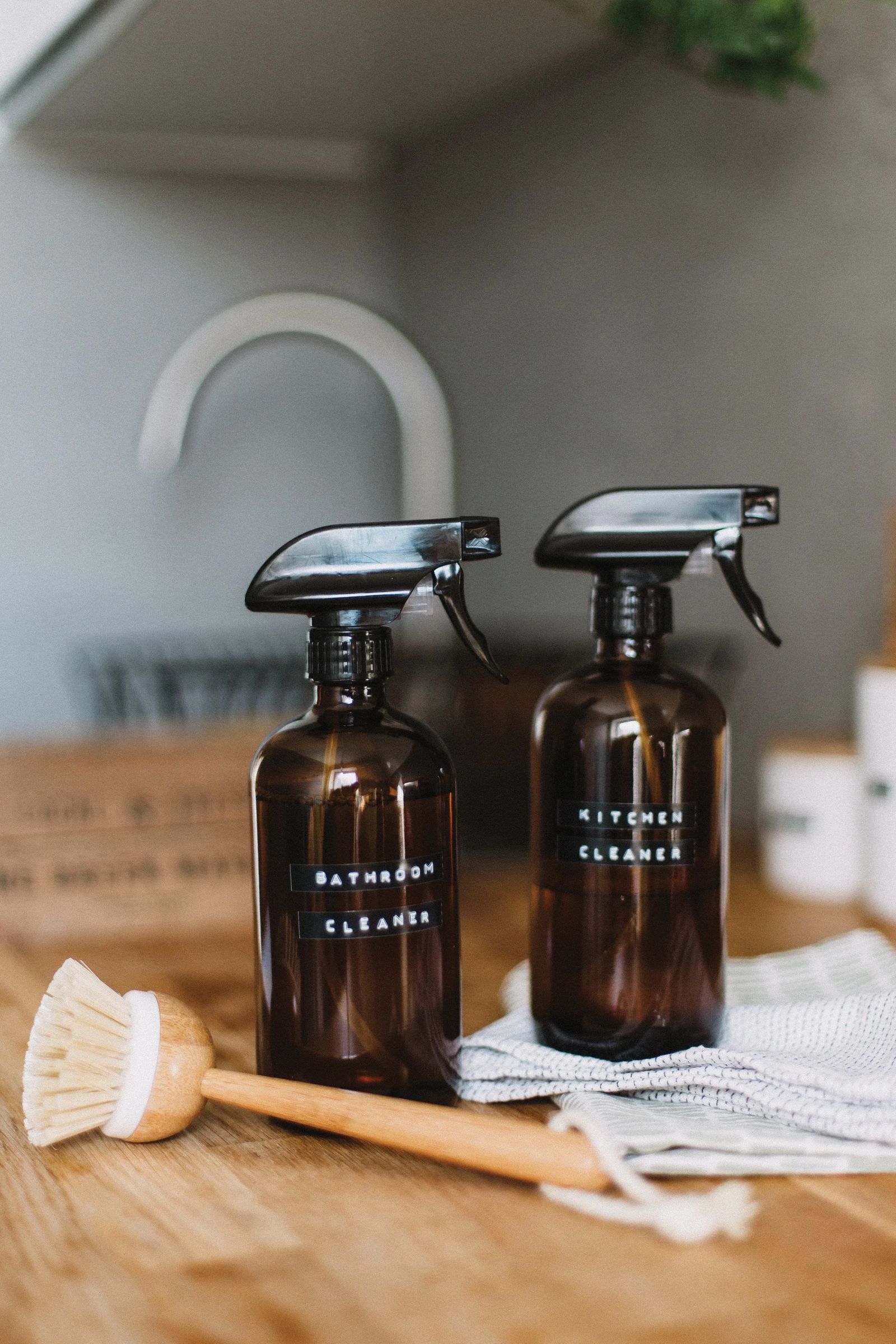 Green Cleaning Tips and Tricks
April 1, 2020 | by stephanie toews
Are you staring at bare shelves at the store? Don't panic! At present, chemical cleaning products are hard to come by, but the following (healthier alternative) products are probably already in your pantry. Here are a few of their household uses.
1. Baking Soda- brightens dingy laundry, absorbs oil, removes stains from plastic food containers, eliminates odors in the refrigerator or trash can, cleans fruits and veggies by removing waxy film, cleans stainless steel sinks, countertops, ovens, microwaves, range hoods, tile, sinks, showers, toilets…
2. Borax- cleans carpets, homemade laundry detergent, dissolves sticky messes, cleans cookware, freshens the fridge and trash cans, removes rust, cleans toilets, tile, and bathtubs, erases sink stains, sanitizes garbage disposals, unclogs drains…
3. White Vinegar- window cleaner, cleans blinds, automatic coffee makers, and microwaves, removes bathtub film and soap scum, dissolves mineral build up on showerheads and faucets, removes wine stains, unclogs a steam iron, deodorizes the drain and washing machine...
4. Lemon Juice- polishes pots, pans, and hardware, descales coffee makers, kills bacteria on cutting boards/wooden utensils, cleans and removes odor from microwaves, removes rust, mildew, and countertop stains, freshens drains, naturally bleaches laundry stains, degreases stoves and countertops, cleans glass, removes tough toilet bowl stains…
5. Olive Oil- conditions leather and kitchen cabinets, cleans cast iron pans, slows tarnishing on silverware, removes paint from hands, protects wicker and rattan furniture, polishes wood furniture…
6. Hydrogen Peroxide- removes blood, wine, chocolate, and grass stains, use in laundry in place of bleach, removes stains from marble, kills mold, cleans toilets, sanitizes and disinfects cutting boards, cleans fruits and veggies…(remember not to mix hydrogen peroxide with anything other than water)
Originally printed in the April 2020 issue of Simply Local Magazine
Never miss an issue, check out SLM's digital editions here!