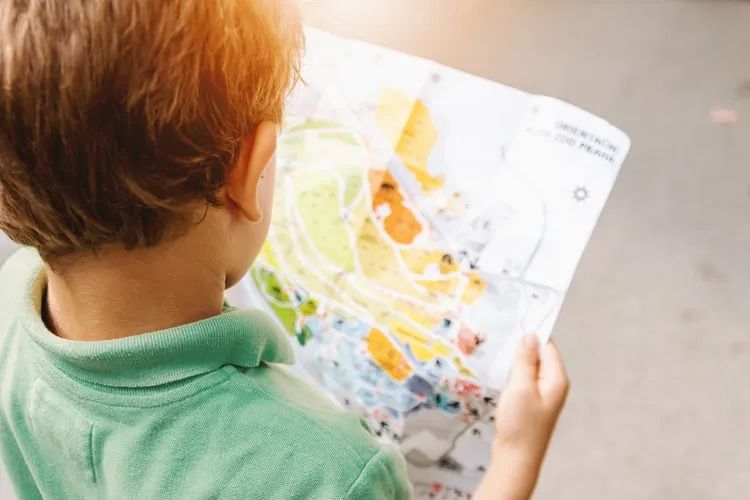 Kid Friendly Resources During the Quarantine
March 26, 2020 | by lauren zent
I have painted my entire main level; every closet is as clean and organized as it can be. I also have exhausted the craft closet with projects and my baking supplies are now null. Maybe you are like me, where this quarantine has exhausted my creativity in finding things to do to keep me sane and my kids busy with projects that are meaningful (and makes them not fight with each other). A few days ago, households received word that school closures are now extended another week and the end is not in sight.
Teachers have been determined in our district, providing activities for kids and valuable resources to continue learning. But what about when that learning is done? Or what about creative ways to continue the learning, especially if you have to do some work of your own? I have found a few activities that have kept my kids busy doing something meaningful, and allowing me a few moments to catch up on my own work or just to take a breath during the day.
Check out the following links for help (FYI: the titles are hyperlinked to the websites)
Some students are still unaware of what is going on in the world. Many kids know about the virus and maybe even some of the symptoms just from our adult talk. This website from the National Associates of School Psychiatrists gives adults a variety of ways to tell their children about the virus in ways that do not scare them. Additionally, the website offers current news for adults to learn more about the pandemic.
Another great resource that you may have already heard came from school counselors in School District #2. This is a YouTube video of a short book, The Yucky Bug. It explains a little more about it in a kid friendly way.
Every teacher cannot tell you enough of how important a consistent schedule is for your kiddos. This is easier said than done, especially with moms or dads that are working from home. This website from Teacher Mama, is a homeschool teacher that provides various free printables for schedules you can use from home. She also has resources for various subject areas as well.
This is a great PDF for kids to fill out. They can make a list of what they want to do and check it off as they go through it during the day. They can also add things that they may have done extra.
You can check this out online, but I believe you need an app. Once you create an account (it is free), and this site offers a variety of educational games for kids to play. They can match pictures, practice reading, matching, sequencing, and more. There are so many skills that are practiced on this site and kids have fun using it!
Need help with some science lessons? Or want kids to do an activity after they finish the curriculum assigned? This has several mini lessons and then 20 minute activities for kids to do after. Whether they are to create something out of a material in your house or go outside and look for insects, this is a great one to get kids moving and off devices.
This is another great, free resource. It has over 50,000 math games for kids. It is animated so many kids enjoy it and do not see themselves learning.
This is a fun, interactive YouTube video to help with P.E.! We did a workout today (which lasted about five minutes), and we were all sweating. If you just search "Kids Workout Videos" on YouTube, there are a variety of great responses (in addition to this GoNoodle). There is yoga to Disney themed music, Black Panther tabata workouts, and a variety of other fun and quick workouts to take breaks during learning.
Need to get out of the house, but stuck? Check out this website. You can go to various places. San Diego Zoo, France, and the Boston Children's Museum. It doesn't take a ton of time to go through, but they are fun to look at. There are quite a few animals to see as well.
This is another great one to use for field trips. National Geographic provides activities and ways to explore things that are not at home. Great videos, activities and pictures. Kids can peruse this by themselves as well—adult helping is not necessary.
This is another great site if you can go outside and get some fresh air. This is a treasure hunt! Download the app on your phone and find a place (sometimes these are hidden in your own neighborhood) and find the treasure. Many of the treasures are just a notepad that you can write your name on and say you have been there, but it is super fun to get outside and search for. You can mark the ones you have gone to on your app, leave comments, and find more.
There are so many free resources right now to keep kids entertained during this time and doing activities that will help them learn as well. If you are trying to balance a work life and a teacher life, utilizing these resources will be beneficial. Several companies who usually charge for learning apps are also offering free periods during this pandemic. Be sure to check out this list if you need more resources (Amazing Educational Resources).