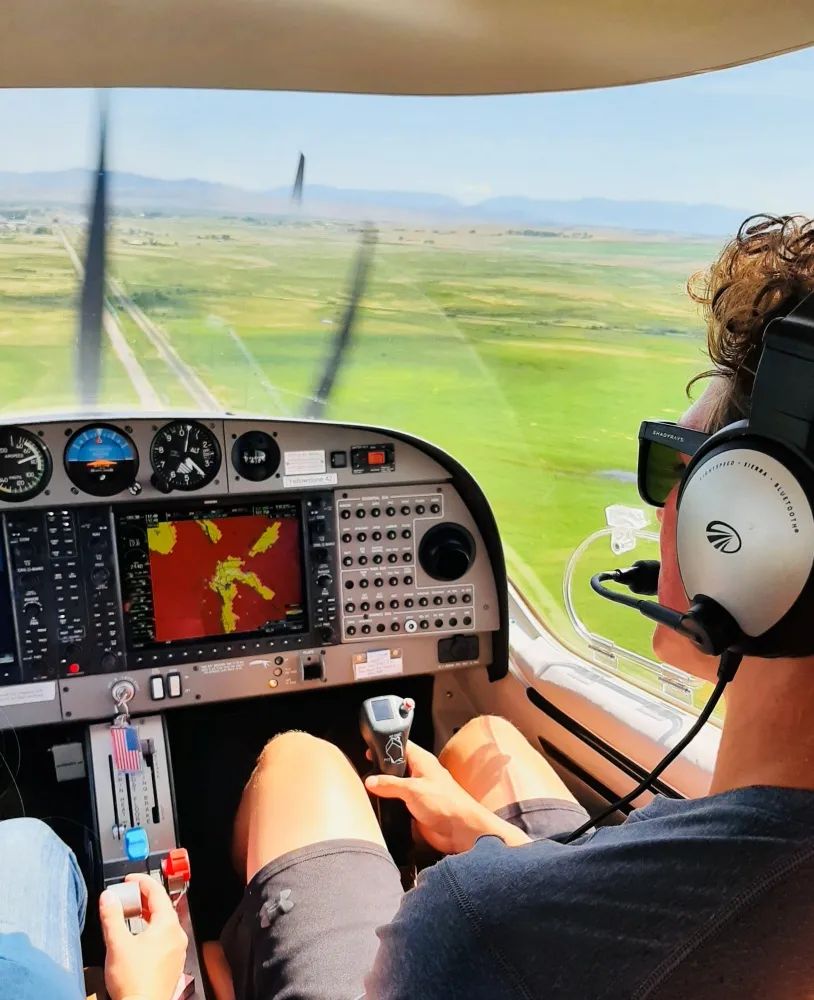 Flying High with Montana Aerospace Scholars
May 2023
by stephanie hobby | photos courtesy of ryan hannahoe
Less than 10 years after the Wright brothers made their first historic flight on that windy beach outside Kittyhawk, North Carolina, aviation fever took hold in the Treasure State. To great fanfare, aviator Eugene Ely, (famed for being the first to take off and land on a naval ship) piloted a successful flight from a baseball field near Fort Missoula in 1911. Within two years, Billings witnessed its own first flight on Memorial Day, 1913, when local dentist Dr. Frank Bell took off for Park City and landed back in the Magic City, a 40-mile round trip commemorated by a painting in the Billings Logan International Airport.
For many Montanans, the pull skyward is no less intense today. For the past seven years, the Montana Aerospace Scholars program has continued to build on the state's aviation heritage. Led by the Montana Learning Center in Helena, with funding from NASA, the program offers a unique opportunity for Montana high school students to explore STEM education and career pathways while interacting with like-minded peers. The two-part program focuses on earth and space sciences and the history and future of NASA space exploration.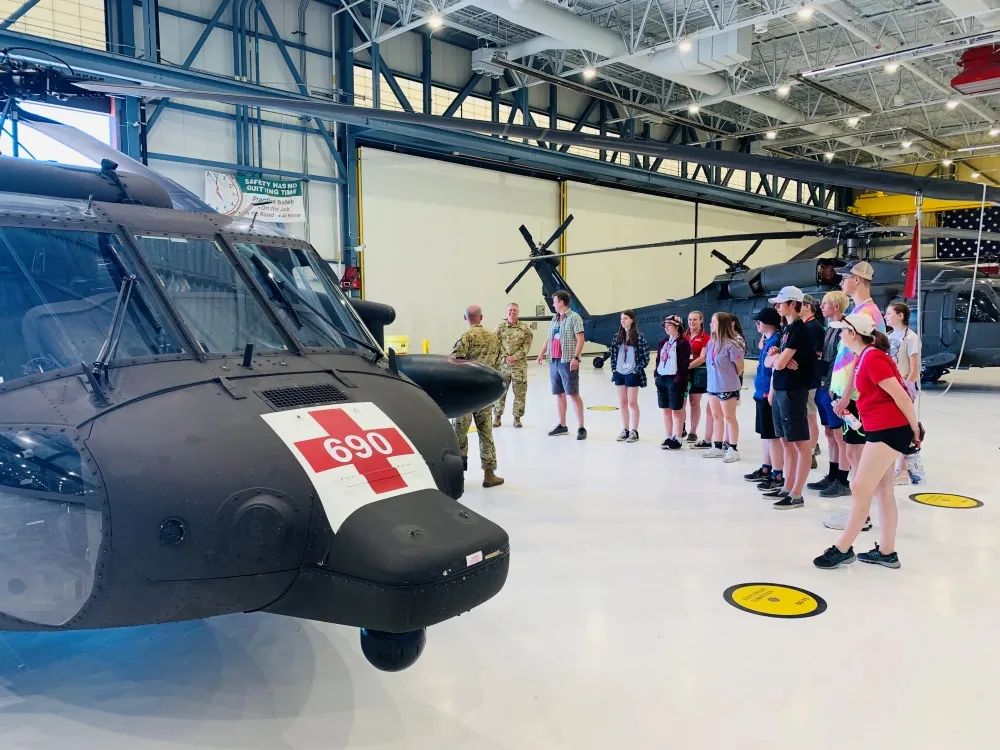 photo courtesy of Ryan Hannahoe
The first phase is online, and students study topics including the mechanics of flight, rocketry, and propulsion and use programs like Tinkercad to build 3-D models of their designs. The second phase is the summer residency, where students spend part of their summer at the Montana Learning Center on the shores of Canyon Ferry Lake. During the camp, MLC executive director Ryan Hannahoe coordinates tours of the National Guard and ensures every student has one-on-one time with an instructor in the on-site flight simulator. "It's a great opportunity to explore a lot of STEM fields at once with phenomenal instructors," he said.
In the residency classroom, students plan missions to Mars, analyze the best ways to get there, determine how to finance it, and suss out the details of making life on another planet work. The highlight of the experience for many is learning to fly by piloting a plane to Townsend and back, a roughly 60-mile round trip. And because the campus is home to the state's most advanced astronomical observatory, students get to spend plenty of time gazing into the heavens with the telescopes.
The top three graduates are selected for an all-expenses paid trip to the prestigious Embry-Riddle Aeronautical University, where they are toured around the campus to get an up-close look at the school.
The program was life-changing for MAS alumni Trinidy Boyce and Aspen McKee. Boyce was planning to go into wildlife biology prior to MAS. "It completely curved my career path; honestly, it's an opportunity you wouldn't be able to have in a lot of places," Boyce said. "It opened my eyes to so many different careers." She has been accepted to Embry-Riddle, where she will attend in the fall. She plans to major in aerospace engineering with a focus in astronautics.
McKee agreed that the MAS program helped her narrow down various career choices and synthesize what she wanted out of life. "I came home and thought, 'Well, there wasn't a single moment of that that I did not like,'" she said. This fall, she will attend Montana State University to study mechanical engineering. "This program had a significant impact on me," she said, adding that she had considered careers in political science and architecture prior to her MAS training.
The online portion is free, but participants in the junior and senior programs can opt to earn college credits through the University of Washington. If they choose to use their credits, they have to pay to apply their college coursework hours, but scholarships are available. Upon successfully completing the program, students are also eligible to earn up to $20,000 in scholarship funds.
Only four other sites nationwide offer the Aerospace Scholars program: the Museum of Flight in Seattle, NASA Space Centers at Johnson in Houston and Langley in Virginia, and Idaho Digital Learning Alliance.
"With that list of NASA centers and world-class museums, we're incredibly honored to be among the sites to offer this unique learning experience. The program has been in Montana for seven years now, and we've seen a lot of our kids graduate and pursue careers or graduate degrees in STEM fields," Hannahoe said, adding that many of their alumni have attended or are attending places like Massachusetts Institute of Technology, the Air Force Academy, and Embry-Riddle Aeronautical University.
McKee and Boyce are enthusiastic about encouraging other youth to participate.
"It's a great opportunity, and I learned so much. It really opened my eyes to so many different careers," Boyce said. "I wouldn't have known much about Embry-Riddle, but now I know that's the place for me."
"Even if you're on the fence about different STEM careers, I would encourage them to just do the program. It's not just about rockets, there are just a lot of options, and it's just another thing to expose you to a different field," said McKee. "Just do it! It's a lot of fun."
For more information or to register, visit https://montanalearning.org/apollo50/.
Originally printed in the May 2023 issue of Simply Local Magazine
Never miss an issue, check out SLM's digital editions here!