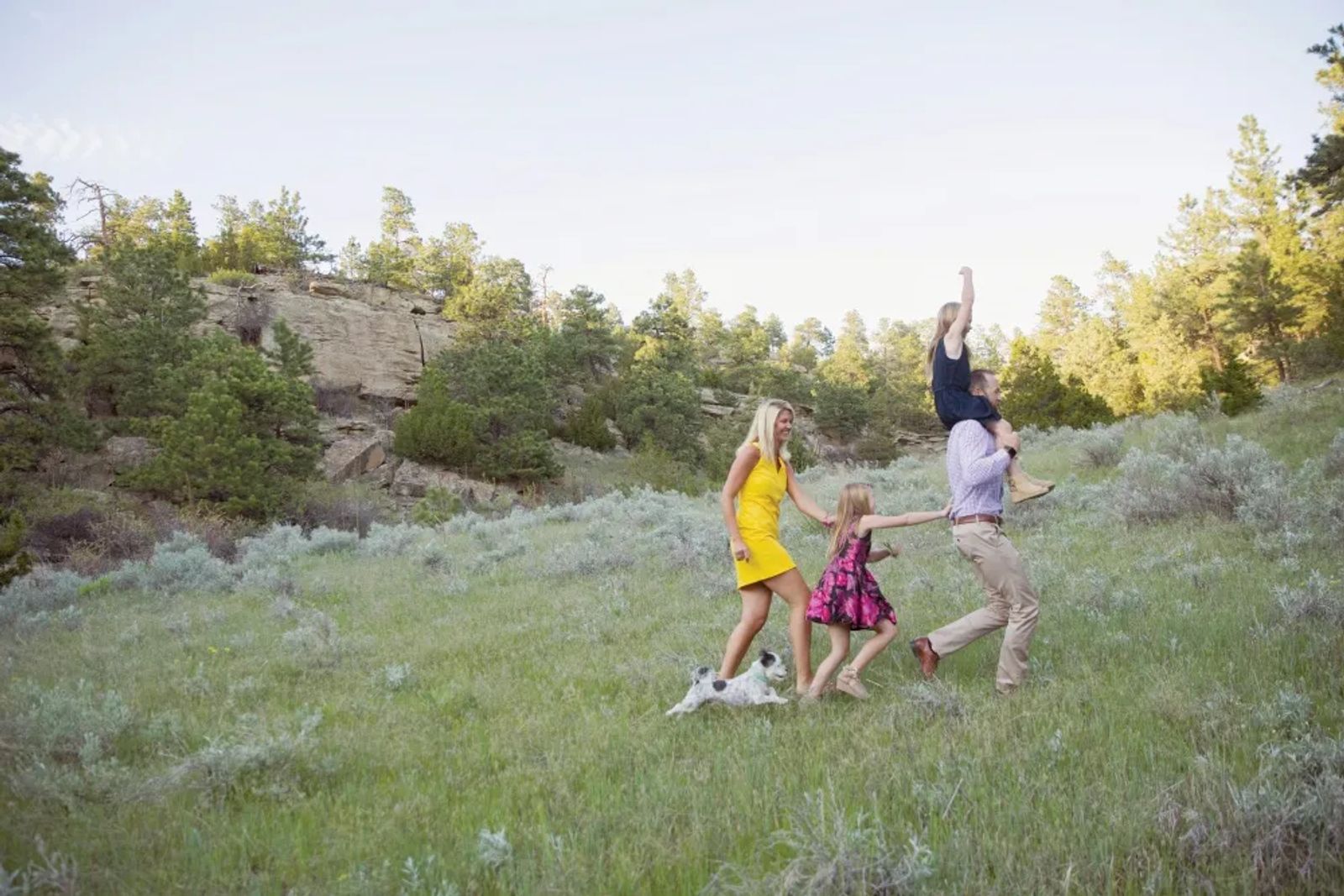 Finding Your Style: Modern Age Parenting
August 2020 | by brooke wagner
Mom, Mama, Mommy, Ma; Dad, Daddy, Pops, Pa…Like the plethora of monikers our kids might bestow upon us, our parenting styles can be just as varied and diverse. The phrase "parenting style" has nothing to do with our fashion choices (even if the kids would beg to differ), rather it refers to the general expectations, beliefs, and values we use when guiding our kids through everyday life; the environment we create tells us who we are and who we are not.
Some parents have strict rules for what is acceptable and unacceptable in their family unit. In contrast, others may take a more laissez-faire approach. No matter the style, experts agree that parents play a huge role in their child's development. With the dawn of social media, modern-day parents not only have the chance to reflect on their personalities and parenting styles but also get a front-row seat to friends' and neighbors' styles far and wide, leaving the answer to the question, How are we doing compared to everyone else? only a click away.
The concept of parenting styles was first introduced in the 1960s by researcher and psychologist Diana Baumrind. She proposed three distinct categories of parenting, including authoritative, authoritarian, and permissive. Researchers later added a fourth category, uninvolved parenting.
Modern parents might add many more categories to this list, including Pinterest parenting, Helicoptering, Incubating or Hothouse parenting, Quick-fix or Band-Aid parenting, just to name a few. Today's parents are faced with challenges that no other generation of moms and dads could have ever imagined. A "one size fits all" approach won't cut it when guiding kids through issues like cyberbullying, school shootings, or online safety.
So, what IS the right thing to do when it comes to raising our children? At times it seems like the wealth of information available to parents only seems to compound the confusion and uncertainty, with contradictory information flowing from one article to the next. On social media we often see the best of each other's lives – a family relaxing on an island paradise, looking physically and emotionally fit, Pinterest-worthy snacks for the classroom party, the tidiest of tidy homes - convincing us that we must be doing something terribly wrong in our own parenting journeys. Comparing our parenting styles with those around us steals the simple joy to be found in our family unit and can leave us feeling paralyzed.
We spoke with Lorinne Burke, Licensed Clinical Professional Counselor and Marriage and Family Therapist with Northwest Counseling Center in Billings, to discover more about the impact this guilt trap can have on parenting styles. Burke says, "So often what we see around us is a trigger for our insecurities. Since it feels awful and seems to live in most people's stomachs, guilt can feel a lot like anxiety, insecurity, and even fear." She explains, "That same feeling of anxiety is probably why another parent keeps dressing their child in all the latest fashions or throws a Sweet 16-style blowout for their 6th birthday. Nobody feels up to it when they walk a newborn out of the hospital for the first time. We're all trying to fake it until we figure it out." Her advice is to give yourself grace and have grace for families that spend so much time and money staying busy all the time. "They're probably dealing with some of the same anxiety and guilt."
In the first few years of our children's lives, we may not think much about our specific parenting style. Most of the time is spent just trying to keep them out of harm's way! Even during these early years of development, our children learn more than just communication and motor skills - they are building their own personality. A parent's choices in how they respond to their child strongly influence who that child becomes. One researcher said, "You are a key co-author in the book of his or her life." Burke agrees and says, "Parenting style is usually something we pick up from how we are parented. We add in teachers and coaches, media, and general culture too. Once kids are in sports, dance, playgroups, and school, we start realizing that people do things differently. That can contribute to style choices as well."
No matter which style a mom or dad adopts, Burke suggests several key characteristics of healthy parenting. She recognizes that in today's culture, many well-meaning parents may act like a SEAL team member every time their child has a problem, swooping in to save the day. "Children NEED some problems that they have to work with themselves. The real message being given by these parents is, 'Sorry kid, you won't ever be able to do this on your own. You have to rely on us.' That's not going to produce healthy children with self-reliance and resilience."
Burke also works with children of parents who were abused or who do not like confrontation at all, who often give in and don't stand their ground on rules or consequences. "These same parents tend to get pushed too far and then come down on their children like the hammer of God! I ask these parents if either one of them is named Thor? They get the point and start laughing. I guess you could call them Rollercoaster parents. Their kids are never sure what will happen until everything has already picked up too much speed."
Burke states that parenting styles that work well during the toddler years have to be adapted to the changing needs of an older child, or there will be conflict. She encourages parents to give themselves grace when they make a mistake, model asking for forgiveness from their child. "Find your core values as parents. Instead of focusing on right now, think about the things you want to equip your child to do and deal with." Burke admits that parenting is a learning process and is often the furthest thing from Pinterest perfect. She says, "The biggest takeaway is to be consistent with rules, willing to learn and grow with your child, look for resources about parenting in the different stages, and understand that everyone's kid acts worse at home. You're not alone as a parent!"
Originally printed in the August 2020 issue of Simply Local Magazine
Never miss an issue, check out SLM's digital editions here!