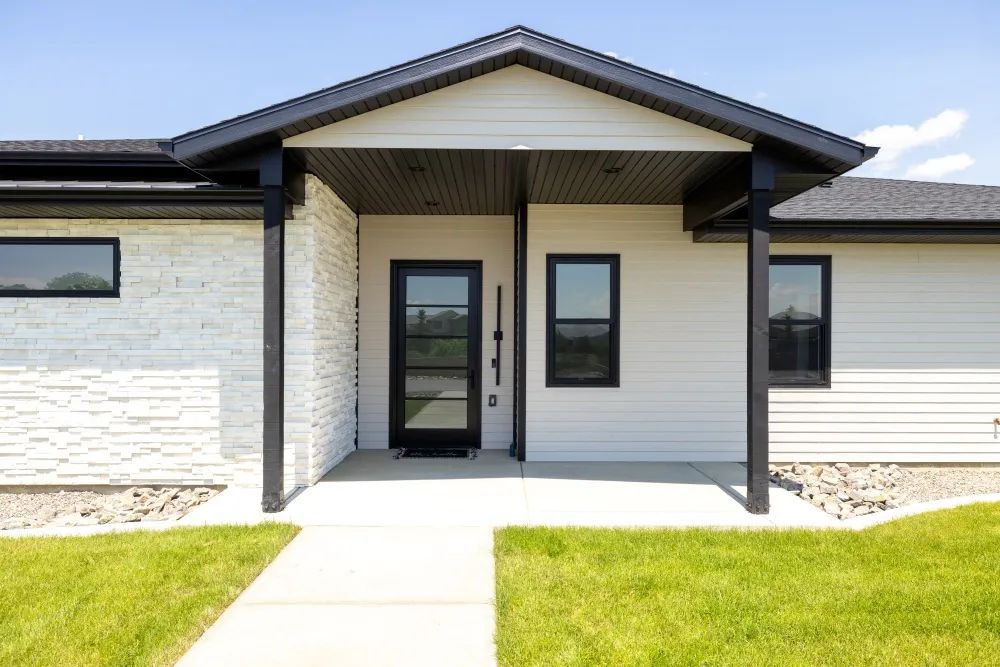 Financing Your Dream Home in 2024
October 2023
Do you hope to buy your dream home in 2024? If the current market has given you pause, it's probably for good reason. What used to be heralded as a sensible and safe investment, buying a home, is now more like your Facebook status in college - it's complicated. The Federal Reserve's mission to curb inflation has sent mortgage rates soaring at a historical pace while wages lag behind. While there are ways to work around present interest rates, and Billings remains insular from the volatility of other markets, it's tough to ignore the current economic realities.
Buying a house has long been part of the American Dream, a symbol of financial success and independence. Houses become homes, and homes shape us in powerful ways. In typical American fashion, though, our quest for better has been confused with more. To generations before us, simply owning a home was a dream come true, but now the implication of a dream home is luxury. Despite a decrease in family size over time, the median size of a new home built in the United States has increased by nearly 800 square feet since 1980.
Homes aren't just larger today - they cost more, too. The average home price in 1980 was $47,200; in 2023, it's a staggering $416,100. In 2020 alone, the housing market gained about $2.5 trillion in value, more than any year since 2005 (Forbes).
If you're looking for some good news, hang with me. Billings remains a relatively affordable place to live. Unlike Bozeman and the Flathead area, which have been flooded with buyers purchasing vacation properties, most people buying homes in the Billings are buying to live here. The market doesn't currently seem to favor buyers or sellers in particular, as Managing Broker for Pure West Christie's International Real Estate Billings Korynne Kern says, they are seeing some sellers holding onto the '20-'21 market (but values aren't going up like they were then), while many buyers are waiting on the sidelines for interest rates to drop.
When it comes to real estate, you know, it's location, location, location. Even in Billings, home values can vary wildly by neighborhood. Kern says the West End has been the focus of the city's resources and retail development, and it continues to be attractive to homebuyers. If you're hoping to find a house that has been updated in a desirable, established neighborhood, you're likely to pay a premium.
But if you find the house you can't live without, Courtney Fryling, Residential Real Estate Manager for Stockman Bank, says you shouldn't let current rates scare you away. Realtors have started telling clients to think of it like this: you date the rate and marry the house. Many predict that if and when rates drop, the market will be flooded with buyers, and home prices will rise again. In Fryling's opinion, "It's always a good idea to own property. If you can handle the payment and love the house, eventually rates will go back down, and we can refinance to a more affordable monthly rate." Refinancing comes with a cost - typically around 2% of the total loan - but it's still likely to save you money over the life of a mortgage.
Another tool to work around current interest rates is rate buydowns, precisely what it sounds like. A buyer can pay to lower their interest rate for a lump sum of money. Exact terms are variable and based on a buyer's lending profile. They can also be used as a negotiation tool; if a seller is particularly anxious, they may help buy down the rate for the buyer. To provide some context on the impact of interest rates, a drop of 1% on a $300,000 30-year fixed-rate home loan comes out to around $200 savings in monthly mortgage costs.
For those looking at new builds, construction in Billings continues sprawling, though a recent report cited a 50% decrease in building permits within city limits compared to last year. As rates rise, inventory has been sitting on the market longer. Stockman Bank's Market President, Spencer Frederick, says builders are taking a (likely needed) more cautious approach not to overextend themselves. For many homebuyers, the current cost of building doesn't equate to something affordable.
If you're already a homeowner and love your current neighborhood, renovating might make more sense (more on this next month). Many homeowners could take advantage of 2-3% interest rates in 2020, and now the idea of taking on a new mortgage at current rates defies all financial logic. To that end, Frederick shares that home equity lines of credit (HELOC) have become increasingly popular. Home equity financing can be set up as a loan or a line of credit. With a home equity loan, the bank can advance you the total loan amount upfront, while a home equity line of credit (HELOC) provides a source of funds that you can draw on as needed. The equity in your home is the difference between what your home could sell for and what you owe on the mortgage.
Any way you slice it, buying a home in 2024 is likely to be costly, and there's never any guarantee that rates will drop. The price of homes in the United States has outpaced wage growth over the past decade, and according to the Federal Finance Housing Agency, home prices rose 74% from 2010 to 2022, while the average wage rose only 54% during the same time. However, industry experts say that regular homebuyers who plan to live in their homes for more than five years should be less concerned about timing the market.
If the budget is there, despite a dismal market, it's likely prudent to move ahead with buying your dream home. Be sure to find a good realtor, and take advantage of a local bank's service and financing opportunities. If you're on the fence, there's no harm in waiting. As financial guru Ramit Sethi says, "Rent is the maximum you'll pay, but your mortgage is the minimum you'll pay." Either way, let's be careful not to elevate spaces over the connections built inside them.
Originally printed in the October 2023 issue of Simply Local Magazine
Never miss an issue, check out SLM's digital editions here!