February 2020 Family Fun Freebies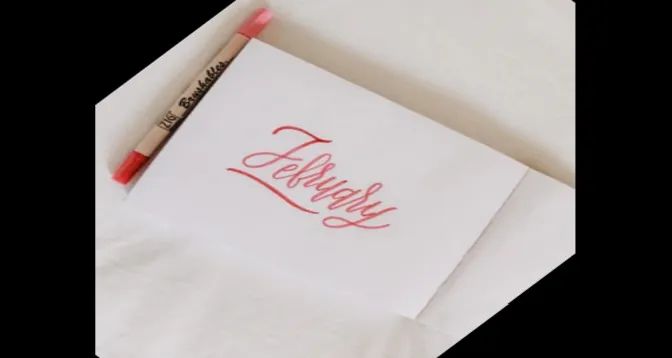 February 3, 2020 | by b davis
We've officially left behind the month that feels like it's 1,567 days long and moved into the shortest month of the year (with a bonus day in this Leap Year). As we (finally?) settle into winter, there are still plenty of opportunities to get out of the house for some free family fun!
BILLINGS PUBLIC LIBRARY
Wednesday/Friday Fun at the Library, 3-4:45pm– Play games and build LEGOS from 3-4:45pm, every Wednesday and Friday at Billings Public Library in the Craft Corner!
Friday Night Fun: Gnomeo & Juliet – Friday, February 7, 6:30-8:30pm. Separated by a garden fence and a feud, are blue gnomes on one side and red gnomes on the other. This doesn't stop blue Gnomeo and red Juliet from falling in love with each other. Do they have a future together? Rated G
Valentine's Day Card Make and Take Craft – Monday, February 10, 3-4:45pm. Share the love! Make some Valentine cards for your friends and family! Children under the age of 8 must be accompanied by an adult for supervision. Please limit two cards per participant.
Friday Night Fun: Valentine's Day Bingo – Friday, February 14, 6:30-8pm. Celebrate Valentine's Day with the whole family at the Library!
Friday Night Fun: Indiana Jones Geek Out! – Friday, February 21, 6:30-8:30pm. We're celebrating Indy's many adventures with a special Geek Out event! Join us for games, crafts, green screen, and snacks while you enjoy one of our favorite heroes on the BPL Community Room screen.
Circus Variety Show – Monday, February 24, 6:30-7pm. Celebrate the wrapping up of Billings Public Library's Family Reading Program this with an evening of juggling, magic, and escape art with Patrick from Montana Premiere Entertainment. For more information, please call the Children's Services Desk at 657-8256
Friday Night Fun: With Chess, Checkers, and Board Games – Friday, February 28, 6:30-8:00pm. Come play board games and make some new friends at the library! An assortment of games will be provided, but families are also welcome to bring their own. Light refreshments will be served throughout the evening.
Tech Tower: Mars Rover Exploration – Saturday, February 29, 3-4pm. Get ready to explore with the Mars Rover! Children ages 6-8 are invited to come learn about Mars and the upcoming 2020 NASA mission to send a new rover to Mars. Children will try their own hand at navigating a rover through NASA SpacePlace and other games. Pre-registration is required, please call 657-8256 or stop by Billings Public Library's Children's Desk.
MONTANA AUDUBON CENTER
Open House– Saturday, February 15, 11am-3pm. Open House at the Montana Audubon Center is a great time to explore the great outdoors and ask a naturalist any questions you might have.
DOWNTOWN BILLINGS
Wise Wonders: First Free Friday Night – Friday, February 7, 5-9pm. Visit Wise Wonders every first Friday of the month for free from 5pm to 9pm!
Billings First Friday's 2020 – Friday, February 7, 5-9pm. Invite your friends, family, colleagues, neighbors and more to spend each and every First Friday in the heart of our community. First Fridays in Downtown Billings offer up a monthly glance of the best our downtown community has to offer after 5pm. Many downtown shops extend their hours, restaurants feature diverse menu options, local entertainment and artists are highlighted, and monthly themes offer a variety of unique, fun experiences for the whole community to enjoy. First Friday is coordinated and promoted by the Downtown Billings Alliance.
First Friday at YAM – Friday, February 7, 5-9pm. Stop by the YAM every First Friday! Each month the museum will feature either an artist, musician, or lecture series. Free parking and free admission to our current art exhibitions.
This House of Books Story Time – Saturday, February 8, 1-2pm. Join us for Story Time on Saturday, February 8 (from 1 to 2 o'clock) will one of our own. Member-author Cindi Harriman Hoiness will read the story of Rooter to us. ROOTER CAN'T BREATHE was one of top 10 bestselling books for children and young adults at This House of Books in 2019.
BARNES & NOBLE
Get a Clue! Event – Saturday, February 29, 2pm. Introducing the InvestiGators, a new graphic novel series about super spies who uncover clues and crack cases---perfect for fans of Dog Man and Diary of a Wimpy Kid! Join us for activities, a mystery game, and giveaways.
RIMROCK MALL
JCPenney Kids Zone – Saturday, February 8, 11am-12pm. Create a fun Valentine's Day desk box.
TARGET (BOTH LOCATIONS)
Celebrate Dr. Seuss's Birthday at Target – Saturday, February 29, 10-11:30am. Visit either Target location for giveaways, activities, and a read along of Happy Birthday to You! Readings begin every 30 minutes.