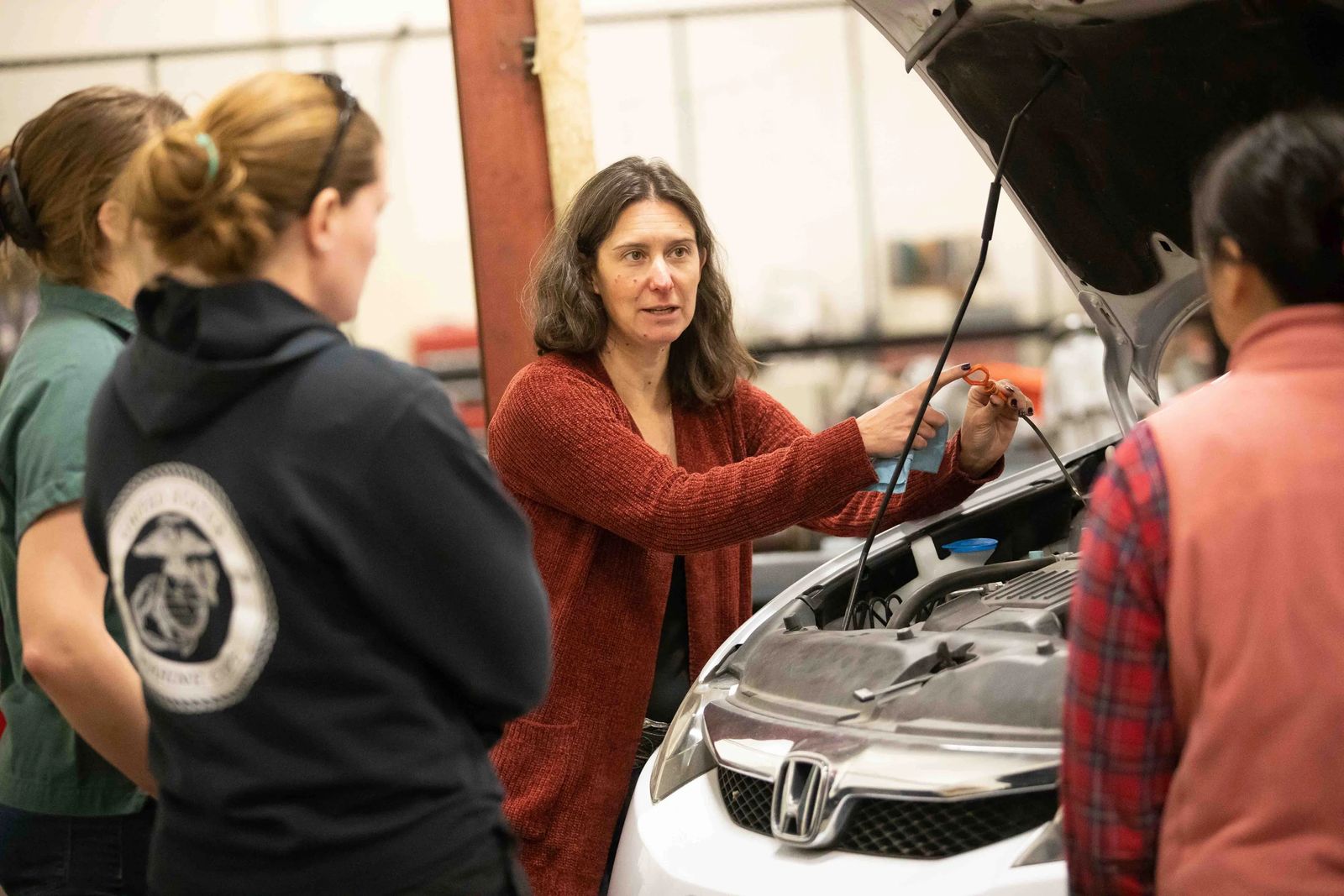 City College at MSUB Hosts Women in Automotive Workshops
April 11, 2023
From MSUB Release, adapted by Kelly McCandless
While many of us drive a vehicle daily, we generally aren't called to work on our cars to keep them running. Building a basic skillset can be tremendously helpful not only in keeping a vehicle running well, but also in keeping yourself and others safe on the road.
City College at Montana State University Billings began hosting Women in Automotive workshops in early 2023. The free workshops allow participants to learn about basic car repair and maintenance of oil, coolant, and brake condition, and how to change a tire and measure tire pressure. The workshop is a hands-on learning experience that is open to the public, though this course is intended for women. Kat Pfau teaches the workshops in addition to her duties as an automotive instructor at City College at MSUB. Her goal is to create a space that feels safe to dig in, ask questions and get more comfortable with vehicles.
"Cars are a part of our everyday lives, and it is important to know the basics of your vehicle," Pfau says. "I want to provide a safe atmosphere where women can ask questions about their car and not feel embarrassed. At the end of the class, my hope is that every participant will feel more empowered and more knowledgeable about their vehicles."
The next workshop will be held on April 29 and will run from 10 a.m. to 1 p.m. Women may register for the event by clicking here.
This program is funded through the Office of the Commissioner of Higher Education as part of a Nontraditional Occupations Perkins Grant. This grant targets individuals in career fields that are considered nontraditional for their gender.