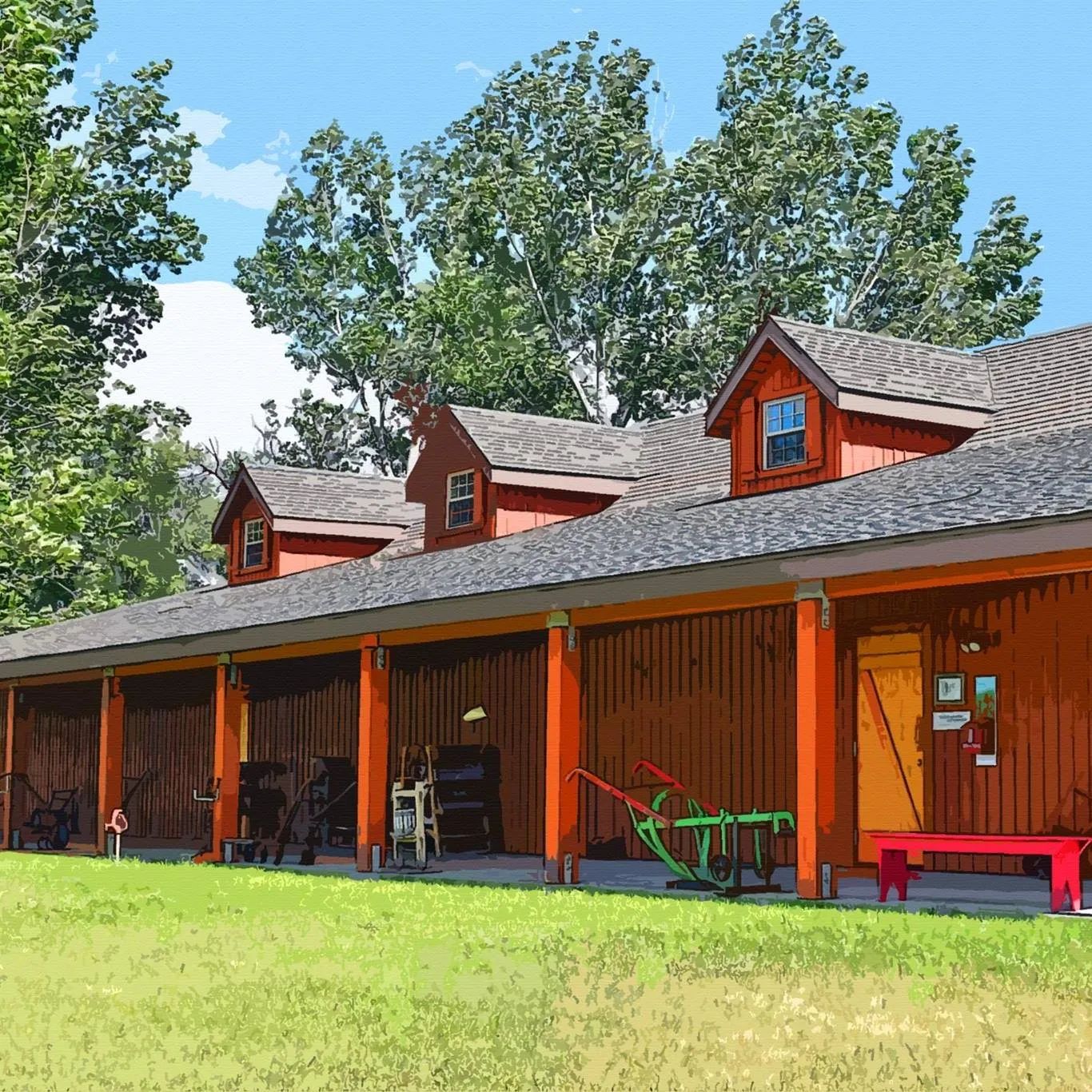 photo courtesy of Huntley Project Museum
Backyard Exploration Series: Huntley Project Museum
July 8, 2022
Billings is such an incredible place to live. We get the benefit of expansive prairies and truly big skies meeting up with mountain peaks and river valleys. Our community is nestled between modern experiences, amenities, and historic icons everywhere you look. Taking the time to explore your own backyard will yield a tremendous amount of treasure in the form of lasting memories, educational experiences, and, hopefully, a growing appreciation for all of Montana.
For our next stop on the Backyard Exploration Series, let's visit the Huntley Project Museum. Less than 20 miles east of Billings, this little town is known to most locals, but unfamiliar to some who have not stopped to experience its charm. There is no charge for admission and the grounds are expansive, offering a wide variety of fun experiences. Pack a picnic lunch and plan to make this jaunt on a nice day so you can explore both inside and outside.
The Huntley Project Museum tells the story of the Huntley Irrigation Project, which started back in 1907. Irrigation may not sound riveting on the surface, but this museum is surprising. It sprawls over 10 acres, boasts 18 homestead buildings, and showcases "hundreds of turn of the century farm implements and thousands of artifacts" according to its website. The huge, antique farm equipment peppering the acreage is such an awesome way to see just how difficult farming and ranching was back then.
The mission of the museum is to preserve, interpret, and share the human history of the geographic area known as the Huntley Project. They emphasize the homesteading era from the late 1800s thru the early 1900s including the technology and history of irrigated agriculture in the northern Great Plains.
The main building houses exhibits with a more traditional museum experience including interpretive signage, volunteer guides, and loads of cool equipment to explore. Beyond the main building, the site feels a bit like a moment frozen in time. Visitors walk along the boardwalk and find themselves among what appears to be an old pioneer town. The buildings in this area are original to Huntley Project and offer insight into what life was like in the 1800s and 1900s. Places like the Osborne School House are particularly fun for kids to explore.
A great time to visit not just the Museum, but Huntley Project itself is during Homesteader Days, scheduled for July 8-9, 2022. Friday evening kicks off the event with an outdoor concert, and Saturday is filled with fun for the whole family (live music, parade, Kids Carnival, Farm Games, and so much more!). All the details on this fun event can be found at http://hplionsclub.org/event-overview/.
Hit the road and immerse yourself in years gone by. This visit is sure to be one for the memory books!