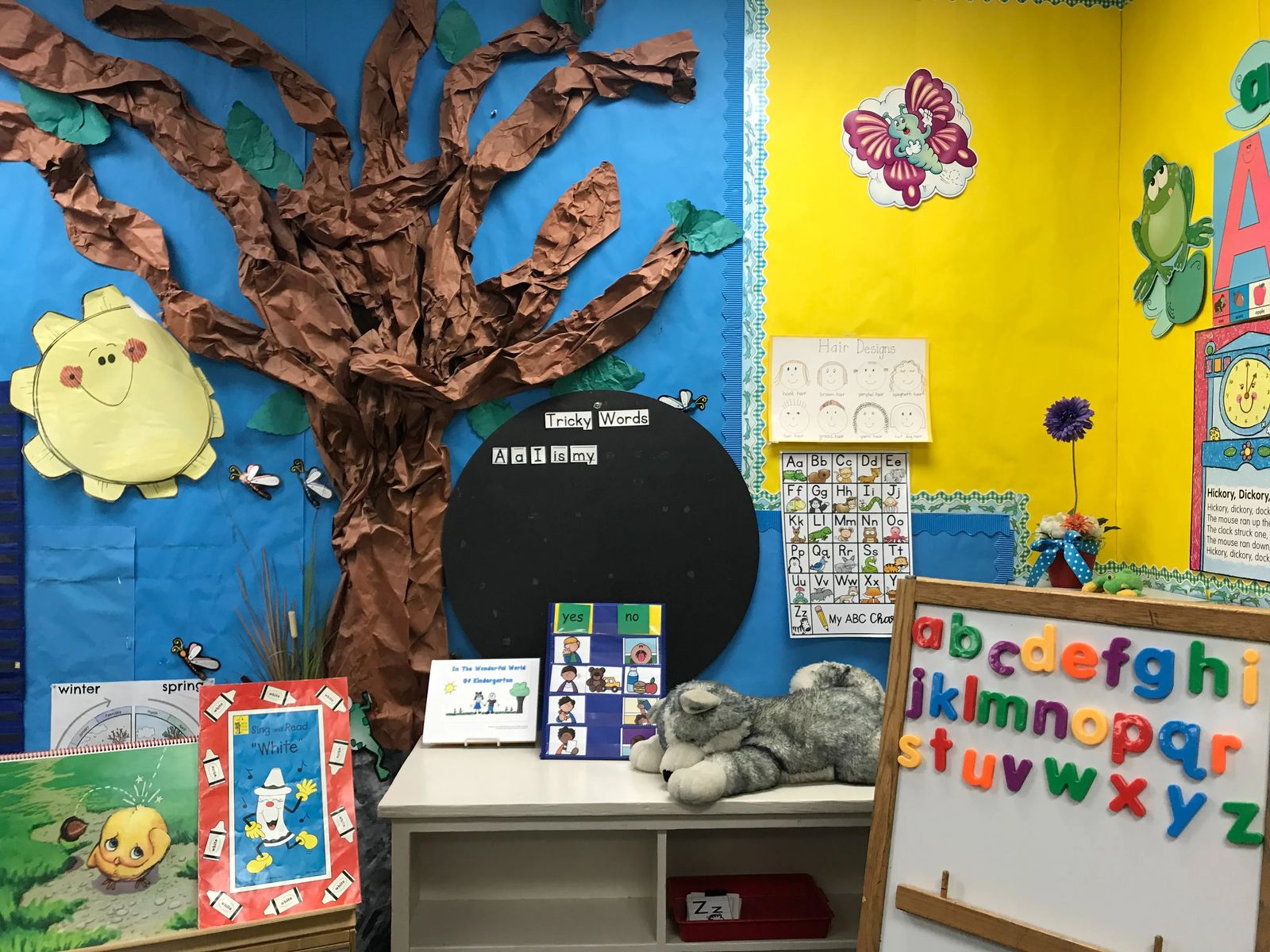 AWARE's Early Head Start Services
February 2022
What happens when you want the best for your children but cannot provide it or find an available service? You get together with fellow parents and make something happen! Or at least, that's what a group of parents sitting at a kitchen table dreaming of their children with special needs' futures did in 1974. "Their discussion led to the opening of a small furniture refinishing business where people with developmental disabilities could learn a trade and make a valuable contribution to the community." And so, AWARE was born!
Now, decades later, AWARE has evolved and expanded to meet community and family needs (prenatal through adult) across Montana.
Services include residential group homes, mental health support for adults and children, school-based programs, child advocacy in response to allegations of child abuse, and early childhood services.
Colleen Bosch, Early Childhood Services Director, shared more on the development and expansion of these services, which began in the 1990s-2017 through a series of grants.
What is Early Head Start?
"We provide services to 56 low-income infants, toddlers, and their families in the Billings area at no cost to those eligible," Colleen explained. With multiple classrooms available, the services include half or full-day classes year-round with ten or fewer students per class.
The program, which supports vulnerable children and their families, "is designed to nurture healthy attachments between parents and their children. We support both mothers and fathers as the child's first and most important teacher in their child's school readiness journey." The services, Colleen continued, "offer parent/teacher conferences and two home visits by teachers each year to share progress, observations, and determine goals for the child." Not only are the services helpful for the families but also the kids! They flourish from the evidence-based, and individualized curriculum teachers use to plan daily activities.
And AWARE's services go beyond education. "Our mental health therapists are available to provide trauma informed services and support."
With many families struggling to find childcare due to the pandemic, Colleen added, there are "56 slots in our early childhood center to help fill this gap. Children receive 2/3 of their daily nutritional requirements while in care, and diapers and formula are provided." In addition, Colleen pointed out, "the social and emotional support to children and families during a very confusing time is critical to children experiencing a disruption to their normal routines." And those disruptions aren't only a result of the pandemic. The Early Head Start services support parents who have a variety of risk factors, including single parenting, homelessness, unemployment, lack of transportation or childcare, and/or mental health challenges.
Who qualifies for these services:
Families with low income
Families with infants with significant disabilities
Families receiving public assistance
Children in foster care
Children from families experiencing homelessness
Ultimately, Colleen explained, through their support and services, Early Head Start aims for SUCCESS:
Success is watching a parent become employed by Early Head Start, enroll in classes, obtain a Child Development Associate Credential (CDA), and locate housing and transportation while feeling empowered as a role model for her child.
Success is building a partnership with a parent whose child, for various reasons, has low attendance, identifying barriers and solutions while providing ongoing support and community resources, and seeing the child begin attending school daily.
Success is supporting the family whose child was just returned home from foster care. Because of their childcare services through EHS, the parent can continue with employment and maintain housing and transportation. It is the relationship that is developed between our EHS staff and the parent that allows parents to trust and ask for help.
If you or someone you know could benefit from these services (or is interested in a childcare partnership), please contact Colleen at 406-652-5345. And if you'd like to help support our community through teaming up with AWARE, consider volunteering or donating (www.aware-inc.org/donate). Find them on Facebook and Instagram. And let's make others more aware of these Early Head Start Services!
Originally printed in the February 2022 issue of Simply Local Magazine
Never miss an issue, check out SLM's digital editions here!