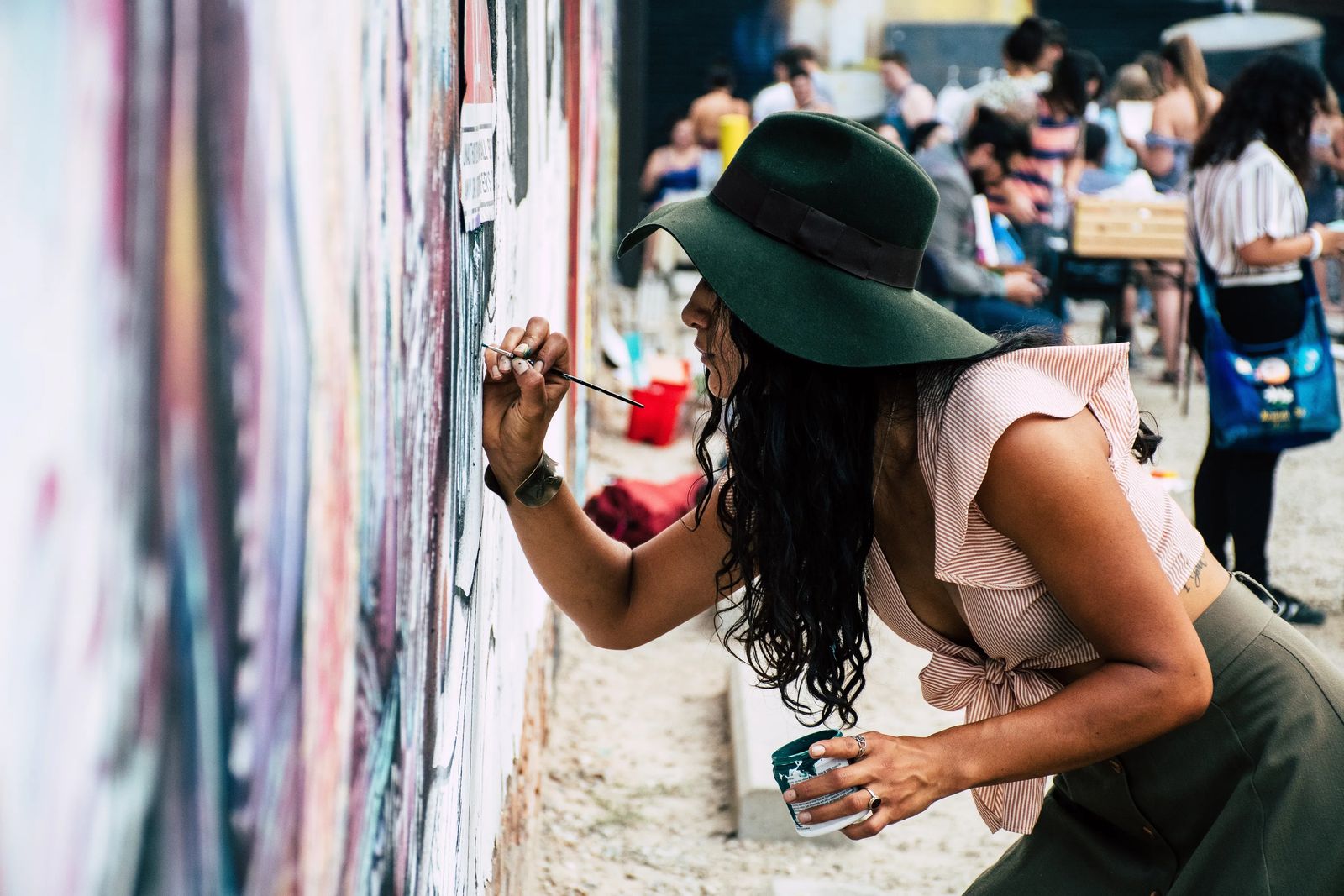 Applications Being Accepted for Artist-in-Residence Program at the YAM
September 19, 2023
Yellowstone Art Museum Media Release
Artists, it's your time to shine! The Yellowstone Art Museum is currently accepting applications for its Artist-in-Residence program. In its 17th year, this program could allow you to practice in the same space as some of Montana's most celebrated artists. As Artist-in-Residence, you're able to enjoy 24-hour access to the 800-square-foot Gary and Melissa Oakland Artist in Residence Studio, located inside the Visible Vault. This provides the opportunity to connect with new audiences, expand your practice, and become a member of the YAM family!
You're gonna want to know...
Applications are due by Monday, October 9, 2023
Applications will be reviewed beginning Friday, October 13, 2023; applicants will be contacted the following week
The YAM's residency program begins in mid-January. The duration depends upon the scope of the artist's proposal and the applicant pool.
How to Apply
Residences are selected based on their work's merit, interest in public interaction, and the scope of their artistic investigation. To apply, please complete the following application and return it to YAM's Curatorial Assistant, Kimberly Gaitonde, by email at curatorialassistant@artmuseum.org or by mail to Yellowstone Art Museum, ATTN: Curatorial Assistant, 401 North 27th Street, Billings, MT 59101:
Resume
Artist Bio and Statement
Concise proposal stating interest and scope of work to be produced while in residence and preference for residency duration and weekly availability.*
Images of relevant work with corresponding title, date, medium, and dimensions.
Professional reference(s)
* Housed in the Visible Vault alongside the Museum's collection, there are some limitations in media use (no open flame, toxic fumes, dust, etc.).
Studio Location & Conditions
The Studio is located within the YAM's Visible Vault collection storage building: 505 N 26th Street, Billings, MT 59101.
Artists will have 24-hour secured access to the 800-square-foot Gary and Melissa Oakland Artist in Residence Studio.
Requirements
The Artist-in-residence must maintain at least 20 hours weekly in the studio.
Coordinate occasional school studio visits with the Education department.
Maintain an open studio and interact with the visiting public during special events such as First Fridays and Art Walk.
Hold an exhibition of the work completed during the residency in the Visible Vault exhibition space.
Housing is NOT provided.