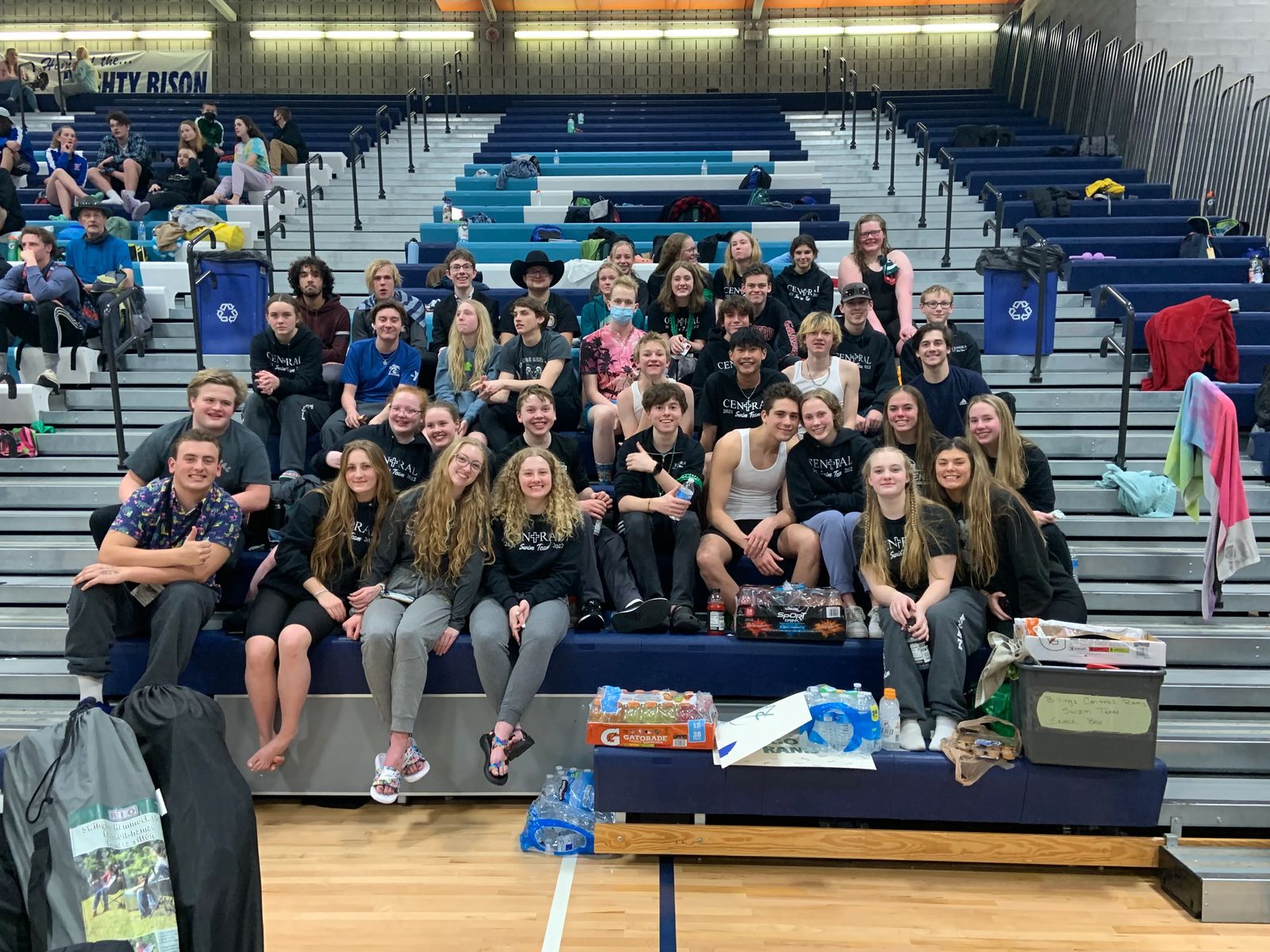 A Stroke of Genius: Central High Swim Team Dominates Both In & Out of the Pool
March 30, 2022
by Kelly McCandless | photos courtesy of Coach Robyn O'Nan
Any athlete or sports fan must have respect for the athletic prowess and commanding skill required of swimmers. The work happens in the pool, and success rests on the literal power of the athlete's body. Arguably one of high schools' most challenging sports, the skills on display are nothing short of impressive.
The demand on the athletes is part of why the recent history of the Central High Swim Team is so remarkable. According to Head Coach Robyn O'Nan, Central has accomplished more than 20 first place finishes at the state level since she got involved with the team as an assistant coach during the 2009-'10 season.
"We were very small back then with only 20-22 kids total on both teams," Coach O'Nan explained. "We had lots of club swimmers and beginners. Brenden Smith was the Head Coach then and we committed to focus both on new swimmers as well as those with experience." That dual focus made a huge difference when those new swimmers started becoming major team contributors.
Coach O'Nan took over as the head coach during the 2015-'16 season, but the team has been dominant across the state for more than a decade. The approach she and former Coach Smith took really helped to grow the team. This year, they had 46 swimmers competing.
"We welcome anyone to our teams, with our without experience," O'Nan said. "We coach these kids to understand that swimming, the skills they master, it must come from inside us. We get outside support from parents and administration, coaches and fellow teams, but we also have to inspire ourselves and each other to succeed."
According to Coach O'Nan, watching someone come in without any stroke abilities and working hard over the years to be able to place at the state level is, "just so awesome." She's quick to point out that while some years their team includes a number of club, or experienced, swimmers, other years they have very few. "Last year I didn't have many club swimmers at all, and the boys still won State by three points."
The competition heats up statewide. Since swimming is not as large as some other high school sports, the AA and A/B schools (divisions based on district size/student population at the state level) often compete against one another. This keeps the athletes pushing as all the teams swim against one another, regardless of resources.
When asked what sets Central's Swim Team apart from others, Coach O'Nan said, "We are very family oriented on our team. We fight together, work together six days a week, and we work things out. They all are supportive of one another."
She also explained that the coaches focus on the whole individual. "My assistant coaches (who are all former swim team members and Central alum) know that problems in life outside of sports take precedent. Their life matters and we coach them however we can. We want to give them skills to go forward with no matter what they do. We consider it much more important to grow the human than to focus only on growing the athlete."
Another thing setting this team apart is the devoted and skilled assistant coaching staff. Coach O'Nan credits Sami Belisle, Maggie Meyer, Devin DuVal, George Beddow and John Healy as well as the incredible work of the student-athletes as the real secret to Central's continued success.