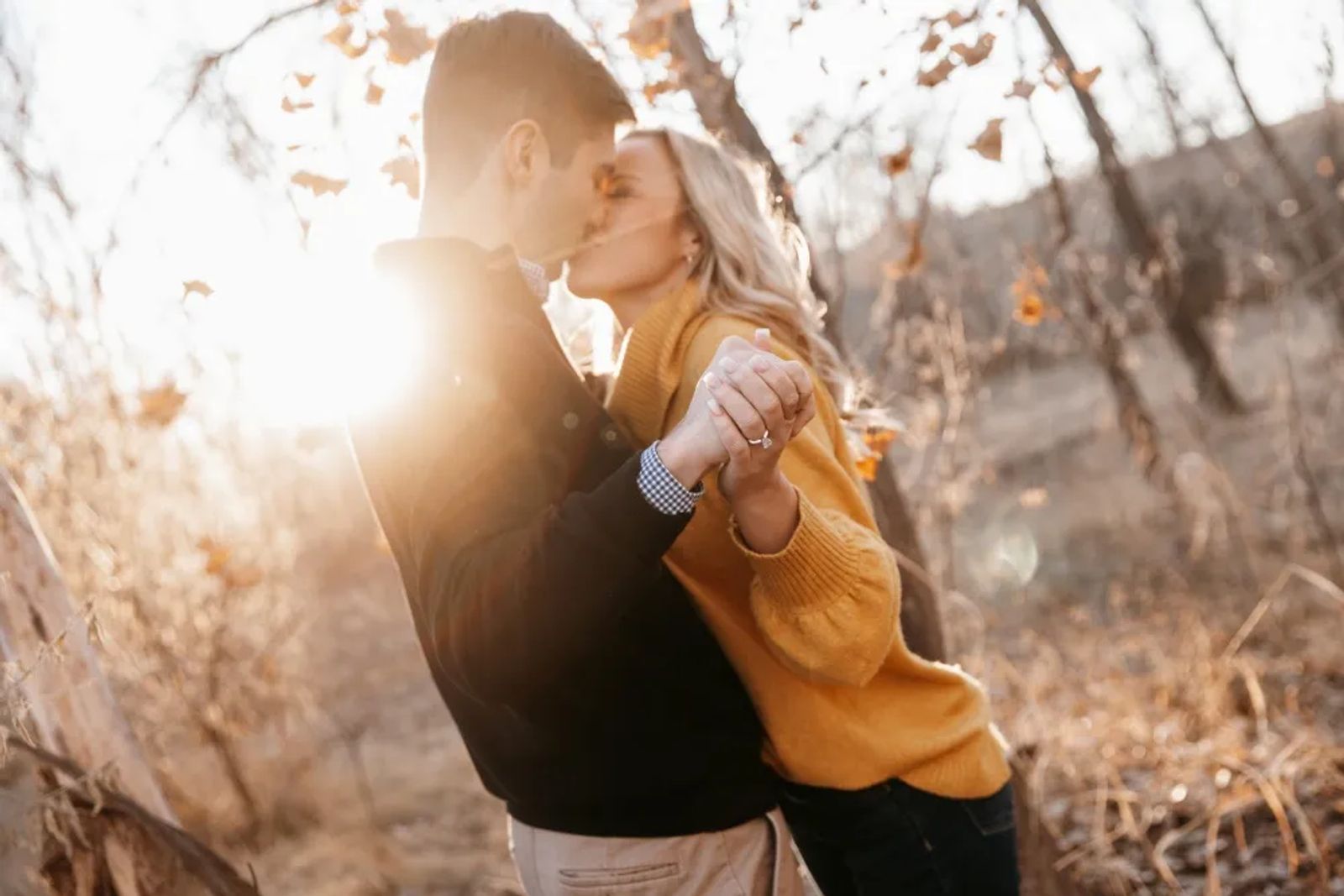 3 Powerful Components to Healthy Relationships
February 2021 | by gwen felten
Recently someone asked me, "What does love look like in a healthy relationship?" We all desire to know the secret ingredients of a healthy long-term marriage. Instead, we find ourselves in our society, surrounded by examples of unhealthy and failing relationships. Sadly, it seems we are quickly losing the essential attributes that are found in healthy, long-term relationships. As a therapist, I have attended many workshops on couples counseling and read numerous books about building relationship skills. The common denominators are developing good communication skills, establishing and maintaining trust, cultivating healthy intimacy, and managing conflict. While these are all noteworthy relationship skills, I want to focus on different attributes that I have witnessed and experienced in long term relationships.
Do No Harm
The first attribute, Do No Harm, comes from a conversation I recently witnessed my mother having with a nurse. The timing of Mom's medical appointment fell shorty after my parent's 56th Anniversary. My mom was so proud of her relationship with my dad; she couldn't help but share a few details with the nurse. My mom proudly proclaimed, "I've been married to the same man for 56 years. Yep, we just celebrated our 56th anniversary. The best thing about my husband is that he would never harm me. He is so sensitive and always makes sure he doesn't hurt my feelings." I must admit my mom's statement warmed my heart. There was a true sense that she feels totally cherished by her husband. This seemingly simple attribute, "Do not harm your partner," came to my mind. So simple but so essential. Psychologists and renowned marriage counselors Drs. Les and Leslie Parrot talk about the importance of cherishing your spouse, which includes "do not harm them." As a therapist, I see so much damage to relationships, and it is truly heartbreaking. If more people lived by the principle of DO NO HARM, more relationships and marriages would likely be flourishing instead of failing. I'm not implying couples will be free of conflict, but making a goal to be less harmful to your loved one can smooth out various challenges.
Intentional Commitment
An attribute that I witnessed in my grandparents' 64 years of marriage is the concept of intentional commitment. They were from an older generation who kept items indefinitely. They did not discard things until they were rendered entirely irreparable. They treated their relationship with the same philosophy. It was clear they shared this mindset: Be Intentional with your commitment to one another and have purposeful plans to grow and nurture your relationship. Being intentional is a verb that involves developing plans and acting on them to preserve the marriage and commitment. Couples can strive to be intentional about dating, developing better communication skills, and maintaining intimacy. Intentionality is having a resolute mindset that relationships take work; they are not haphazardly put together, and that with care and nurturing, marriages will bloom. So, I encourage you, have intentional plans to work on your relationship.
Have Fun with Each Other
The third component to a healthy relationship is: Have fun with each other. I firmly believe one of the key components to my marriage of 22 years is our ability to have fun and enjoy each other. I know it sounds simple and perhaps cliché, but I find it is often overlooked. When we enjoy someone's company, we are motivated to be together. Fun can be very simple, like playing cards, enjoying a hike, cooking dinner together, or maybe just an overnight trip out of town for a weekend getaway. Whatever it is that works for you and your spouse, I strongly suggest finding fun ways to enjoy each other. Shared activities are powerful and essential in maintaining and strengthening the bond in a relationship. Drs. Les and Leslie Parrot stress that shared activities are typically a priority for men in marriage and that relationships usually benefit from shared activates together.
For example: whenever I am upset or frustrated in my marriage (and I have been), I replay fond memories of enjoyable moments in my mind to keep me motivated. I remember being in Minneapolis a few years ago for a conference. Mike was planning to meet me the day my conference ended for a weekend getaway. While I was sitting in the hotel lobby waiting for Mike's arrival, I was gleefully tracking him on my "find-a-friend" app. As he got closer to the hotel, feelings of excitement and giddiness swept over me. I later found out he was tracking me in the same manner. We were both eagerly anticipating our time together. I still hold this moment of our fun time together close to my heart. When times get hard, these are the memories that motivate us to work through those hardships.
So there you have it, what I consider to be three powerful components to a healthier relationship. Do No Harm, Be Intentional, and Have Fun Together. Yes, there are other important attributes in a marriage that are also essential, so do not discard those. The hope is to weave these three into your relationship, and maybe you can set a new trend of "generational love" for your family!
Resource: SAVING YOUR MARRIAGE BEFORE IT STARTS, by Les and Leslie Parrott.
Originally printed in the February 2021 issue of Simply Local Magazine
Never miss an issue, check out SLM's digital editions here!