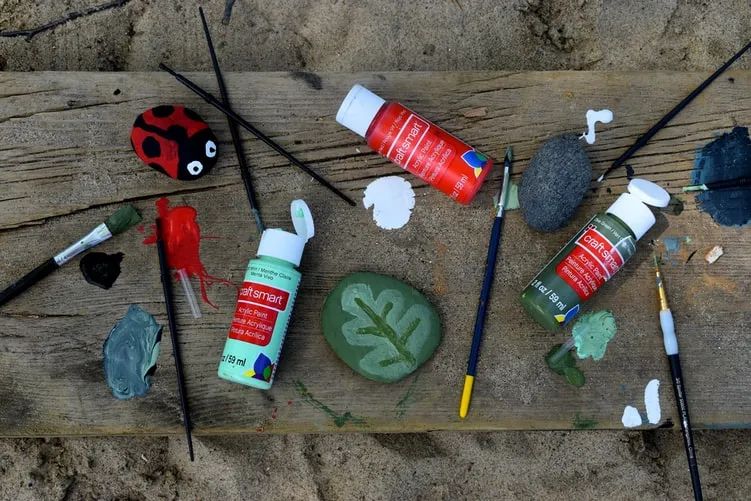 2021 Camp Guide | Arts & Crafts
April 2021
brought to you by simply local magazine
GERMAN SOMMERFEST/MINI SOMMERFEST
Billings Family YMCA
billingsymca.org | 406-248-1685
Week 1: June 7-11,
Week 2: June 14-18
M-F: 9am-12pm
Grades: 3rd-6th / K-2nd
Cost: Members- $125/week, Offsite members- $150/week, Non-members- $175/week
Location: Billings First Congregational Church
Campers will spend the week led by Kristi Schell, learning basic German, play games, make crafts pertaining to German holidays, and eat German food!
Register by May 31 to avoid late fees!
GRANITE'S ACTIVE SUMMER CAMP
Granite Health+Fitness
Ages: 4-12
Weekly sessions starting June 7-Aug 13
12:30-3:30pm, M-F
Cost: $75/week-member; $95/week-non-member
Location: Start and end at Granite Sport Daycare
Fun-filled afternoons of everything from arts & crafts, music, swim lessons, adventure, science projects, rock climbing, character building, and more! Sign up weekly, spots limited!
Sign-ups available now: Contact jen.farewell@granitebillings.com with questions.
SUMMER ART ACADEMY
Yellowstone Art Museum
artmuseum.org/educate/childrens-camps | outreach@artmuseum.org
June 7-11
Ages: 7-14
3 daily sessions, 8:30am-2:30pm
4 daily sessions, 8:30am-4:15pm
Location: Tech Hall and Bair Family Science Center
Parking: RMC parking lots off of Rimrock Rd, no permit required
This year, young artists will be learning from professional artists in small groups on the campus of Rocky Mountain College and online. We are still refining the details of Summer Art Academy 2021 to ensure the best experience for young artists, no matter their location.
Details available and registration opens April 1!
SUMMER ADVENTURE CAMP
Magic City Gymnastics
magiccitygymnastics.com | 406-221-2424
M-F, 9am-3pm | Bring a sack lunch
Grades: Entering 1st-6th
Cost: $190/child/camp
Located in Rimrock Mall
All camps include swimming, field trips, games, crafts, fun, new friends, gymnastics, ninja.
June 7-11: Phineas and Ferb: Summer Vacation
June 14-18: Super Heroes
June 21-25: The Great Relay Race
June 28-July 2: USA All the Way
July 5-9: Spectacular Science
July 12-16: Christmas in July
July 19-23: Backyard Bash
July 26-30: Olympics - Sports Galore
Aug 2-6: Dr. Seuss and Friends
Aug 9-13: Better Than Back to School
LINDI'S ART ADVENTURES 1
Montana Audubon Center
mtaudubon.org/center | 406-294-5099
June 14-18 | 8:30am-12pm
Grades: Entering 3rd-9th | Cost: $155
Fabulous Fun Field Studies! Learn all the tricks and tips to master watercolor brush pens as you create detailed field studies and more. Each camper will take home a watercolor brush pen set, a field study guide/workbook, pencil, waterproof pen, eraser, and tote.
*Additional $20 fee for take-home supplies*
MUSIKGARTEN NATURE TRAIL AT ZOOMONTANA
Karen Haughey Music Studio
khmstudio.com | 406-671-9574
Location: ZooMontana
June 14-18 | 9-11:30am OR 12:30-3pm
Ages: 4.5-7 years
Our popular day camp connects music, art, and nature!
Cost: $150 (includes all music and art supplies)
SUMMER ART STUDIO 2021
Yellowstone Art Museum
406-256-6804 x238 | outreach@artmuseum.org
Ages: 5-12
Morning Session: 10am-12pm
Afternoon Session: 1-3pm
Register for our Thursday classes and you'll tour, explore, and learn to create art. Every week focuses on a different exhibition and technique. Check to see if we will be on Zoom or at the YAM.
Cost: Virtual Zoom Classes | $8 for members and not-yet members
Cost: Classes at the YAM | $10/Members ($8/Member-Only Additional Child), $20/Not-Yet Members
June 17 | Figure It Out on Zoom
Dress a model. Draw a model. Explore drawing using lights and darks. Based on John Giarrizzo's Work From Life. Take home art supply packet included in registration.
June 24 | Sen-STAIN-tional on Zoom
Combine inks with supplies from your own kitchen to create art about what you eat and why. Inspired by the work of Luzene Hill. Take home art supply packet included in registration.
*The following classes will take place either online or at the museum if CDC guidelines allow us to safely gather. Please check Facebook or call for updates*
July 1 | Painting on the Edge
Paint big. Focus on the horizon. Based on art from the YAM's permanent collection.
July 8 | Hanging Out
Create a 3D work of art that you can hang on the wall. Based on the North x Northwest: Out of Isolation exhibition.
July 15 | Crazy Big Collage
Make a life-sized invisible you using huge paper, vinyl stickers, and more. Inspired by I Refuse to Be Invisible, a crazy big collage by Njideka Akunyili Crosby.
July 22 | Think. Blink. Paint.
First, paint blindfolded to discover a new style. Next, add details to create something unexpected. Based on art in the I Refuse to Be Invisible exhibition.
July 29 | Clay Lines
Create with clay and then paint with clay. Inspired by the ceramics of Rudy Autio.
LINDI'S ART ADVENTURES 2
Montana Audubon Center
mtaudubon.org/center | 406-294-5099
July 5-9 | 8:30am-12pm
Grades: Entering K-2nd | Cost: $155
Sketch & sculpt your favorite creatures ranging from prehistoric beasts to critters who call Montana home. Each camper will make and paint multiple clay sculptures and receive their own personal sculpting/sketching workbook, pencil, pen, eraser and tote bag.
YAM CAMP
Yellowstone Art Museum
406-256-6804 x238 | outreach@artmuseum.org
Aug 2-6
Ages 6-8, 9:30am-12pm
Ages 9-12, 1-3:30pm
Cost: $95/Members, $75/Member, $125/Not-Yet Members
Young artists spend a week at the YAM creating art, exploring the galleries, and making friends. Our 2021 theme is "Anything Can and Will Happen." This summer will feature surprise guest artists, art supplies that you never imagined, enormous works of art, and more. Currently planned to take place at the YAM.
BOZEARTS SUMMER ART CAMPS FOR GRADES K-6
Originally printed in the April 2021 issue of Simply Local Magazine
Never miss an issue, check out SLM's digital editions here!