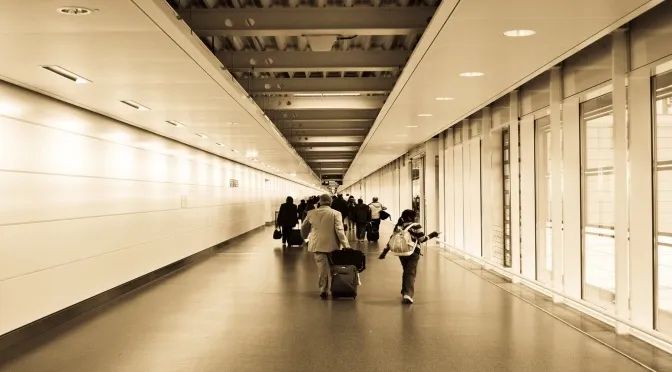 Tips for Traveling with Children
Traveling with children can be difficult and frustrating, and it may seem like it isn't worth the hassle. However, with the right amount of preparation, taking a trip with your children, whether it's a large family vacation to an exotic location or a simple road trip, it can be exciting and even relaxing. So, the next time you are planning a trip for your family, keep these tips in mind in order to have to a more enjoyable time with your children.
Plan Transportation Ahead of Time
Depending on where your traveling to, your options for transportation will vary, in any case, it is best to plan ahead of time to avoid problems during your vacation. This might mean choosing a car that is best for traveling long distances with a family, such as the ford explorer or other family-friendly vehicles. Additionally, if you plan on renting a car, make sure you book it before hand to ensure that you get a car that will fit your entire family (don't forget about space for luggage!). Another option to consider is family packages for flights in order to get cheaper flights. If you do plan on flying, you can pack carry-on bags for your kids with items that will help them get through the flight such as activity books, games, books, treats, etc. that will keep them quiet and distracted while on the plane. Overall, the most important part of planning the transportation aspect of your vacation is to ensure that there are plenty of activities to keep your children occupied and to plan ahead to get a vehicle or other mode of transportation that can fit your entire family.
Create Packing Lists
Before you even begin traveling with your family, you will need to make sure that everybody has packed everything they need and nothing they do not need. It may be helpful to write down a packing list for each of your children with helpful details such as the amount of each clothing item for the amount of days in your vacations. Not only will this save you the time of packing for each of your children, it will also give the kids an opportunity to learn how to pack for themselves and give them a sense of independence while also ensuring that they do not forget to pack any important items.
Establish Budgets
Establishing a budget before a vacation is an important part of planning for any trip, regardless of whether you are bringing children with you or not. Of course it is important to budget out a trip beforehand, but some parents may not realize that a family vacation is a fun and effective way of teaching children how to budget. One way to turn a road trip into a good teaching experience for your children is to teach them how to budget. Give your children an allotted amount of money for the road trip to be used for snacks and drinks at gas stations and then tell them to make it last through the entire road trip. This will give them a good opportunity for them to learn how to budget on a small scale and makes the road trip more enjoyable for kids. This principle can also apply to a variety of different family vacations and travel plans beyond road trips.
Always Pack Snacks
Whether you are on a road trip, flying in a plane, or just spending the day doing activities with your family, a great way to make sure that your children stay in a good mood is to bring healthy snacks. They can be great incentives for your children to behave in places like an airplane or they can just be a useful tool to stop them from complaining that they are bored or hungry.
Overall, traveling with children may seem daunting, but as long as you plan beforehand you can avoid many easy-to-avoid problems. Traveling should be an enjoyable experience especially when you get to spend it with the people that you love, so try relaxing and enjoying every memorable moment with your family.