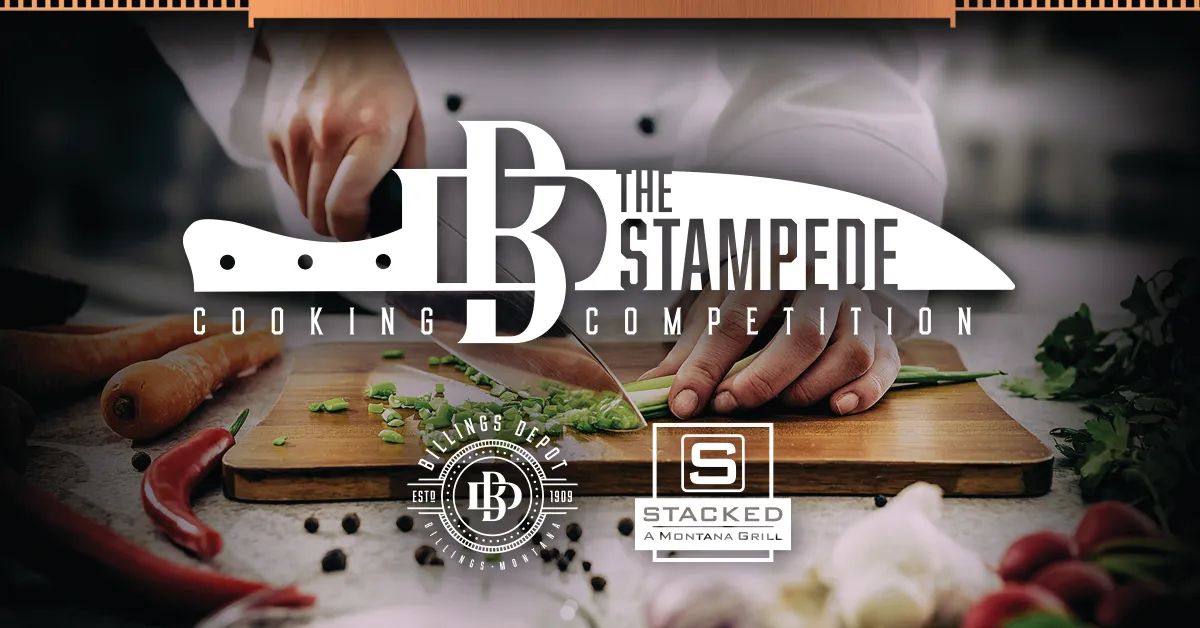 The Stampede Cooking Competition at Billings Depot
January 8, 2022
The Stampede Cooking Competition | Billings Depot
Friday, January 21, 2022
1:00 AM— 1:00 AMUTC
Calling all culinary connoisseurs! Billings Depot and Stephen Hindman (owner/executive chef of Stacked a Montana Grill) have launched a monthly cooking competition – The Stampede - that will have six teams vying for the title of Billings' Best Culinary Team. Winners from each month will compete in the Grand Finale Cook-Off later this year.
Each month features a different menu and sponsor, three guest judges, and a unique challenge for the teams to conquer.
5:30pm, 6 teams of 8 arrive at the Depot.
6pm, welcome, safety guidelines, and intro of judges and sponsors.
Food items revealed with just minutes to review the items, decide what to cook, and select 4 active chefs. (The remaining are team cheerleaders)
1 meal prepared for the judges, and the rest is team dinner.
https://www.billingsdepot.org/the-stampede | $75/person (must register a team of 8)
For sure, you will want to come dressed in team colors and bring your best rally gear to cheer on your team!
MARK YOUR CALENDARS
January 20, 2022
February 24, 2022
March 17, 2022
April 21, 2022
May 19, 2022
June 16 2022
July 21, 2022
August 18, 2022
September 15, 2022
October 27, 2022
November 17, 2022
December 15, 2022