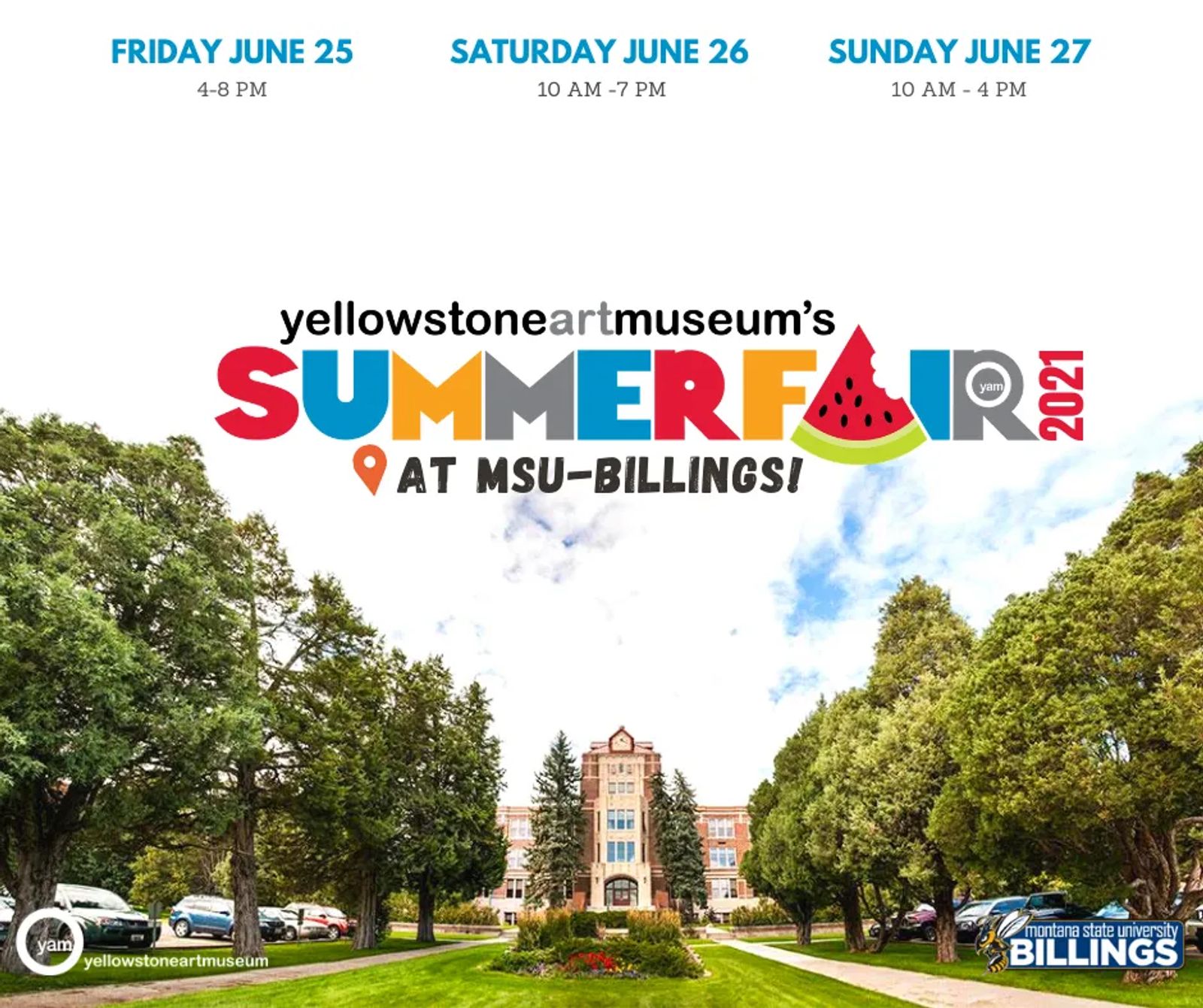 SummerFair 2021
June 1, 2021
Friday-Sunday, June 25-27 @ 4-8pm, F | 10am-7pm, SA | 10am-4pm, SU
SummerFair is back and returning to the grounds at MSUB. A move, Yellowstone Art Museum director Bryan Knicely, says will provide for better access for both vendors and patrons.
In its 43rd year, SummerFair is one of the most anticipated arts and crafts festivals in the region, featuring artisans from across the country. Peruse artist booths that include painting, pottery, art from nature, glass, wood, metal, fiber art, photography, body products, locally made products, and artisan foods. Among these booths you are sure to find the perfect gift or unique addition for your home.
In addition to the unique works, this 3-day celebration includes entertainers, music, and an array of local food and beverages. A portion of the event's proceeds supports YAM Education.