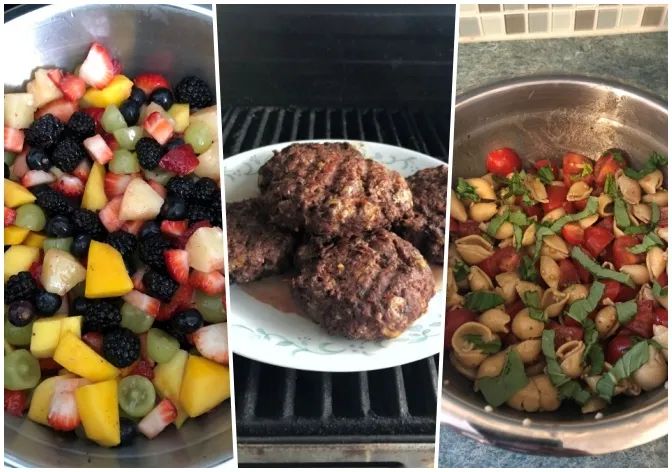 Memorial Day Recipe Roundup
May 20, 2019 | by b davis
While Memorial Day is unquestionably more than just an opportunity to get the barbecue going, it is still a chance to get the family together and share a meal over your remembrances. Memorial Day also tends to signal the start (or near-start) of summer vacation and we've pulled together three recipes perfect for Memorial Day and the days of summer to follow. Each recipe can be customized to fit your tastes and needs.
Honey Lime Fruit Salad
Ingredients:
1-pound of strawberries, washed, hulled, and sliced
2 small containers of blackberries, washed
2 mangoes peeled and diced
10 ounces blueberries, washed
2 cups green grapes, halved
9-ounce can of pineapple chunks
3 tablespoons honey
1 tablespoon fresh squeezed lime juice
1 tablespoon pineapple juice (from the canned pineapple)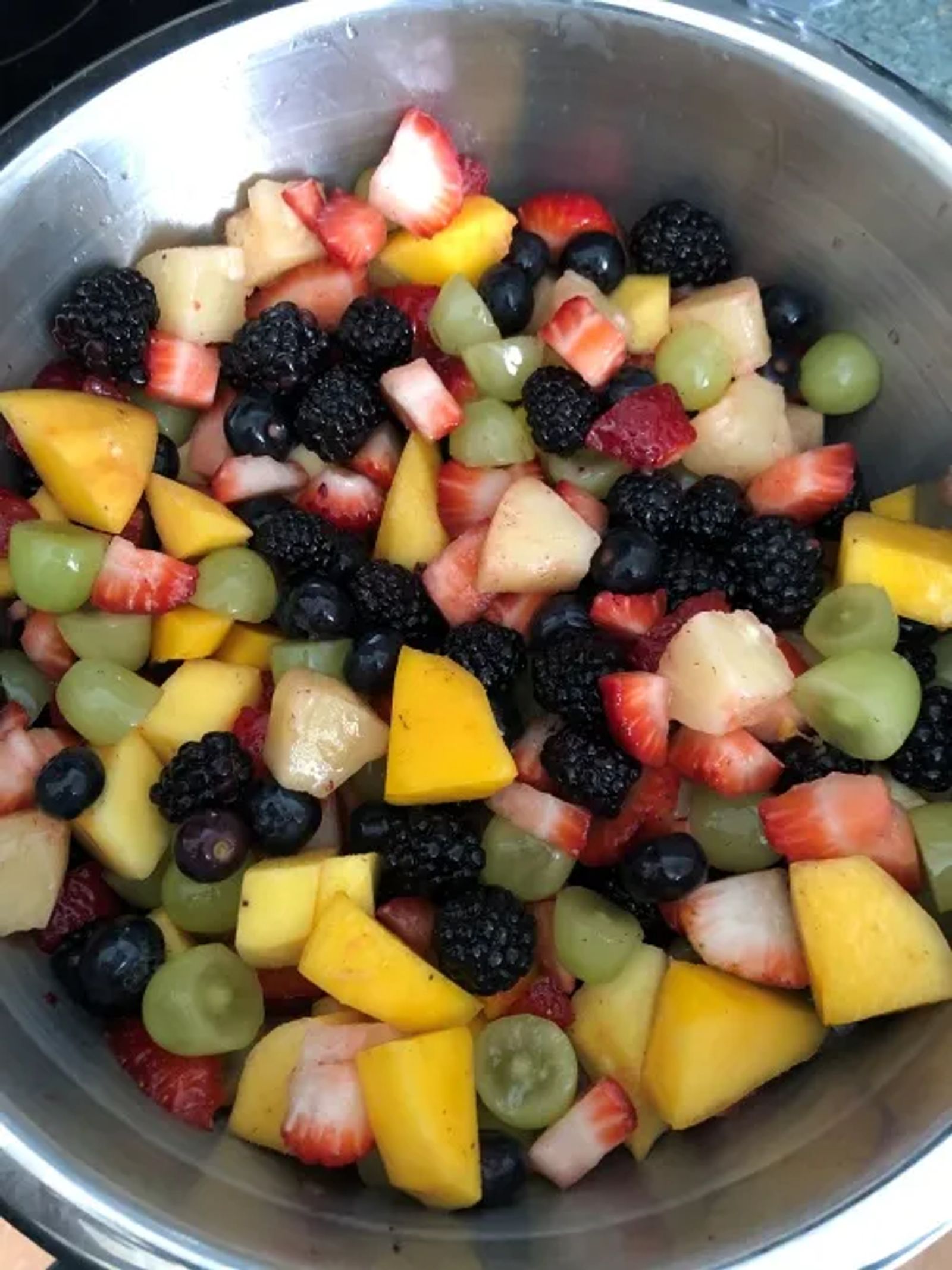 Instructions:
In a large salad bowl, place prepared washed and cut fruits.
In a bowl, combine the honey, lime juice, and pineapple juice. Pour the syrup through the fruit and mix well. (Mix the juices accumulated at the bottom of the bowl once again before serving, if not serving immediately).
Recipe Notes:
Substitute any kind of fruit you like!
Save yourself some time, buy pre-cut mango.
Spray a measuring cup with non-stick cooking spray so the honey doesn't stick.
Double or triple the amount of fruit and sauce if serving a large crowd.
A fruit salad is almost a must for a BBQ, and this recipe is a different take on the usual.
Recipe adapted from https://cafedelites.com/honey-lime-fruit-salad-recipe/
Bruschetta Pasta Salad
Ingredients:
16 oz noodles (shells or bowties work best)
¼ cup olive oil
1 tablespoon balsamic vinegar
Salt
Pepper
1 clove garlic, minced
12-ounce grape or cherry tomatoes, halved or quartered depending how small you want them
¼ cup torn basil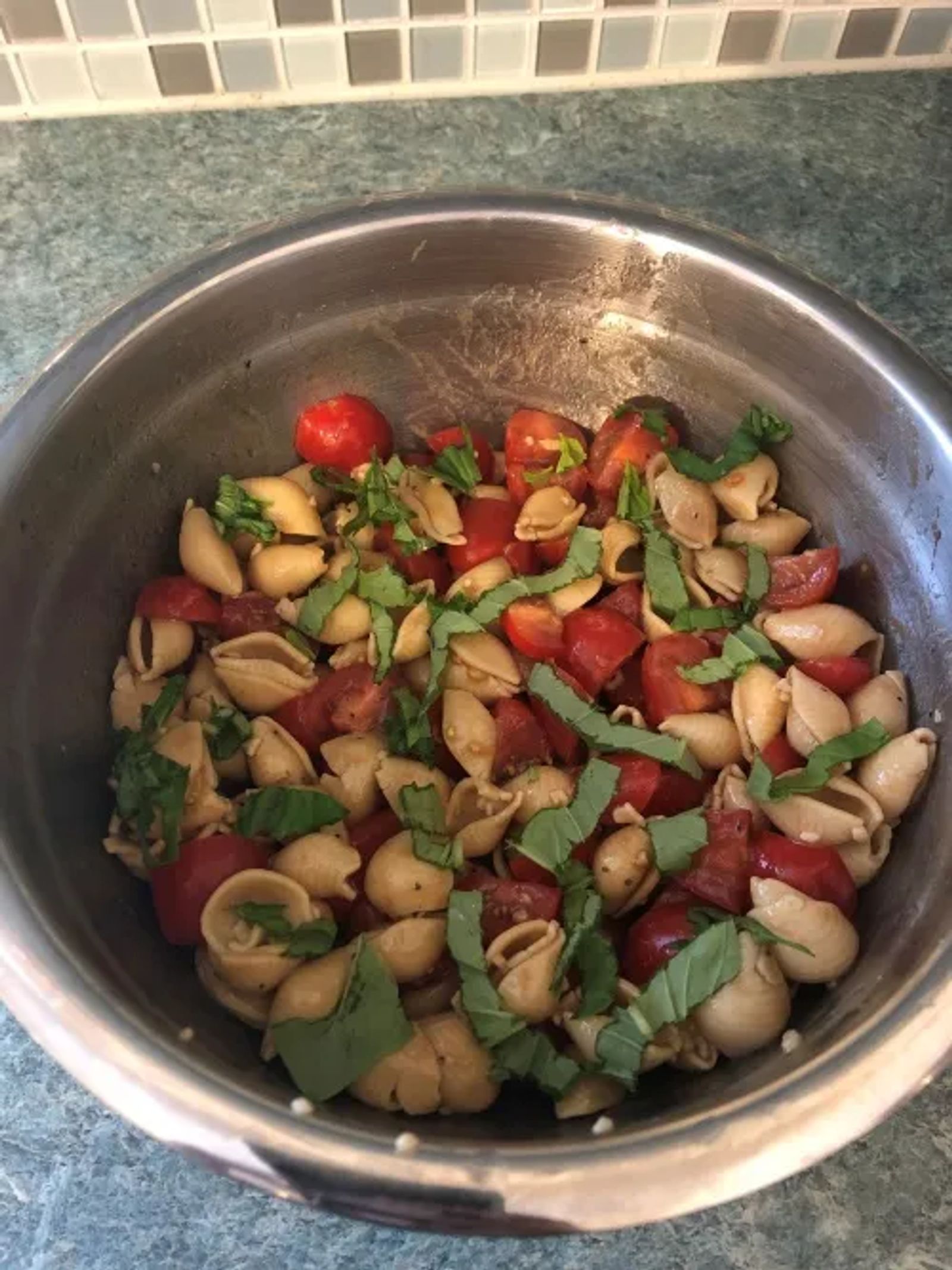 Instructions:
Cook pasta according to package instructions. Drain and set aside to cool (or rinse with cold water).
In a bowl, mix together olive oil, balsamic oil, salt and pepper.
In a serving bowl, add pasta, minced garlic, tomatoes and toss with dressing to combine.
Garnish with basil and serve cooled.
A yummy twist on the pasta salad!
Recipe adapted from https://www.delish.com/cooking/recipe-ideas/recipes/a47335/bruschetta-pasta-salad-recipe/
Juicy Spicy Hamburgers
Ingredients:
2 pounds raw lean ground beef
1 pound shredded cheese
½ cup of Guacamole Salsa
1 tablespoon crushed red pepper
2 teaspoons cayenne pepper
Salt and pepper to taste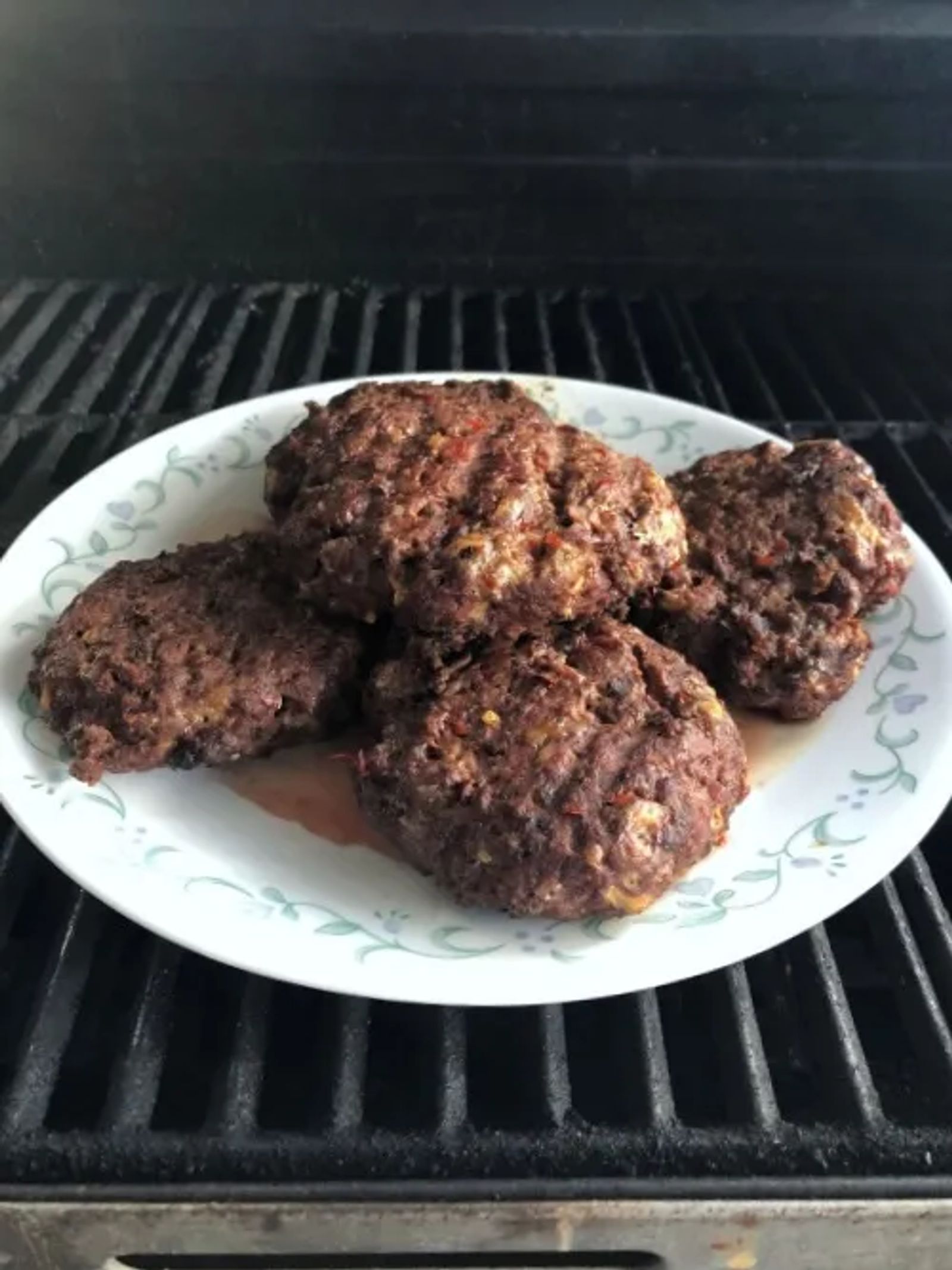 Instructions:
Mix all ingredients together.
Split meat into 6-8 balls and form into patties. (these will be large burgers)
Grill to personal preference.
Serve on your favorite bun with your favorite toppings.
This is my husband's recipe and my all time favorite burger. The salsa and cheese combined make the burgers extra juicy, something that is hard with lean meat. If you are sensitive to spice, use less or no crushed red and cayenne pepper.