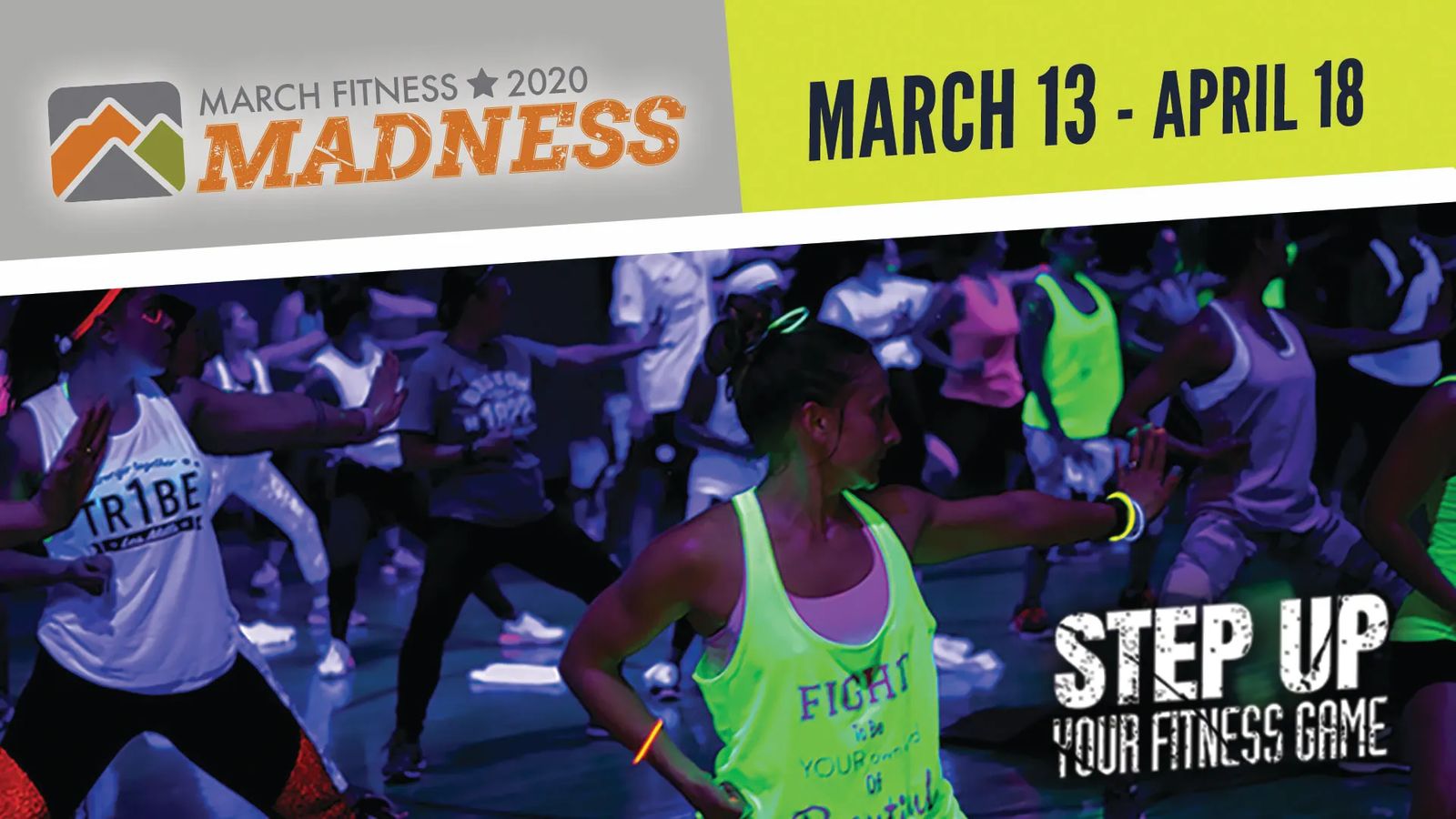 March Fitness Madness at Granite Health & Fitness
March 12, 2020 | by anna rogers
March Fitness Madness launches tomorrow – Friday, March 13th at Granite Health + Fitness, but what exactly is March Fitness Madness anyway?
For 5 weeks in March and April, participants pick up a card and earn stamps for every live group fitness class attended. With every 10 stamps received, the card can be redeemed for a prize. The prizes get better as each filled card is redeemed, and every redeemed card goes into a drawing for a 6-month FREE membership.
While the competition and prizes are awesome, it's the community and camaraderie that really make this event fun and interactive. Attend classes with friends or make new ones as you get into the gym as frequently as possible, trying out classes that range from Les Mills BodyPump to yoga, cycling to Zumba, and everything in between. With over 200 live and virtual classes on the Granite schedule each week, there is truly something for everyone!
Each week, MFM participants can earn bonus stamps and extra prizes through unique challenges related to Granite's MFM Community Partners – Apricot Lane, Central Wellness, Mazevo Coffee, Get Baked, and Onyx Wellness.
March Fitness Madness at Granite is truly about building a community around your fitness journey and getting that extra motivation to head to the gym, work up a sweat, and have a blast while doing it!
And the best part? Even if you're not a Granite member, you can join for the 5 weeks of March Fitness Madness for a flat rate of $50. That's just $10 per week with no joining fees. Let the Madness begin!