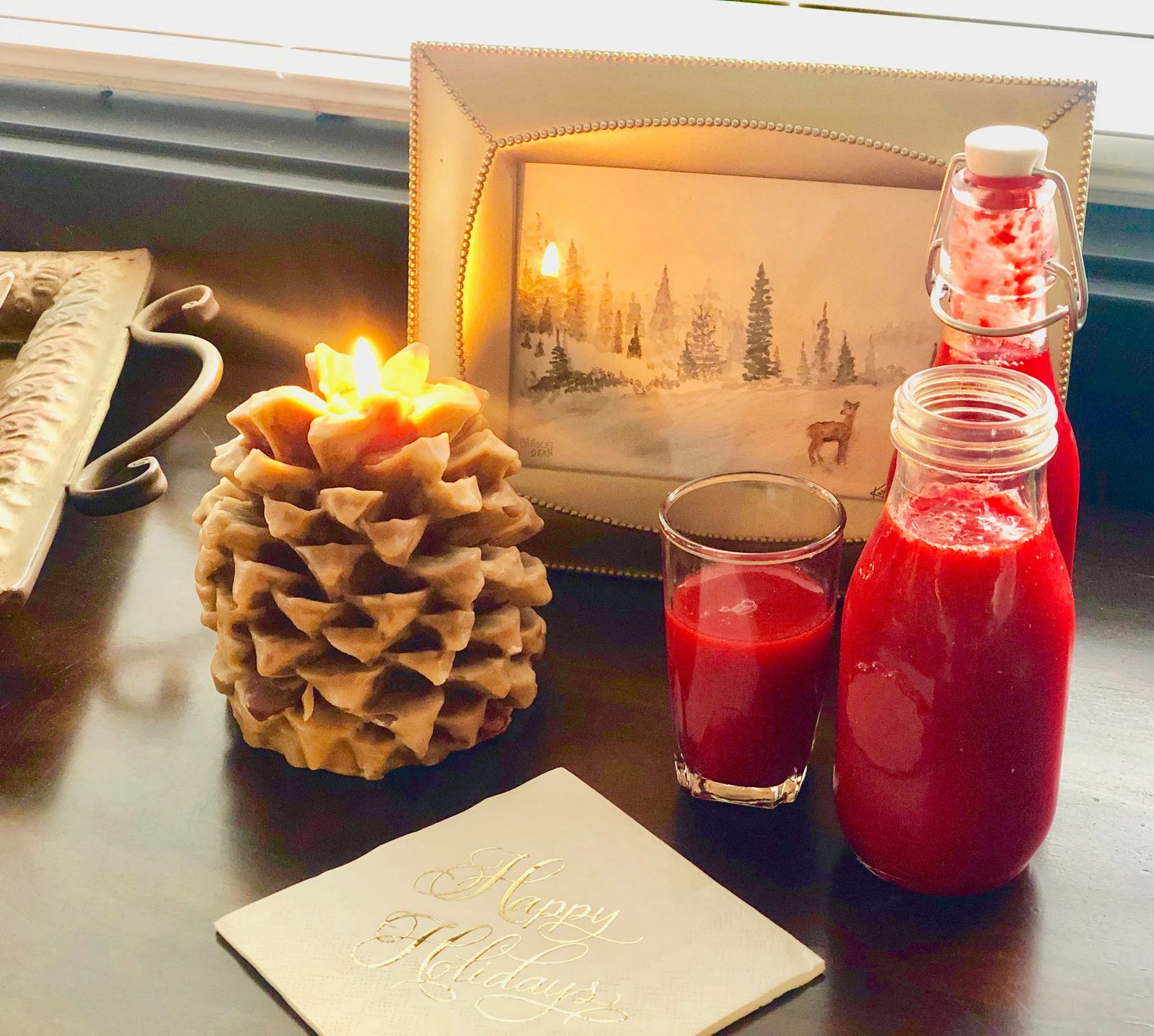 Gifts from the Heart of Your Kitchen
November 1, 2019 | by carole davenport
Nothing speaks of love and friendship quite as much as giving a gift created in your kitchen. I like to find unique, small glass jars and bottles to use as containers for my gifts.
Here are some of my favorite holiday gift-giving ideas.
Homemade Mulling Spice
A few tablespoons of this fragrant mix added to hot apple cider is heavenly! Mixed into classic mulled wine, it's divine. You can also boil on the stovetop as a delightful potpourri.
2 whole nutmegs
½ Cup cardamom pods
6 organic cinnamon sticks
¼ Cup dried orange peel
¼ Cup dried lemon peel
½ Cup whole cloves
Put nutmeg, cardamom, and cinnamon in a sturdy bag and whack with a mallet until broken into pieces. Put the pieces into a bowl with the peels and cloves to mix well. Funnel into a glass container, then cork or screw on the lid. Tie a candy-striped ribbon around the neck of your jar, and gift to a special friend who will raise their mug in a toast to you!
Homemade Vanilla Extract
2 fresh, whole vanilla beans
1 Pint of inexpensive brandy
On a cutting board, using a thin, sharp-bladed knife, lightly slice the length of the beans to split open. Run down the center of the beans with a spoon to scrape off the fragrant, oily seeds. Place the spoon with the vanilla extract into a gift container and gently pour in the brandy, using the liquid flow to remove the vanilla bean residue from the spoon. Remove spoon. Cap and store the flavored brandy for 6 months before use. Swish gently to mix the bean seeds before each use. It can be stored indefinitely.
Homemade Cherry Cordial
2 Quarts sweet cherries (approximately)
3 Tablespoons sugar
1 Cup brandy
Pick and wash sweet cherries and place them into a saucepan. Over medium heat, gently simmer for 10 minutes. Turn off the stove and allow to cool. Using cheesecloth, gently strain the juices and pulp into a medium-sized glass bowl, making sure to capture every seed in the cloth. Throw away the cheesecloth with the seeds. You should have approximately 2 Cups of juicy cherry pulp. Add sugar and brandy to the bowl of pulp. Mix well. Pour the cherry cordial into glass, refrigerator-safe, sealed containers. This makes an especially lovely hostess gift during the holidays. Just make sure your gift stays refrigerated. Use within 90 days, as a topping for ice cream, in hot chocolate, or drizzled over a sponge cake.
Winter is the perfect time to use our kitchens to share the comforting scents and flavors of homemade bread, cookies, and these three gift ideas that speak the language of love and friendship.
Originally printed in the November 2019 issue of Simply Family Magazine
Never miss an issue, check out SFM's digital editions here!