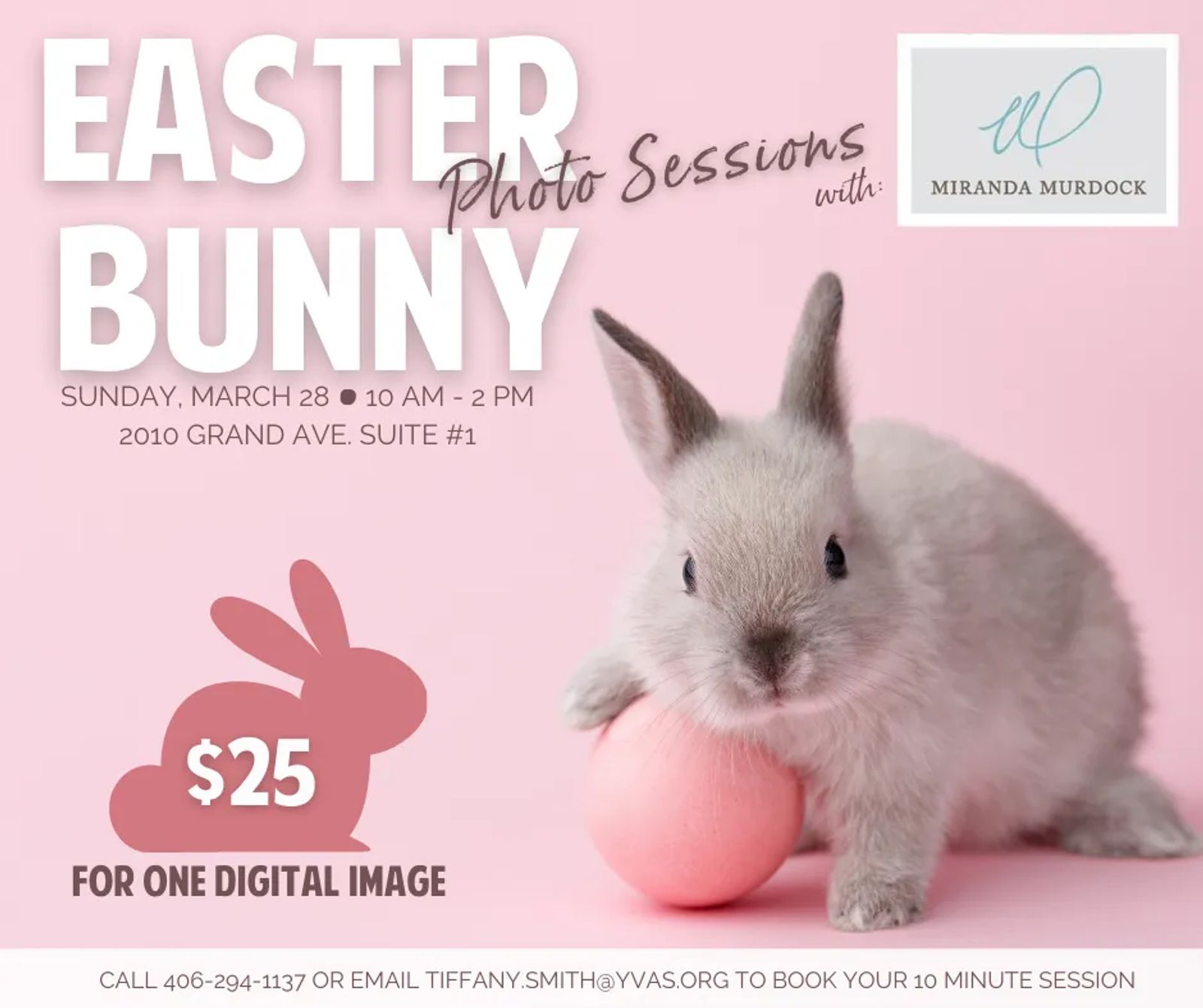 Easter Bunny Photo Shoots
Easter Bunny Photo Shoots
Sunday, March 28, 2021
4:00 PM— 8:00 PMUTC
Yellowstone Valley Animal Shelter and Miranda Murdock Photography are teaming up to offer Easter portraits, Sunday, March 28, by reservation, from 10am to 2pm. Held at YVAS's new Learning Center (2010 Grand Ave, Suite #1). You'll want to hop on down to meet the real Easter Bunny!
For $25 you'll receive one digital image with all proceeds benefiting the animals of YVAS. Appointments will be set in 10-minute increments to help with social distancing amongst participants. Masks will be required to enter the Learning Center but can be removed during your session.
Call 406-294-1137 or email tiffany.smith@yvas.org to reserve your spot today.